Carmelo Anthony Reportedly Signs With Portland Trail Blazers
A non-guaranteed contract to fill the team's lack of a power forward.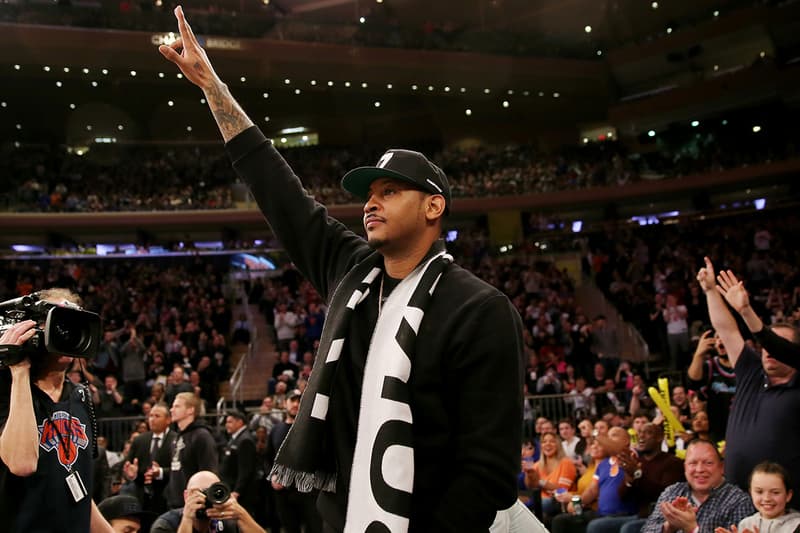 After a rocky 4-8 start to the NBA regular season, the Portland Trail Blazers have reportedly sign free agent Carmelo Anthony to a non-guaranteed contract.
According to ESPN Senior NBA Insider Adrian Wojnarowski, Melo will join the Blazers for its upcoming six-game road trip to fill the role of power forward, seeing as Zach Collins' shoulder injury will cause him to miss at least four months.
Neil Olshey, president of the Blazers' basketball operations, and Melo's agent Leon Rose have stayed in contact regarding the player since the preseason, with conversations picking up over the last two days. Olshey and Blazers head coach Terry Stotts have spoken directly with Melo on November 14 and were apparently able to reach an agreement.
Melo will be teaming up with the Blazers to go head-to-head against the San Antonio Spurs, Houston Rockets, New Orleans Pelicans, Milwaukee Bucks, Cleveland Cavaliers and Chicago Bulls for the next six road games starting November 16 until the 26th.
In other sports news, JAY-Z allegedly influenced Colin Kaepernick's private NFL workout.
Portland is signing Carmelo Anthony, league source tells ESPN.

— Adrian Wojnarowski (@wojespn) 15 November 2019
Deal is non-guaranteed, per source. https://t.co/9o6mmiXSNN

— Adrian Wojnarowski (@wojespn) 15 November 2019
Anthony will join the Blazers on upcoming road trip, per source. Power forward was the position that Blazers were most vulnerable and injury to Zach Collins only amplified void there. 'Melo comes for a specific role and need.

— Adrian Wojnarowski (@wojespn) 15 November 2019