DJ Shadow's 'Our Pathetic Age' Is a Sprawling Reinvention of Hip-Hop's Golden Era
Featuring a titanic repertoire of OG New York MCs.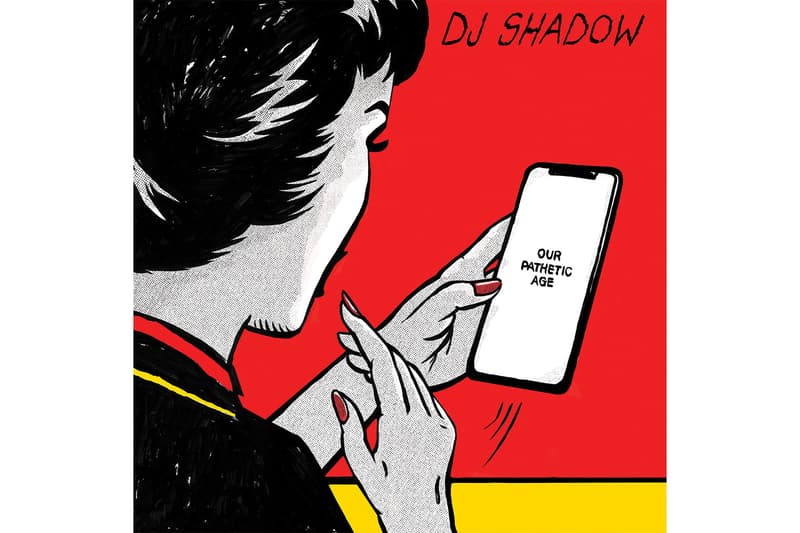 The last three years for DJ Shadow have been a period of somber introspection — one increasingly focused on the hyper-distracted way of life we as a society have developed towards. The legendary super-producer, most notably known for his landmark debut album Entroducing….., has always maintained himself as a forward-thinking purveyor of hip-hop's instrumental format. In 2012 for example, the future-tinged beatsmith was kicked off the decks in Miami for literally being "too future" for the crowd. He's since failed to compromise on his musical integrity, remaining true to the same format he's employed for the past two-plus decades. In his latest double album effort Our Pathetic Age, DJ Shadow resists much of today's hip-hop trends, looking back for inspiration while moving his otherworldly sound forward.
Staying true to his overtly political motifs, DJ Shadow's latest project is a direct encompassment of his distaste for current society. "People are addicted to, and addled by distraction; they're angry and confused, and disaffected by their own governmental institutions," he notes. Much of this is relayed in the intentionally disparate two halves.
The first is devoted towards his normative instrumental take on hip-hop, featuring an array of seemingly more upbeat tempos and sounds. The second is filled with gloomy compositions, dominated by dark musical hues that relay a deep-sense of distraughtness. Here he's enlisted an array of co-conspirators from Nas, Pharaohe Monch, Inspectah Deck, Ghostface Killah, Raekwon, De La Soul, Wiki, Run The Jewels, Pusha, T, Dave East, and many more. Throughout the project, DJ Shadow highlights the golden era of hip-hop, while simultaneously innovating it with his own futuristic flare.
Stream DJ Shadow's Our Pathetic Age via Mass Appeal below. Vinyl and merch packages can be purchased here.
For more, DJ Shadow and Raekwon have also released a visual for "Rocket Fuel."