Aphex Twin's New EP 'Peel Session 2' Is an Electronic Joyride
Featuring the unarchived 1995 track "Slo Bird Whistle."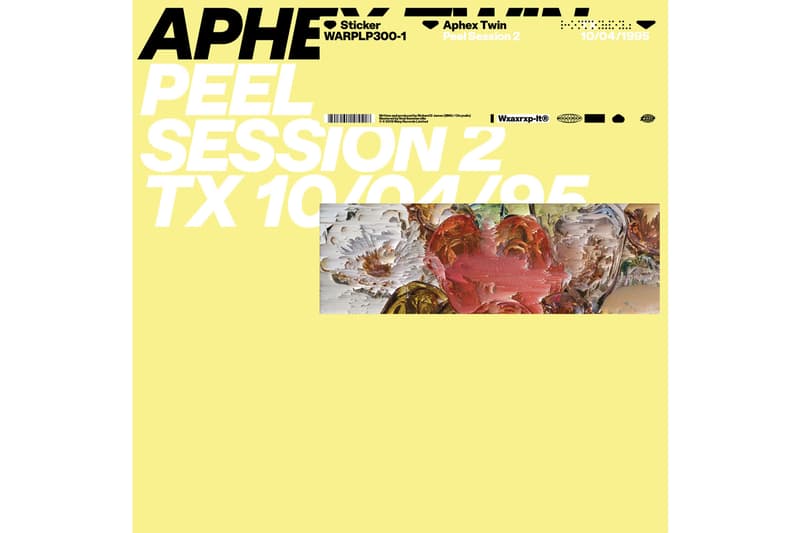 Last week, fans were gifted with Aphex Twin's long lost track "Slo Bird Whistle," which only just released to the public since its mysterious one-time debut in 1995. The song is now being joined by three other tracks on a new EP called Peel Session 2.
The concise compilation is being released under Warp Records and features songs from the artist that were played in past Peel Sessions but was never really publically distributed. Apart from the aforementioned song, the project features the tracks "Radiator (Original Mix)," "p-string" and "Pancake Lizard," laced in the dynamic ambient electronic sound the artist has become known for. The two tracks "Radiator (Original Mix)" and "p-string" both surpass the length of "Slo Bird Whistle" and includes a charged beat made up of blaring drums, ghoulish synths and swift hi-hats. The EP ends on a more calming note, with the buoyant "Pancake Lizard" as the last song. Measuring a little over the four-minute mark, the instrumentals feature lush string arrangements and crisp percussions backed by lengthy synth notes that slowly fade out towards the end.
Scroll below for a listen of Aphex Twin's latest EP Peel Session 2.
Elsewhere, Lil Peep is being remembered in his posthumous Everybody's Everything album.