Aston Martin Unveils $120,000 USD Motorbike
The company's first-ever motorbike.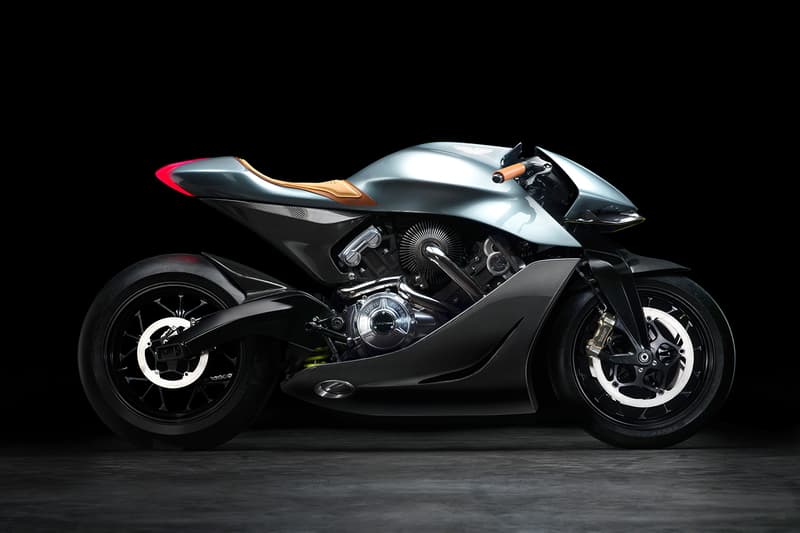 1 of 7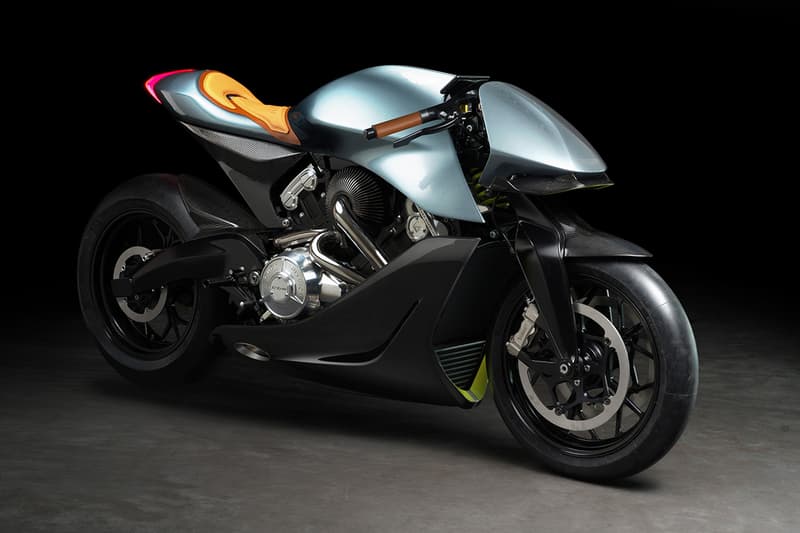 2 of 7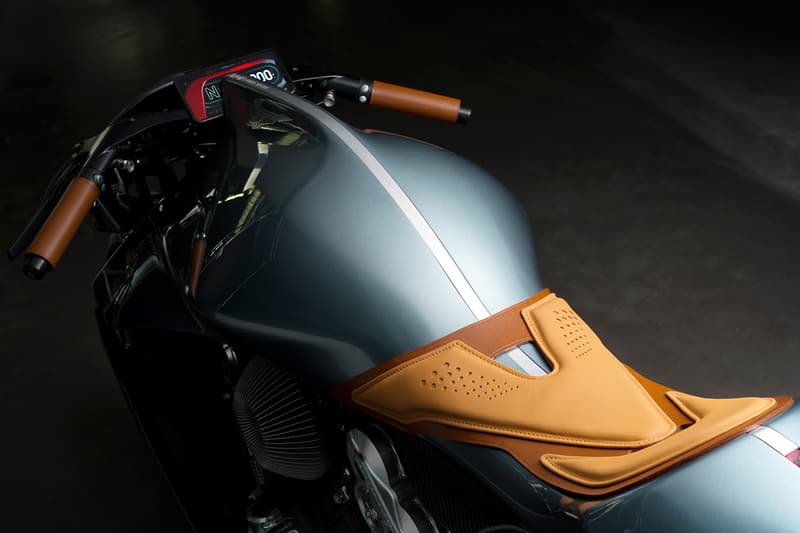 3 of 7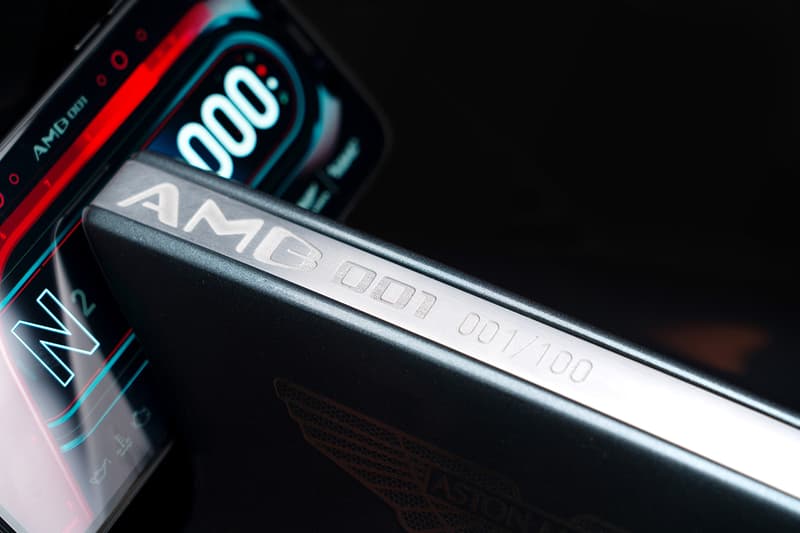 4 of 7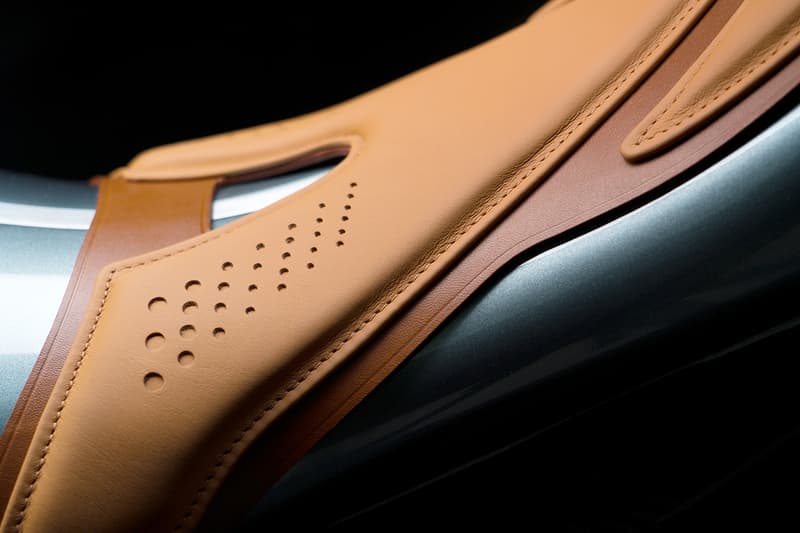 5 of 7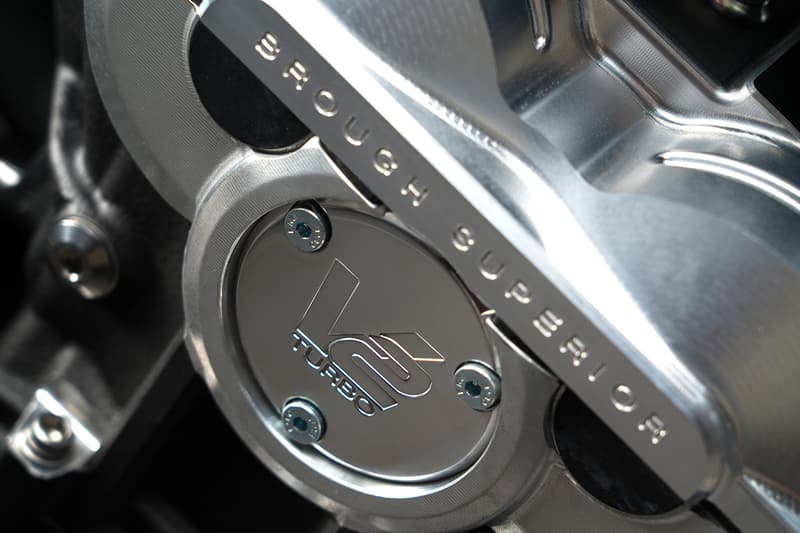 6 of 7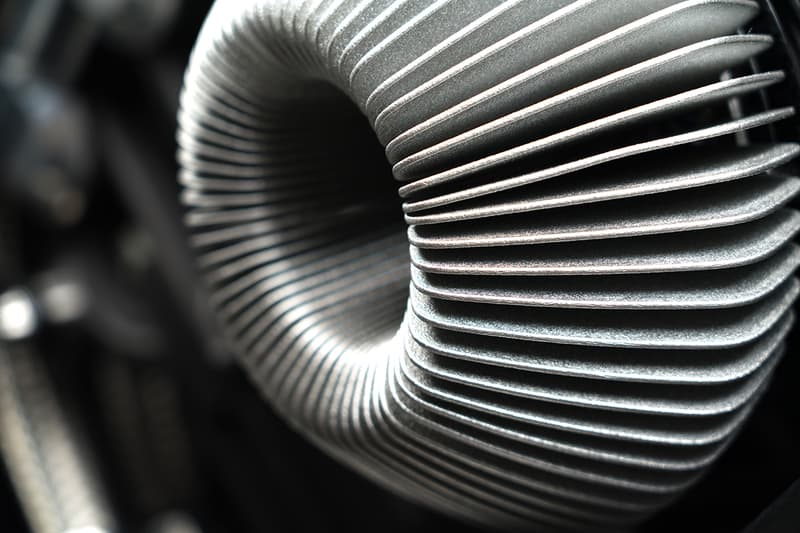 7 of 7
Aston Martin and 100-year-old bike manufacturer Brough Superior have teamed up to launch the AMB 001, "a unique, modern, lightweight and powerful sports bike concept." The two companies took inspiration from the latest mid-engined Aston Martin cars, focusing on drawing from form and function to create the high-performance work of art. This partnership marks the first time Aston Martin has brought a motorbike to market.
In addition to form, the bike features "Stirling Green" and "Lime Essence," two traditional Aston Martin Racing colors. Matte black accents found on the wheels, wheels, forks and brake assemblies round out the moody colorway. Premium materials used for the bike include carbon fiber, titanium and billet aluminum. The just under 400-pound AMB 001 houses a turbocharged V-twin engine that produces an ambitious 180bhp.
Aston Martin Executive Vice President and Chief Creative Officer, Marek Reichman, noted that in order to keep the AMB 001's resemblance to Aston Martin's range of vehicles, the automaker tapped its car design team to bring the bike to life. "The same people who work on the design of our cars have worked on the AMB 001. These people are absolute experts and have delivered many of the special project cars that we have designed. Unlike at other car companies, our designers have the full breadth of experience and I think this is showcased in this aspirational bike."
The AMB 001 is strictly limited to just 100 editions and will cost €108,000.00 EUR (approximately $120,000 USD) apiece. Those interested can learn more over on Aston Martin's website.
Elsewhere in bikes, Paris Saint-Germain and SUPER73 have crafted a limited-edition electric motorbike.