Apple's Upcoming Mac Pro Will Be Produced in New Austin Facility
Apple also announced it has begun construction of the campus.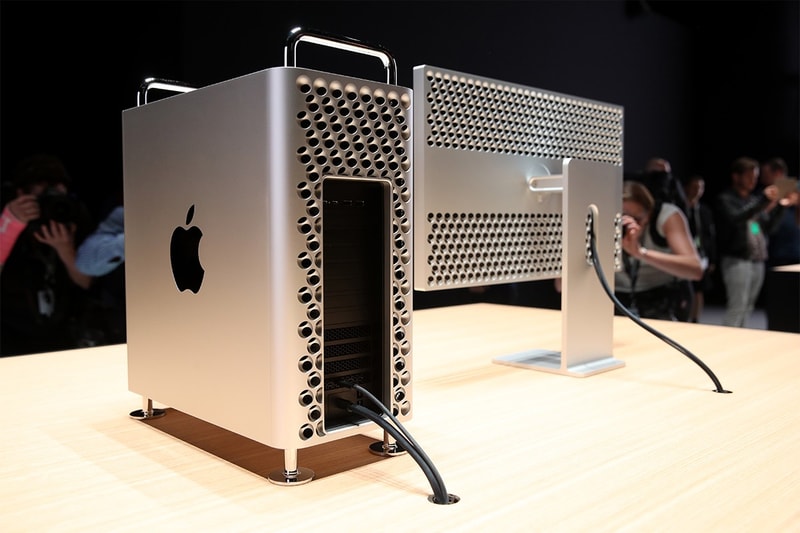 Although Apple products are mostly designed in California and manufactured in China, the company has announced it will manufacture its upcoming Mac Pro in its Austin, Texas facilities. The Apple Mac Pro, which will follow up its 2013 predecessor when it ships this December, will be built in a facility that has a new $1 billion USD three-million-square-foot campus being constructed beside it. Although it won't be complete until 2020, it will host 5,000 employees, with hopes of increasing that number to 15,000.
"Building the Mac Pro, Apple's most powerful device ever, in Austin is both a point of pride and a testament to the enduring power of American ingenuity. With the construction of our new campus in Austin now underway, Apple is deepening our close bond with the city and the talented and diverse workforce that calls it home," Apple CEO, Tim Cook, said in a statement.
Apple also shared information on the production of the Mac Pro, stating: "Each Mac Pro travels a distance of 1,000 feet along the production line, with some components requiring precision placement within the width of a human hair."
Previously announced at this year's WWDC conference, the Apple Mac Pro will feature a new tower-based design with 28 cores and up to 1.5 terabytes of RAM, and eight PCIe expansion slots. The starting price will be $5,999 USD with expandable configurations to include extra power like a second GPU.
In other tech news, Apple is reportedly replacing iPhones with smart glasses in roughly 10 years.
Apple breaks ground on $1B Austin, Texas, campus as Trump tours Mac Pro plant https://t.co/wuKTsfe8yA by @benlovejoy pic.twitter.com/oc14cDjrBo

— 9to5Mac.com (@9to5mac) November 20, 2019
New: Per @Apple release the day of @realDonaldTrump visit. "start of construction on its new campus in Austin, Texas…. At a production facility just a short distance away, Apple is preparing to ship the all-new Mac Pro to customers starting in December." https://t.co/vcaO9BT2Lc

— Phil Prazan (@PhilPrazan) November 20, 2019
Apple Announces Mac Pro to Ship in December https://t.co/0ON72WrrY8 by @waxeditorial pic.twitter.com/Ps3XPcO0Mp

— MacRumors.com (@MacRumors) November 13, 2019