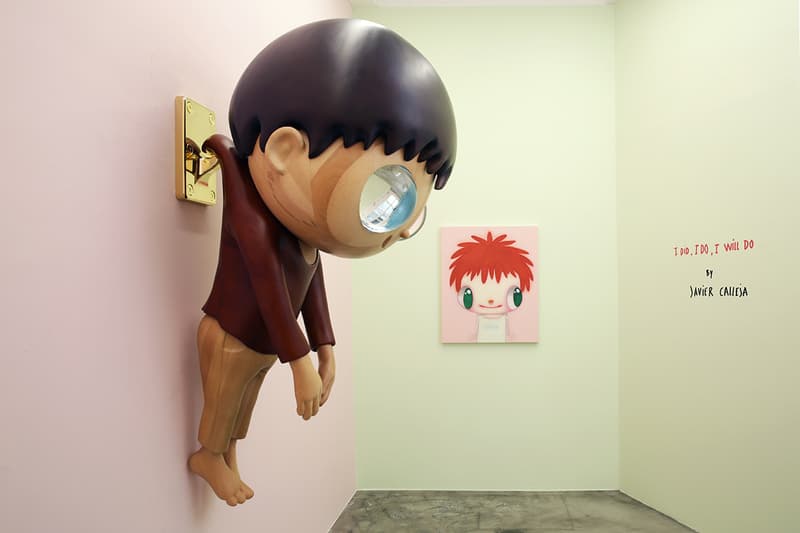 1 of 8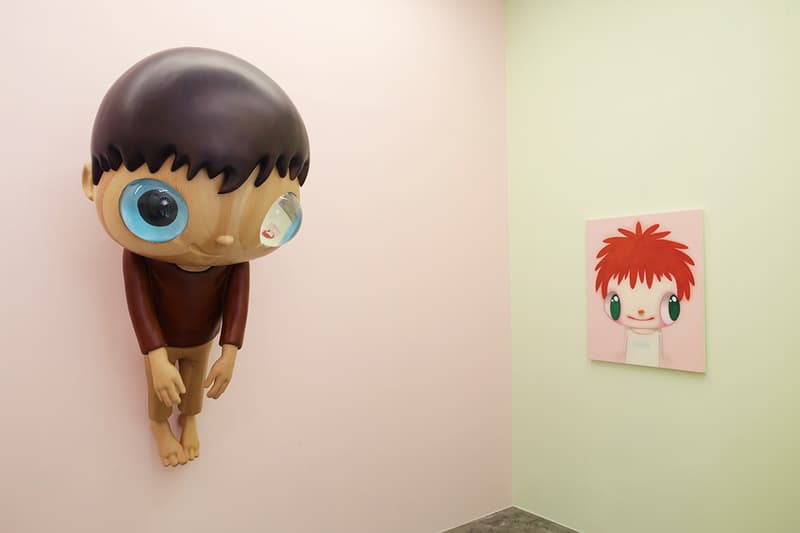 2 of 8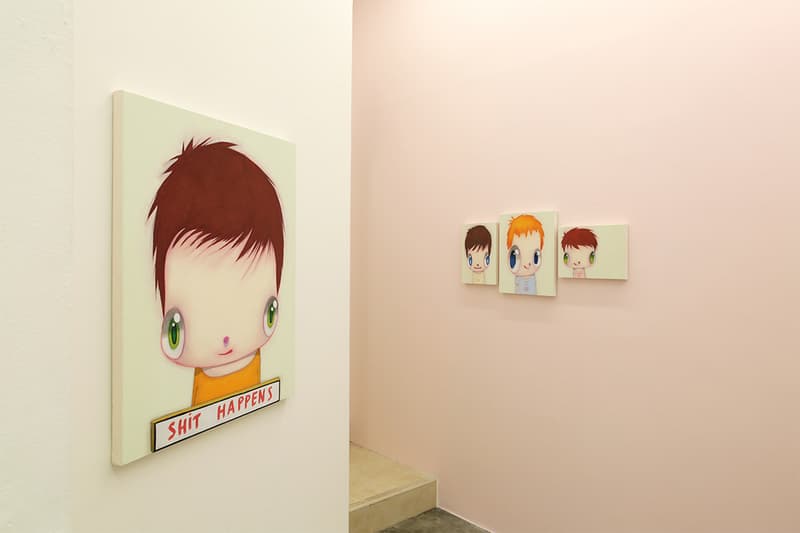 3 of 8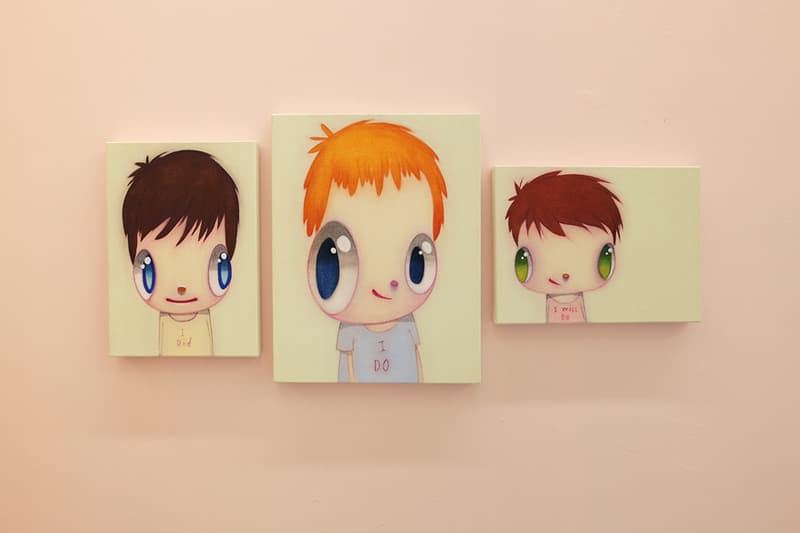 4 of 8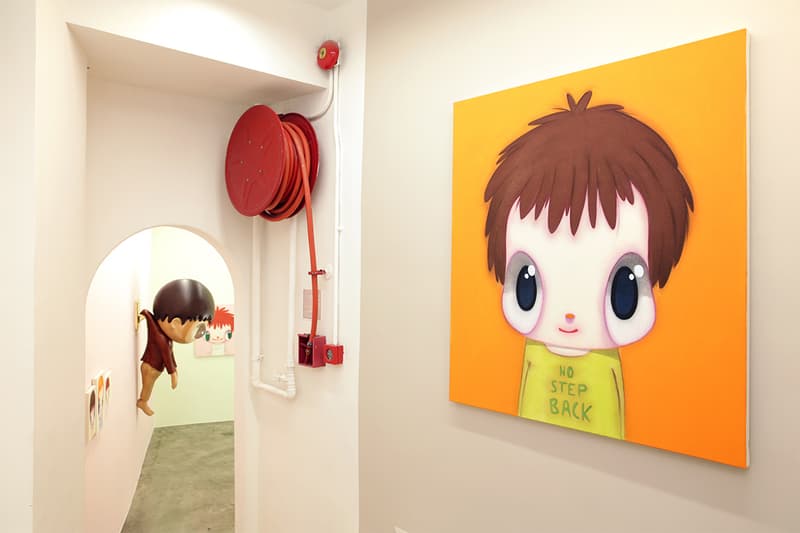 5 of 8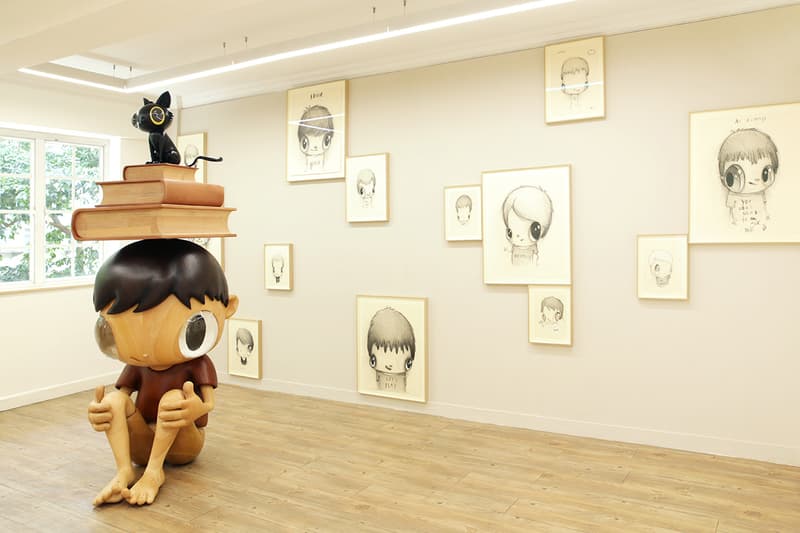 6 of 8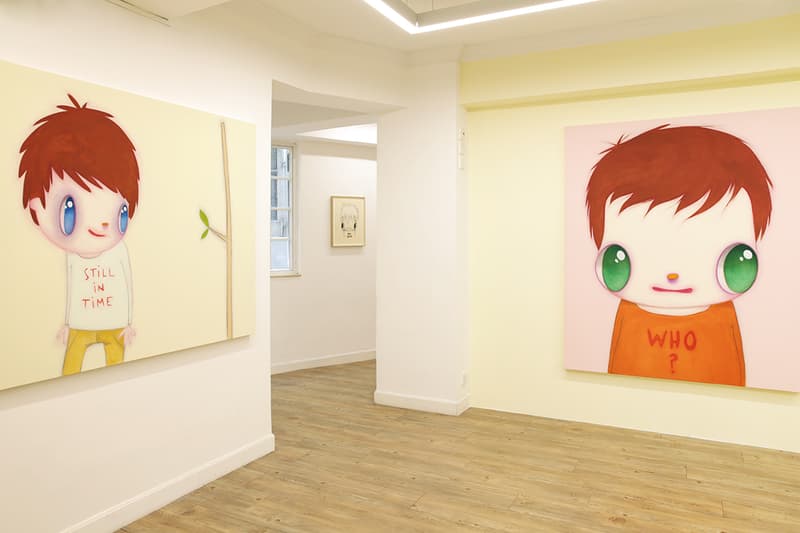 7 of 8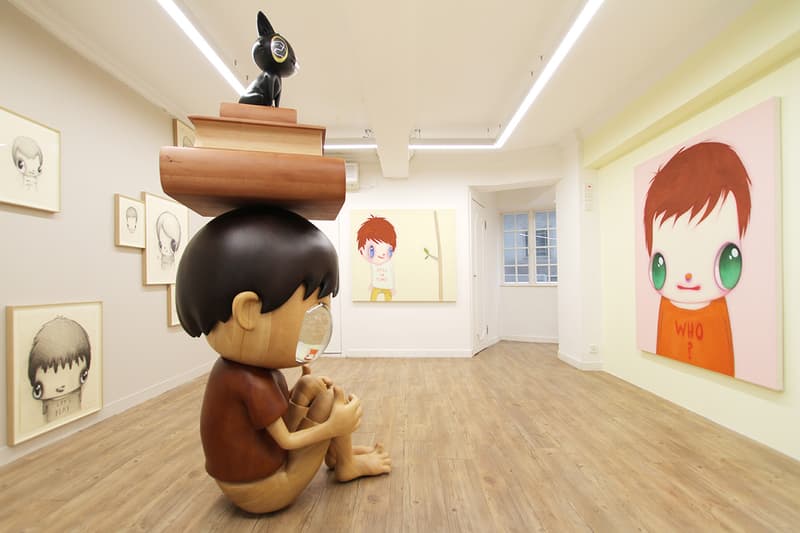 8 of 8
Javier Calleja Brings Sculptures of Beloved, Big-Eyed Characters to Hong Kong
"I did, I do, I will do" features multidisciplinary works by the Spanish artist.
---
Celebrated Spanish artist Javier Calleja is holding his multidisciplinary exhibition, entitled "I did, I do, I will do," at Hong Kong's AISHONANZUKA gallery. After debuting his work in Asia two years ago — which launched his career in a new direction — Calleja returns with eight canvases, 15 drawings and two large-scale sculptures that showcase the emotions and experiences of his signature big-eyed children.
Dominating the multi-level gallery space are two sculptures of his beloved characters. The first, titled 'Little Maurizio,' pays tribute to Italian sculptor Maurizio Cattelan, whose humorous works Calleja admires. Hanging on the wall, the big-eyed wooden boy depicts Cattelan in an innocent and youthful way. Smaller versions of 'Little Maurizio' will also be released in an edition of 75.
The second sculpture, 'Thinking Boy,' is the larger of the two and captures the "magical moment" of "that instant of introspection which proceeds to the creative process itself." A stack of books balance on his head, while a cat with bright yellow eyes perches on top. The rest of Calleja's paintings and drawings depict simplistic portraits of children, similar to Yoshitomo Nara's works, offering insight into the curious lives of these whimsical, shiny-eyed characters.
Take a look inside Calleja's exhibition in the gallery above. "I did, I do, I will" is on view to the public now until December 21.
AISHONANZUKA
G/F, Mee Lun House, Mee Lun St,
Central, Hong Kong
In other art-related news, Hong Kong's Perrotin gallery will showcase Georges Mathieu's abstract paintings later this month.