Virgil Abloh Teases Potential New Off-White™ Logo
Showcased recently in Paris.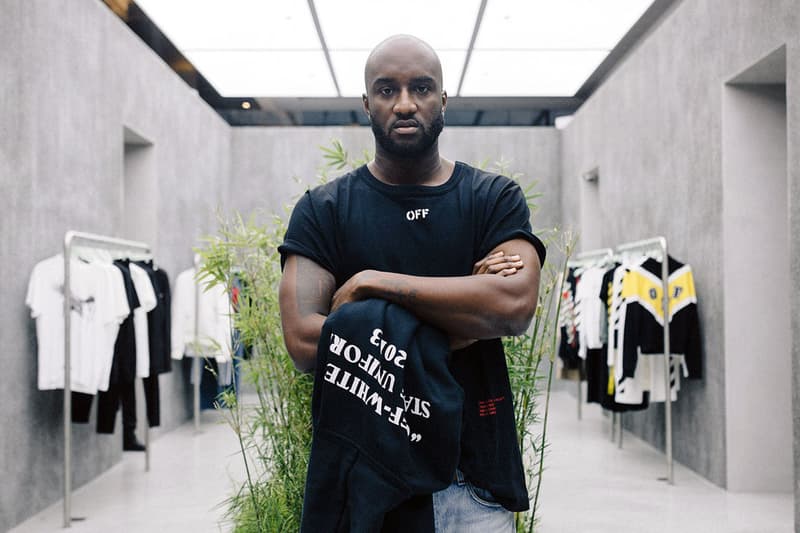 Off-White™'s signature "X" logo maybe getting a revamp soon, as teased by the label's founder Virgil Abloh.
The potential new Off-White™ logo was shared on Instagram by Abloh, which features the graphics of a face in the middle and two hands on the sides, one under the word "Off" and the other under the word "White." Along with some "miscellaneous images" Abloh captioned the post "@off____white™ **updated identity."
The logo already appeared during the brand's recent Women's Spring 2020 Ready-to-Wear runway show held in Paris dubbed "Meteor Shower," and also appears on a range of garment tags for the collection.
According to the Justia database, Off-White™ filed this new trademark logo on September 13. The application reads, "the mark consists of a sinking person's hands and face below the words 'Off' and 'White,'" and will be used on everything from apparel and headwear to shoes and sleeping masks."
Over the past few months Off-White™ has faced some legal battles regarding copyright infringement. Helly Hansen filed a complaint in the federal court of Illinois accusing Off-White™ of having copied "the white stripes and another contrasting color that appear on the shoulders and sleeves of the shirts and on the outer seams of the pants." This could be one of many reasons for Off-White™'s logo change. Keep it locked here as the story unfolds.
In related news, Virgil Abloh's "MARKERAD" IKEA collection launches next month.