Kyle Kuzma Signs Five-Year Endorsement Deal With PUMA
With the footwear brand calling the deal "a huge step for our brand."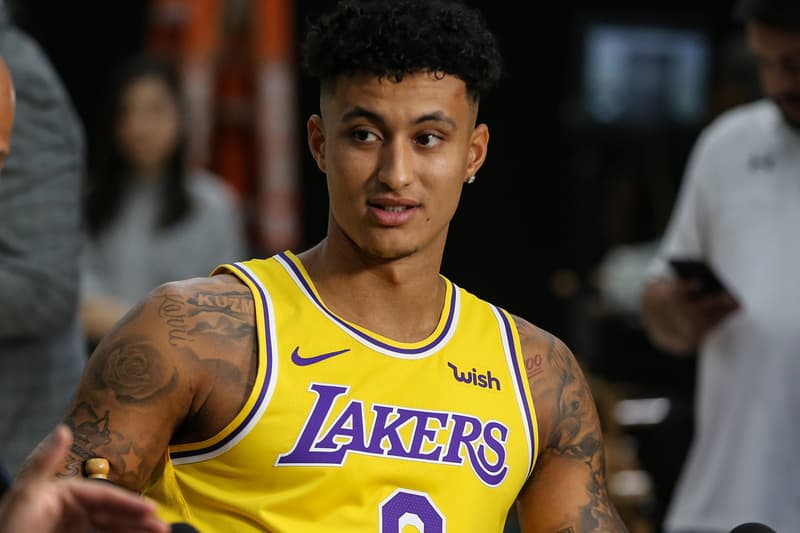 Los Angeles Lakers PF Kyle Kuzma has officially inked a five-year endorsement deal with PUMA, joining fellow NBA players RJ Barrett, Marvin Bagley III and DeMarcus Cousins under the footwear giant's Hoops imprint.
Partnership rumors first sparked last week after Kuzma was spotted sporting a pair of PUMA Rhude Alteration sneakers at the Lakers media day on September 27. Not much is known about the deal itself, however PUMA Global Director of Brand and Marketing Adam Petrick called the new addition "a huge step for our brand." He adds, "His performance on the court speaks for itself but his personality and style off the court fits perfectly with our team. He is tuned into the culture around the sport and we're excited to collaborate with him as we move into the upcoming NBA season."
Kuz spent the first two years of his professional career as a Nike-sponsored athlete and signed a one-year sneaker deal with GOAT in October 2018, with the sneaker reselling platform providing him with rare and hyped footwear to sport on and off the court.
In related news, G-Eazy has also announced a partnership with PUMA.