Tom Holland Reportedly Played Key Role in New Sony and Marvel Deal (UPDATE)
Reaching out personally to both Sony and Disney's bosses.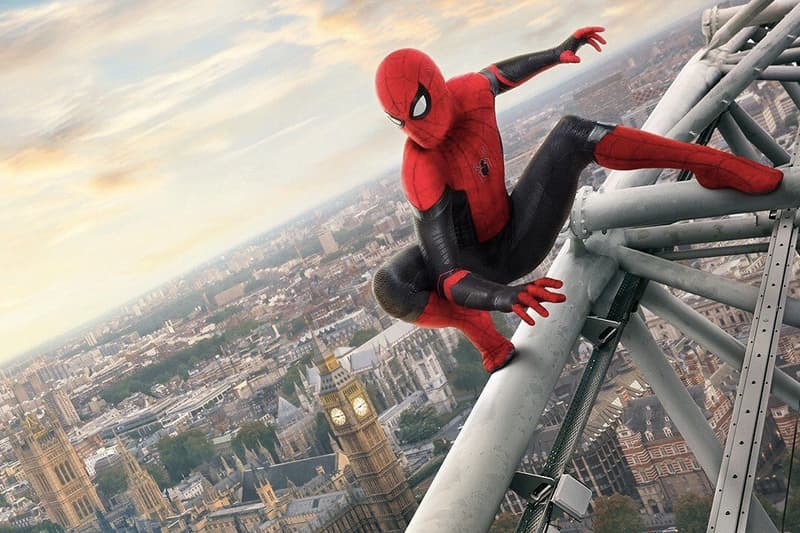 UPDATE (October 3, 2019): Reports have now surfaced suggesting that Spider-Man lead actor Tom Holland played a crucial role in the reunion between Sony and Disney for more films based on the web-slinging superhero. According to The Hollywood Reporter, Holland approached Sony's film chairman Tom Rothman and urged him to renegotiate a deal with Disney and Marvel after Disney's D23 expo, leveraging his role in an upcoming Uncharted movie to persuade the executive. The report also says that Holland also pleaded to Disney CEO Bob Iger, one of Hollywood's most influential figures.
With Holland as the impetus for further discussions, Sony and Disney managed to come to an agreement to shoot one more Spider-Man film together, with Disney agreeing to drop from its 50-50 deal to now taking only 25 percent of the profits and also putting in 25 percent of the costs.
Tom Holland reportedly helped save the Spider-Man MCU deal by urging executives at Disney and Sony to patch things up. https://t.co/WHuBqT12cK pic.twitter.com/CQetLlS0ub

— IGN (@IGN) October 2, 2019
---
ORIGINAL STORY (September 27, 2019): After a very public dispute between the two companies and this very lucrative IP, Sony Pictures and Marvel Studios have struck a new deal and will together produce a new Spider-Man film starring Tom Holland spearheaded by Kevin Feige.
Deadline reports that alongside the new deal for another film that Spider-Man will also appear in future Marvel films, meaning the character is officially back in the MCU. Previous Spider-Man producer Amy Pascal will also return to produce the third film in the series.
"I am thrilled that Spidey's journey in the MCU will continue, and I and all of us at Marvel Studios are very excited that we get to keep working on it," said Feige in a statement. "Spider-Man is a powerful icon and hero whose story crosses all ages and audiences around the globe. He also happens to be the only hero with the superpower to cross cinematic universes, so as Sony continues to develop their own Spidey-verse you never know what surprises the future might hold."
Pascal also stated "this is terrific. Peter Parker's story took a dramatic turn in Far From Home and I could not be happier we will all be working together as we see where his journey goes. This has been a winning partnership for the studios, the franchise and the fans and I'm overjoyed it will continue."
Check out Tom Holland and Zendaya's reaction below, then check out the trailer for Holland and Will Smith's new animated film Spies in Disguise.
Kevin Feige Back In 'Spider-Man Homecoming' For One More Film https://t.co/yh9nkZIQc6

— Deadline Hollywood (@DEADLINE) September 27, 2019
— Zendaya (@Zendaya) September 27, 2019