Samsung Reportedly Releasing a Galaxy Fold 2 With Ultra-Thin Glass for April 2020
Along with a lower price point and a 256GB iteration.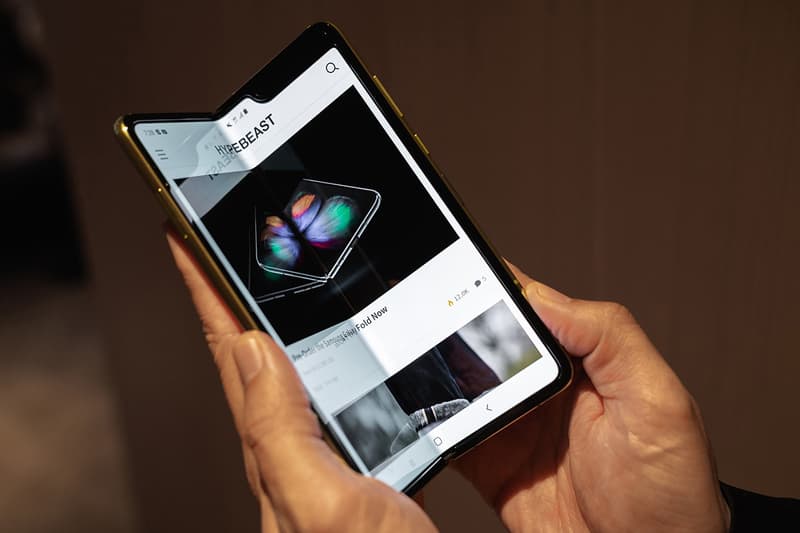 Rumors are circulating that Samsung could be releasing the Galaxy Fold 2 as soon as April 2020 with a host of new features.
As reported by Korean publication ETNews, Samsung's next-generation Galaxy Fold smartphone may feature an all-new display. The report suggests that the current transparent plastic polyimide (PI) protective layer will be replaced by a layer of scratch-resistant ultra-thin glass (UTG), which considerably elevates the phone into an even more premium market.
The news follows previous reports from the likes of Techradar which has heard Samsung could turn its Galaxy Fold 2 into a flip phone-esque clamshell device with a smaller screen size than the current model. ETNews reports that the second-generation model is expected to be cheaper with a price starting at around $1,500 USD — compared to the current $1,980 USD price point — despite the expense of UTG.
Right now, the Samsung Galaxy Fold comes with 512GB of storage as standard. However, as SamMobile reports, the South Korean tech giant could be looking at introducing a 256GB model, which could reflect ETNews' price claims. Stay tuned to HYPEBEAST for updates on the upcoming smartphone as news unfolds.
In case you missed it, Apple's iPhone SE 2 is reportedly releasing at $399 USD.