Quentin Tarantino Reveals Details of Upcoming Book
Is the decorated filmmaker really one movie away from retirement?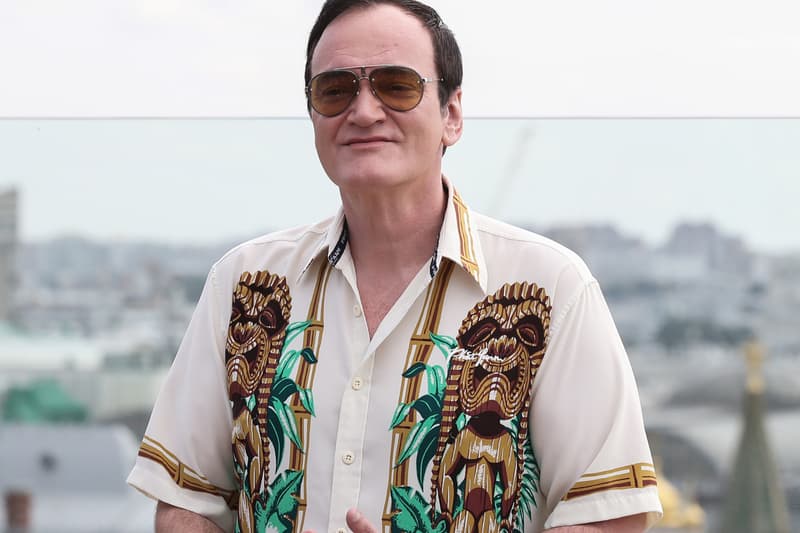 With talks of Quentin Tarantino retiring from filmmaking after his 10th movie, the decorated icon is already reportedly working on another creative output. Sharing a conversation with The Irishman director Martin Scorsese on DGA Quarterly, Tarantino disclosed details of the book he's currently writing including its general plot and creative process.
"Right now, I'm working on a book. And I've got this character who had been in World War II and he saw a lot of bloodshed there. And now he's back home, and it's like the '50s, and he doesn't respond to movies anymore," Tarantino explained, providing an overview. "He finds them juvenile after everything that he's been through. As far as he's concerned, Hollywood movies are movies. And so then, all of a sudden, he starts hearing about these foreign movies by Kurosawa and Fellini… And so he's like, 'Well, maybe they might have something more than this phony Hollywood stuff.'"
Tarantino continues to talk about his character's point of view, noting his method to enter the veteran's headspace. "So now, I find myself having a wonderful opportunity of, in some cases, rewatching and, in some cases, watching for the first time movies I've heard about forever, but from my character's perspective," he adds. "So I'm enjoying watching them but I'm also [thinking], 'How is he taking it? How is he looking at it?' I always like to have a good excuse for just throwing down into a pit of cinema.."
The conversation surrounding the book ends there with no hints about a release date or title, but this confirmation from Tarantino further strengthens his earlier statements about retiring. He first touched on the subject in 2012 during an interview for Django Unchained, then again in 2015 for The Hateful Eight and most recently for his ninth film Once Upon a Time in Hollywood. Tarantino has remained consistent with the 10-movie rule and seeing as he spent five years writing Hollywood as a novel, this WWII book could possibly turn into his 10th and final movie.