Guapdad 4000 Bolsters Scam Rap Movement With Debut Album 'Dior Deposits'
Featuring Tory Lanez, Key!, Denzel Curry, Kenny Beats, and many more.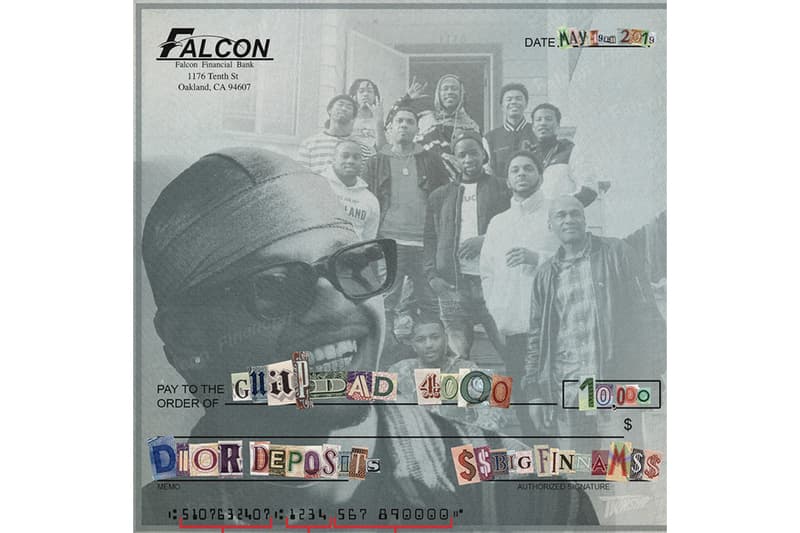 Oakland scam rap pioneer Guapdad 4000 has one of the most intriguing stories within present-day hip-hop. Initially a scammer, from orchestrating various credit card schemes and more, Guapdad began taking his music career seriously in 2017 with his debut mixtape Scamboy Color, which addressed much of his background as a glorified scammer as opposed to a drug-dealer. He continued to flesh out these motifs with his album single "Scammin" featuring Mozzy. Now the rapper has come full circle, releasing his hard-hitting debut studio album, Dior Deposits.
Maintaining with his signature sound, Guapdad's latest project sees a plethora of features from the likes of Tory Lanez, G-Eazy, Denzel Curry, Key!, Buddy, 6LACK, and more, relishing in silky smooth production from the likes of Ekzakt and The Stereotypes to the hard-banging sound from Kenny Beats. Throughout the project, Guap doesn't shy away from exposing himself and his past, continuing to showcase his affinity for expensive designer products and more.
You can stream Guapdad 4000's debut studio album, Dior Deposits, below.
For more music releases, don't miss Brodinski's sophomore album, Evil World.