G-Eazy's New 'Scary Nights' EP Features Miguel, Gunna, The Game, Moneybagg Yo & More
Eight new songs from the Bay Area superstar.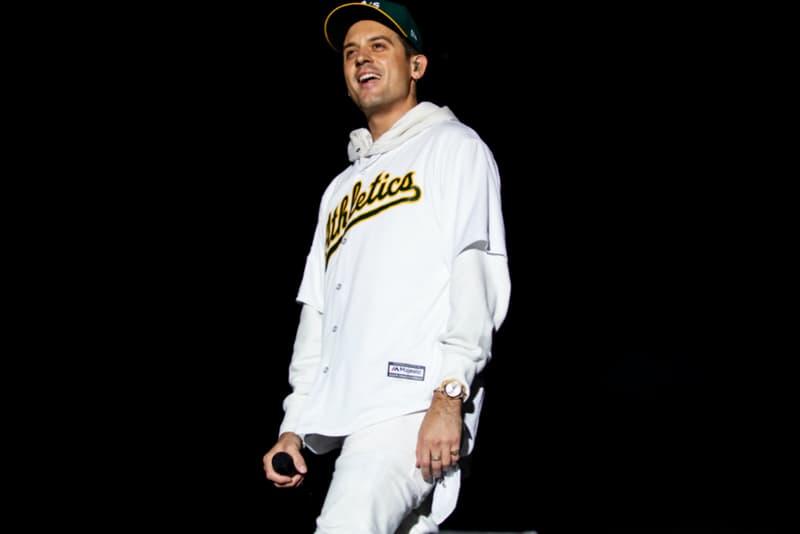 With a PUMA collaboration on the way, G-Eazy is continuing to hold fans over until the release of his next full-length studio album by introducing a new EP titled Scary Nights. Made up of eight new tracks, the feature-heavy Scary Nights contains records with Gunna, Miguel, The Game, Moneybagg Yo, French Montana, Preme and Dex Lauper. The EP's Boi-da-produced, Gunna-assisted highlight, "I Wanna Rock," was released as Scary Nights' lead and only single earlier this week, receiving its debut via a Daniel CZ-directed visual.
"Scary Nights EP out now everywhere. Go slap it and Lmk your favorite song," G-Eazy shared via Instagram, attaching a brief note to a posting of a Scary Night visual. "Big ups to everyone that made this one happen. Shouts to all the producers and artists who blessed the project. Just a little treat. Back to work back to the lab. Young Gerry getting Scary."
"I'm finishing up my new album and it'll be dropping later this year. I'm in the final stages of recording and sequencing it. I'm going to start shooting the music videos soon," G-Eazy added during a brief exchange with Forbes. "I'm so excited, it's the best music I've ever made. And I think that I'll always feel that way with whatever I'm making at that moment. But, I really feel that this time— something special is happening. I have this clarity in the studio and this level of inspiration and creativity that I haven't felt before."
You can check out G-Eazy's new Scary Nights EP and take a look at photo of G-Eazy, Miguel and The Game from its studio sessions below.
For more, revisit G-Eazy's collaborative singles with E-40 and Nef the Pharaoh, "Too Loud" and "No Rappers."