Best New Tracks: Gucci Mane, Sada Baby, DaBoii, Westside Gunn & More
An exceptionally-strong week for the music game.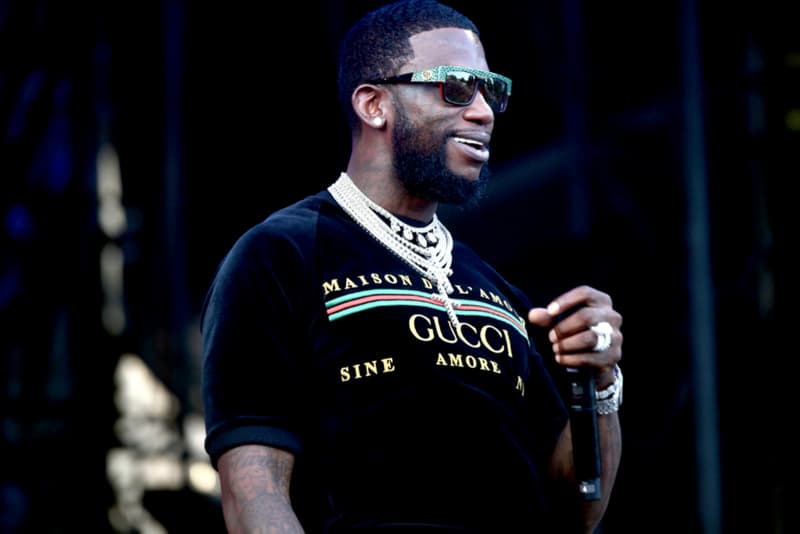 King Samson – "Unfaithful"
When it to comes to Chicago's street-rap scene, King Samson's records dwell towards the more somber and reflective side of things, making him the soul and corrupted conscience of his community's hip-hop landscape. For his latest essential track and visual, King Samson serves up a @youngwill2-helmed video for "Unfaithful. Some of his previous releases from 2018 were some of the best songs of that year, and he continues to drop music that follows in the same vein.
ALLBLACK & Offset Jim – "Got That Fire"
ALLBLACK and Offset Jim will release a collaborative project titled 22nd Ways soon, and there's no question that it's going to go down as one of this year's best full-length collaborations. For the project's latest single, the two Oakland representatives reconnect with fellow northern California talent P-Lo — who stands alongside Cal-A as 22nd Ways' primary and only producers — for "Got That Fire."
"He does him and I do me and it just came together like that," Offset Jim shared with us, opening up about his creative connection with ALLBLACK. "It's just easy for us to come together."
"We've been saying we were gonna make a 22nd Ways project — way, way before this came out," ALLBLACK adds. "The shit he's going through and the shit I'm going through, it just meshed. All of that shit just meshed."
Pimp Tobi & DaBoii – "YellowTape"
Pimp Tobi is a fast-rising, calmly-melodic artist who embodies West Coast cool with the potential to become one of his area's next hitmakers. DaBoii is the current-biggest northern California rap-group's best pure emcee and lyricist. Together, they showcase an unexpectedly-seamless and uniquely-strong chemistry.
Following up their recent collaborative cut "YellowTape," the pairing revisit that song for a video in support of the Pimpin Since the Playground opener.
"Unlocking some hits I've been keeping in the vault for some years. Dropping brand new songs I just made," Pimp Tobi previously shared with us, sharing some insight into his recent project's creative process. "I named it that cause U been a young playa and keeping it pimpin since da playground."
Rio Da Yung OG – 2 Faced
With less than three months to go until the beginning of 2020, Rio Da Yung OG is poised to become the Midwest's next great rapper. Continuing to lay and cement the foundations for an extraordinary career in rap and incredible discography, Rio Da Yung OG delivers a new full-length project, 2 Faced. Notably, the Flint hometown-hero contains 8 tracks, including past hit "Legendary."
Cashlord Mess/Messy Marv – Elegant Project Murdah
Despite his current struggles with substance abuse and addiction, Cashlord Mess/Messy Marv is starting to prove that he still has the same skillset that made him one of the most respected, talented and popular Bay Area artists of his era. Following a rough few years, the northern California native shares a new full-length project titled Elegant Project Murdah. Comprised of 11 new tracks, the LP features Mozzy, Babyface Gunna, Celly Ru and E Mozzy, as well as "Bag Look Like," the highly-anticipated record that has been talked about ever since a snippet of it surfaced several months ago.
Gucci Mane – Woptober 2
Four months after the release of his Delusions of Grandeur album, Gucci Mane is back with another full-length project, Woptober 2. Guwop's 15th proper studio album, Woptober 2 is a feature-heavy LP that contains contributions from YoungBoyNeverBrokeAgain, Quavo, Lil Baby, Kodak BLack, Kevin Gates, Megan Thee Stallion and more.
"Every time you record you supposed to talk about what's current in your life, what you just seen, what you just did, what you going through," Gucci Mane explained to Zane Lowe for an exclusive Beats 1 interview, breaking down his latest album's motivations, creative processes and inspirations." Every time I drop a album, long as I'm interested and long as I got things that's fascinating me, I'm going to record them and I'm going to share them with people."
EBK Jaaybo & MBNel – "Real Facts"
When it comes to the murder music produced by Stockton's local street-rap scene, the sounds and sights have been getting darker and gloomier and the bullet-busting raps have been stripped of remorse. It's starting to make sense that "demon" has become such a popular term of endearment. Now, for a Lil O-produced collaboration, EBK Jaaybo and MBNel are as bloodthirsty and cutthroat as ever for the trigger-talk-laden "Real Facts."
Woop & Peewee Longway – "Robbery"
Once again, Woop and Peewee Longway are teaming up to deliver a manic, unhinged take on the the contemporary trap-rap style. Reconnecting for a Ghost-directed video, the two underground heroes breathe new life into a menacing highlight of Woop's latest project Woop Lingo 2, "Robbery." The only other down-south artist Peewee Longway might have better chemistry with is Young Thug.
Zay Bang – "No Fake Sh*t"
One of San Francisco's best up-and-coming rappers, Zay Bang continues his hot streak and moves closer to becoming of his region's top artists by sharing a Shooter7Seven-directed video for one of his strongest recent records, "No Fake." One of his released Caught Up In the Crossfire project's standout selections, "No Fake Shit" features production from FeezyDisABangah and some of Zay Bang's most combative and hardest-hitting bars and most effective shit-talking yet.
Sada Baby "Pony Down" & "SkubaRu"
Detroit's hometown-hero and one of the city's brightest stars is back with two new videos. First up, SAda Baby revisits his excellent recent mixtape Whoop Tape for a CT Films-helmed vignette in support of one of its final tracks "Pony Down." For the other half of his latest pair of releases, "Pimp Named Drip Dat" artist is introducing a new record titled "SkubaRu," linking up with Flacko Productions to deliver the song's visual component. The former video takes places inside a recording studio, the latter effort takes viewers to a house party, a dice game and more, with its creator showing off his cash and jewelry along the way.
DamJonBoi – "West Warren King"
Another week, another exceptionally-great record and visual from DamJonBoi. Even though he's already one of the incredible modern Detroit rap scene's best rappers and possibly its most well-rounded aritst, he's continuing to deliver new sounds and sights with the passion of an artist who is preparing to release his first project. This time around, he's unveiling a new visual for "West Warren King."
Xanman – "Really "Bout"
For his latest, one of the DMV's most popular and fastest-rising street-rap heroes is serving up some of his strongest flows yet. As he begins to crossover, Xanman shares a video for Waxbando-directed video for "Really Bout."

Chippass
Conway the Machine – "No Women No Kids"
There's no stopping Conway the Machine's impressive creative development and commercial rise right now. For his latest visual release, the Griselda lyricist shares a Denzel Williams-dirrected video for his Look What I Became tape's haunting, fiery Alchemist-produced opener, "No Women No Kids."
Benny the Butcher, Conway the Machine, Westside Gunn – "Dr. Birds"
The Griselda records trio of Benny the Butcher, Conway the Machine and Westside Gunn revitalize and rejuvenate East Coast rap's signature, sample-based boom-bap style for their latest collaborative single, "Dr. Birds." As this song's series of back-to-bars unfold, drugs are sold, guns are drawn, luxury goods are worn, the boasting gets reckless and aggression is let loose. Notably, this record comes to us as the lead single for WWCD, the Griselda crew's first full-length studio album as a group.