Concepts & Kyrie Irving Team up Again for Nike Kyrie 5 "Orion's Belt"
Exploring Kyrie's fascination with ancient Egyptian culture.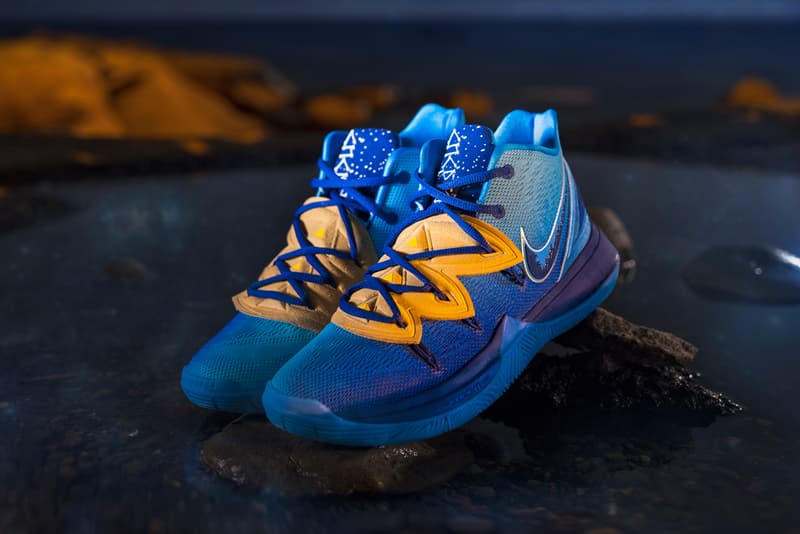 1 of 3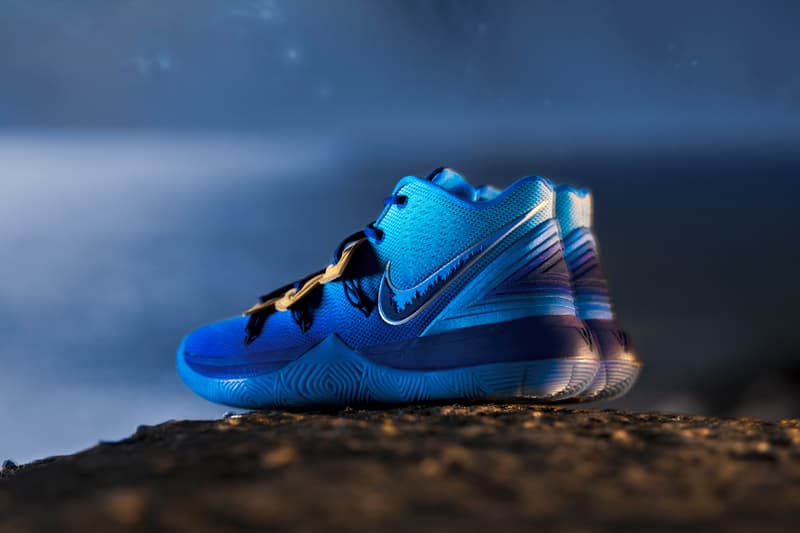 2 of 3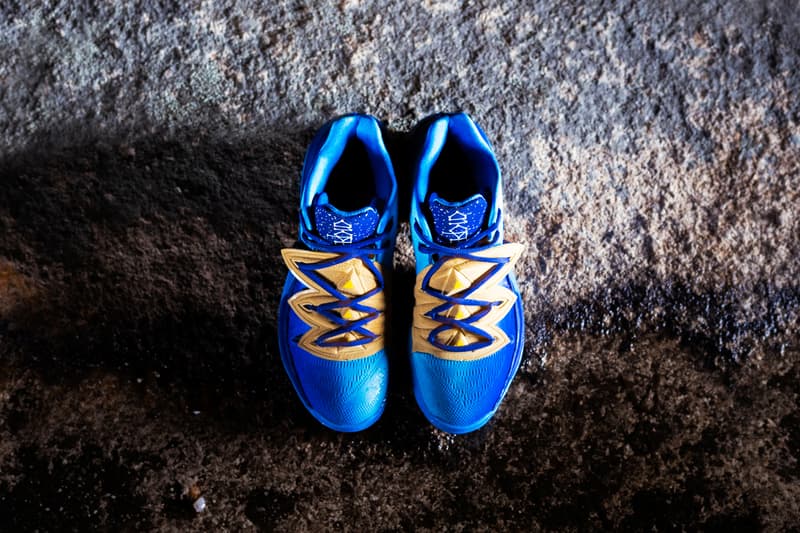 3 of 3
Kyrie Irving may have departed Boston for Brooklyn, but his relationship with Beantown-based Concepts lives on, and it's entering its next chapter with a brand-new Nike Kyrie 5 "Orion's Belt."
The second installment of Irving's Egyptian-themed footwear collaborations after last year's Kyrie 5 "Ikhet," the "Orion's Belt" looks to both the recognizable constellation and the Pyramids of Giza, referencing age-old theories that the star formation lines up perfectly with the peaks of all three pyramids. This piece of Egyptian lore is nodded to directly on the lace shroud and tongue: the former's pyramid-inspired detailing is done in accordance to the actual size and order of all three structures, while the latter features a printed Orion's Belt graphic that's deliberately printed directly above the pyramids.
The inspiration extends to the colorway as well, as it's been rumored that Pyramids of Giza and the Great Sphinx were submerged at one point. Therefore, the shoe's mix of blue tones provides a clever nod to receding water levels with lighter shades up top and darker hues towards the bottom. The look is then completed by exclusive packaging.
The Concepts x Nike Kyrie 5 "Orion's Belt" will release on October 26 via Concepts NYC and CNCPTS.com at 11 a.m. EST. Retail is set at $140 USD.
For more from Nike and Kyrie, check out the SpongeBob SquarePants-inspired Nike Kyrie 5 "Pineapple House."