Take a Look Inside X+LIVING's Sensory Green Tea Store
The latest project from the Shanghai-based architectural firm.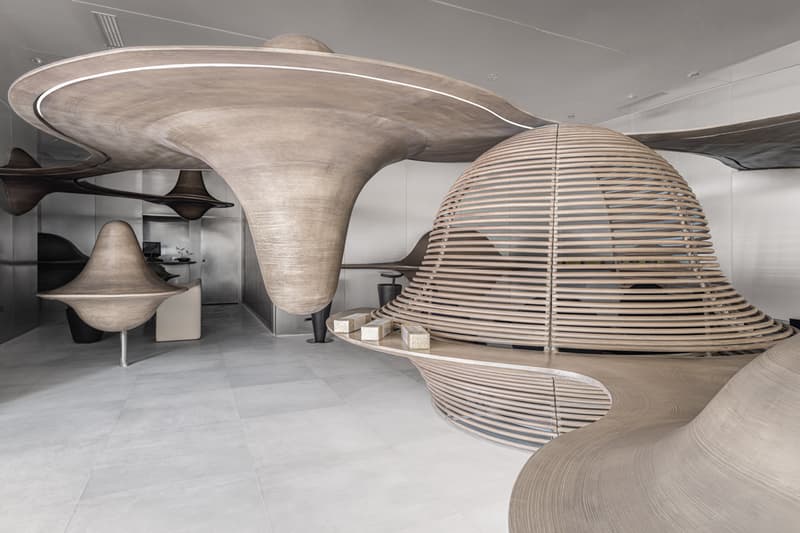 1 of 10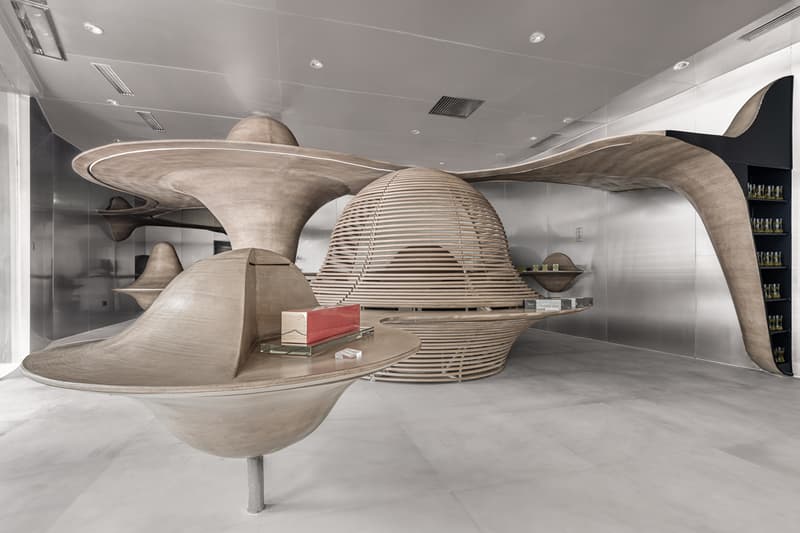 2 of 10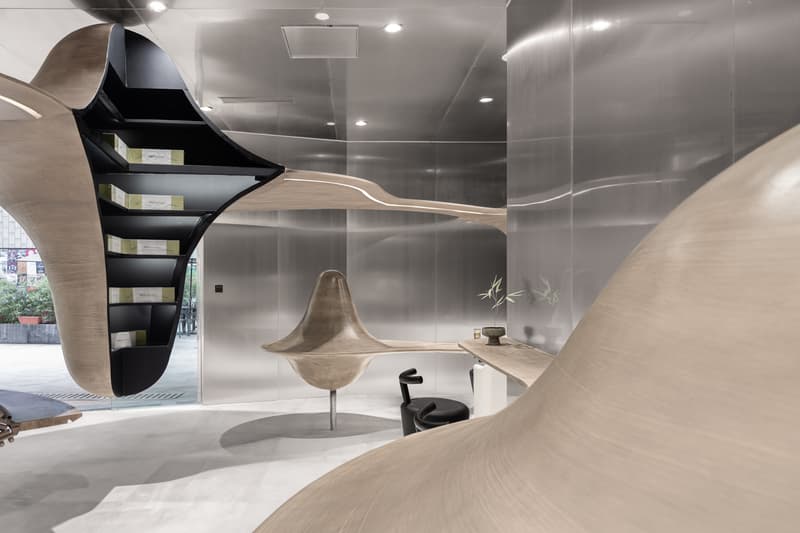 3 of 10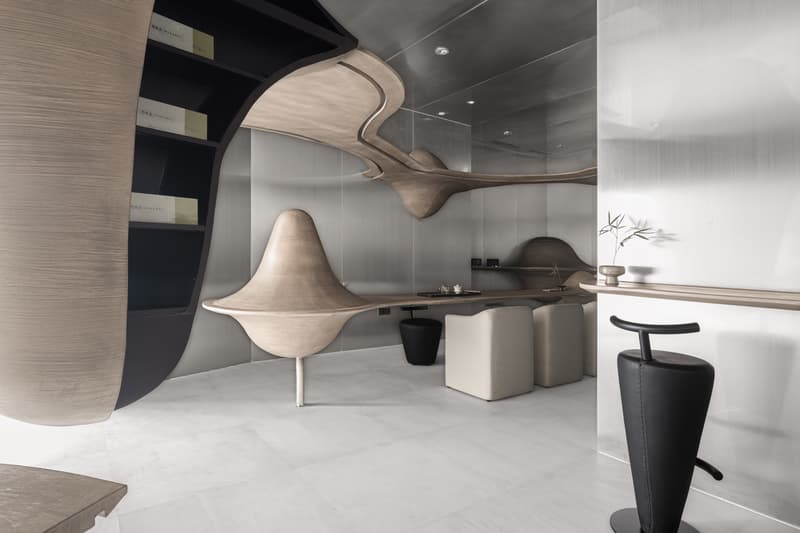 4 of 10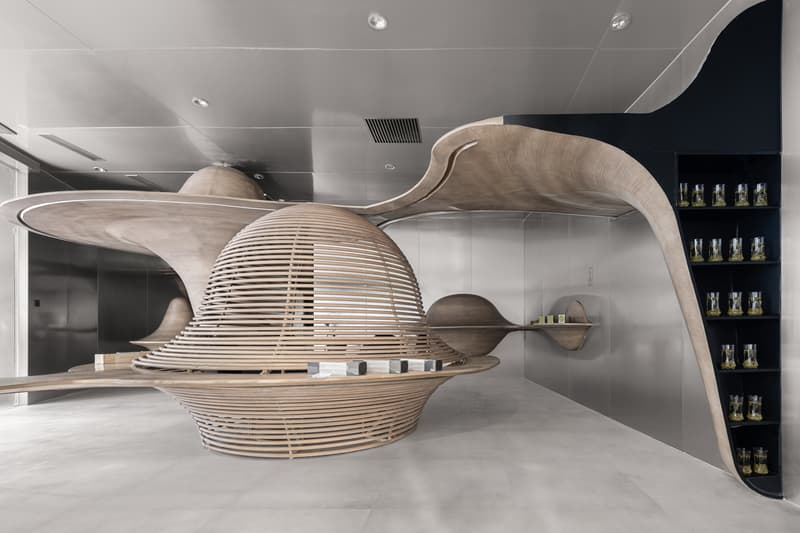 5 of 10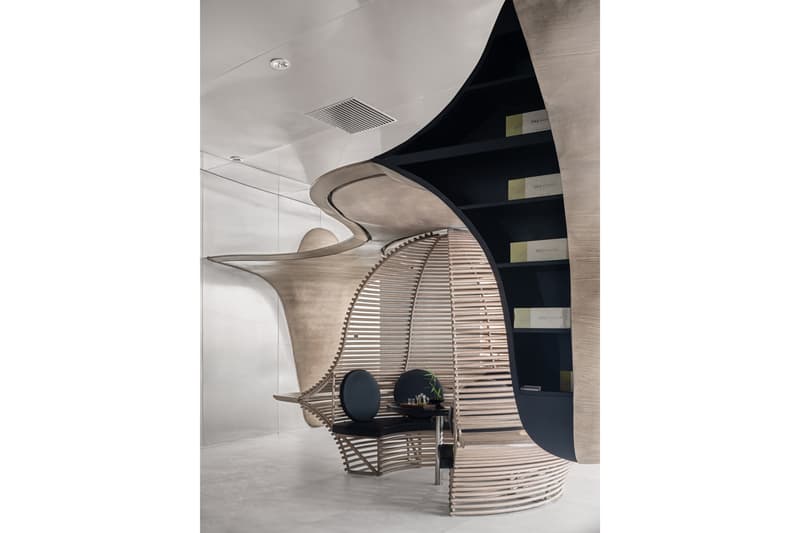 6 of 10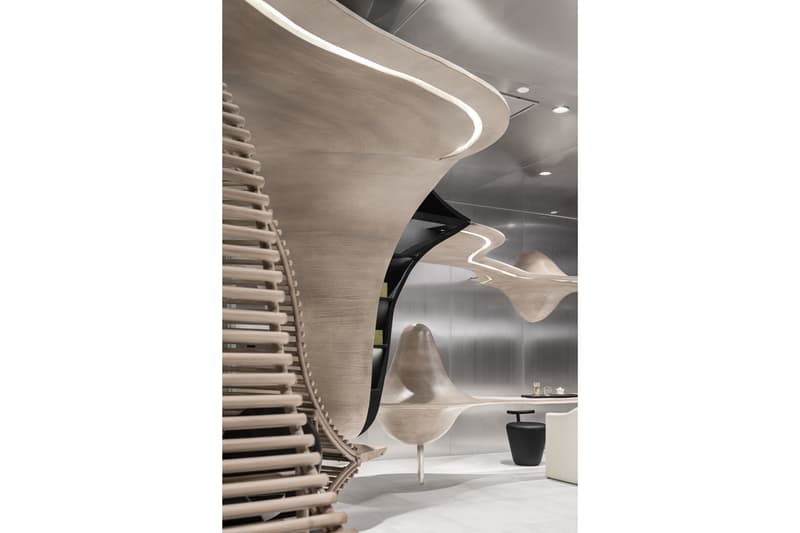 7 of 10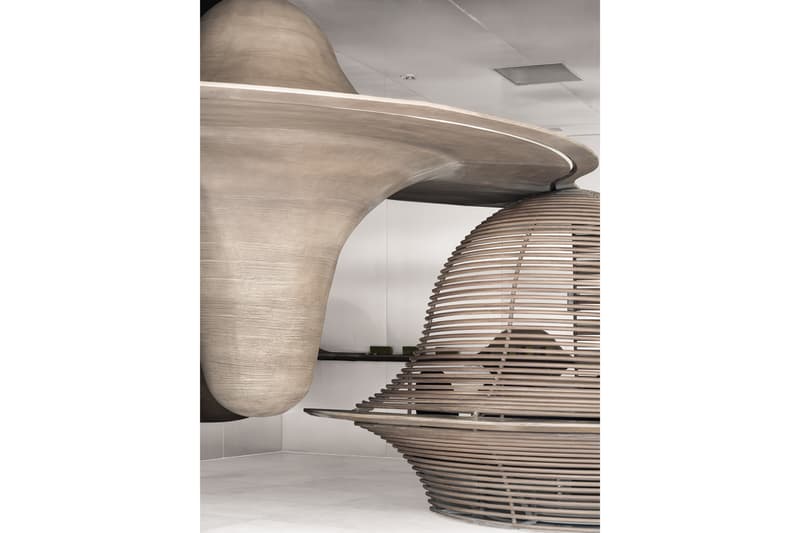 8 of 10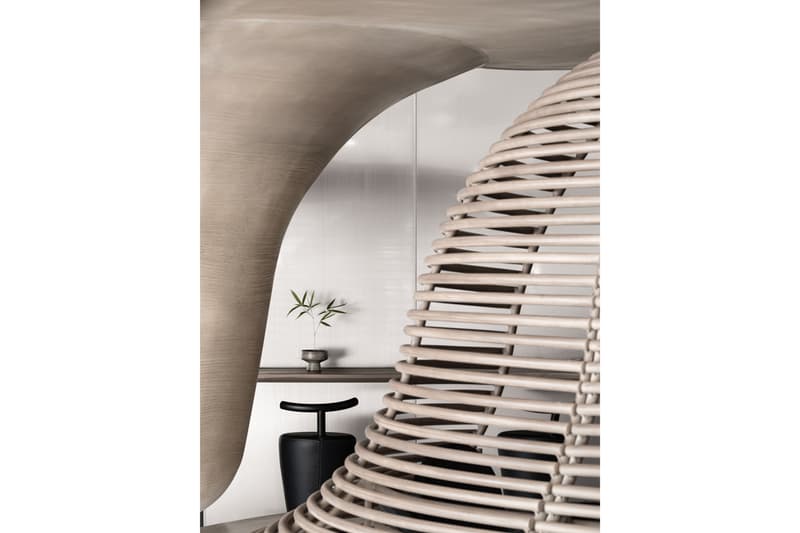 9 of 10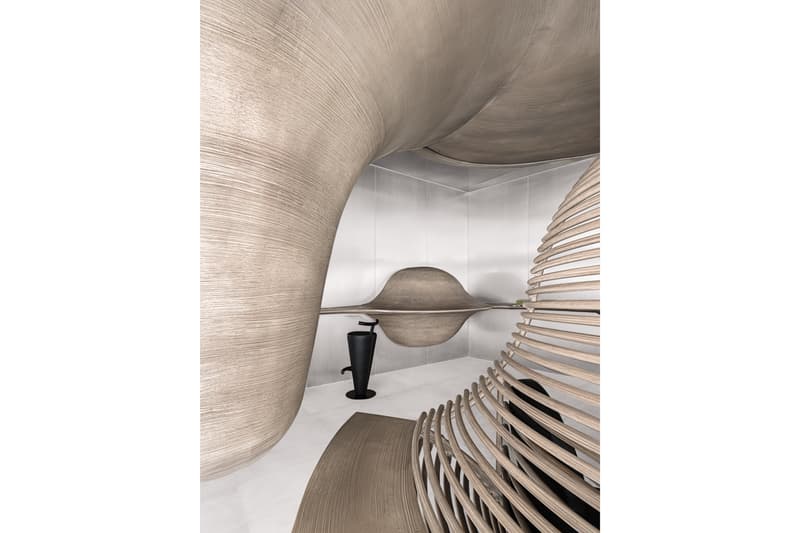 10 of 10
Earlier this year, X+LIVING delivered a bookstore with interior details and aesthetics that created an optical illusion. This time, the Shanghai-based architectural firm has completed a Green Tea Flagship store which promotes a renowned green tea brand, Zhuyeqingvia. The artfully designed store transforms a traditional store design into a sensory tea-drinking experience.
Inspired by freehand brushwork in traditional Chinese paintings, the new store is designed around the motif "cloud and mountain." Mountain-shaped counters extend horizontally across the space, transforming into "clouds" when placed vertically. The natural symbols refer to the ecological origin of the zhuyeqing green tea, allowing customers to sensorily appreciate where the tea came from instead of merely viewing the display of goods.
Continuing with the store's brushwork influence, abstract ink and elegant Chinese landscape paintings contrast with the store's stainless steel walls. A poetic, natural style is brought into harmony with a modern aesthetic so that "the texture and color of metal are just like ink on the paper, grinding out the ethereal artistic conception that perfectly deduces the theme."
Take a look at the images of the Zhuyeqing Green Tea Flagship Store in the gallery above and head over to X+LIVING's website for more information on past projects.
In case you missed it, Bjarke Ingels Group completed their first project in Norway with the Kistefos Twist Bridge.