New 'Toy Story 4' Plot Details Reveal a Carnival Adventure
Including new "Forky," "Ducky," and "Bunny" characters.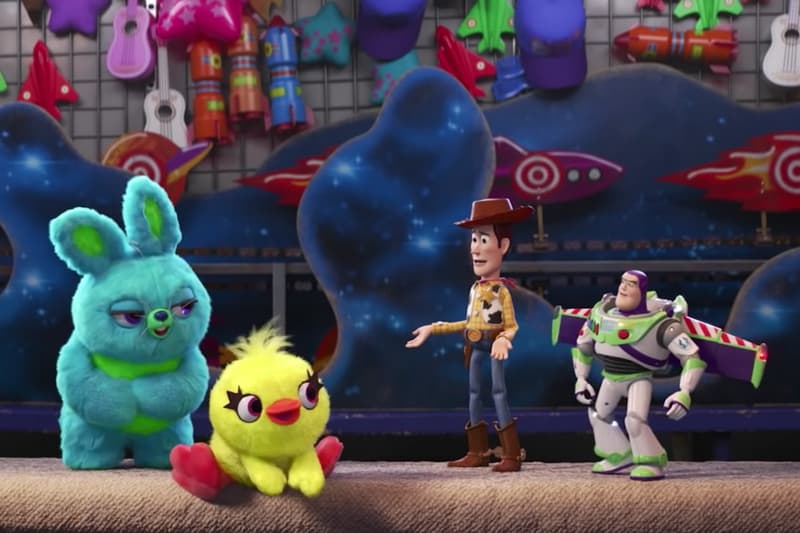 After releasing a second teaser in preparation for the official trailer that's expected to drop in the coming weeks, new sources have leaked some promising plot details surrounding Disney Pixar's upcoming Toy Story 4.
As concluded in Toy Story 3, Andy has given away his prized toys including Woody and Buzz Lightyear to toddler Bonnie, with the gang as happy as ever that they have a new kid to play with. However, a problem arises when "Forky," voiced by Tony Hale, becomes a part of the gang when Bonnie brings him home. Consisting of a spork with pipe cleaners, Forky isn't a normal toy by any means, and the character himself doesn't see how he's a toy as he voices "I don't belong here!" in the first teaser trailer. This doesn't matter to the young girl however as Forky is still a toy to her.
On the gang's last trip to the great big outside world, they run into a few new acquaintances at a carnival that include "Ducky," voiced by Michael Key, and "Bunny," voiced by Jordan Peele. As they trek along on their last journey together, they will once again find out what it really means to be a toy.
The franchise is set to conclude with the fourth installment, and by the look of things, will pull at the hearts and minds of its audience just as the previous three films did.
Be sure to stay up-to-date as more news surrounding the new film will likely be revealed in the coming weeks. Toy Story 4 is set to release on June 21, 2019.
For more entertainment news, be sure to checkout the new teaser trailer for the upcoming Ghostbusters sequel.