Maison Margiela Remodels Charity T-Shirts Into Bags to Help Fight AIDS
"IT'S A GOOD START."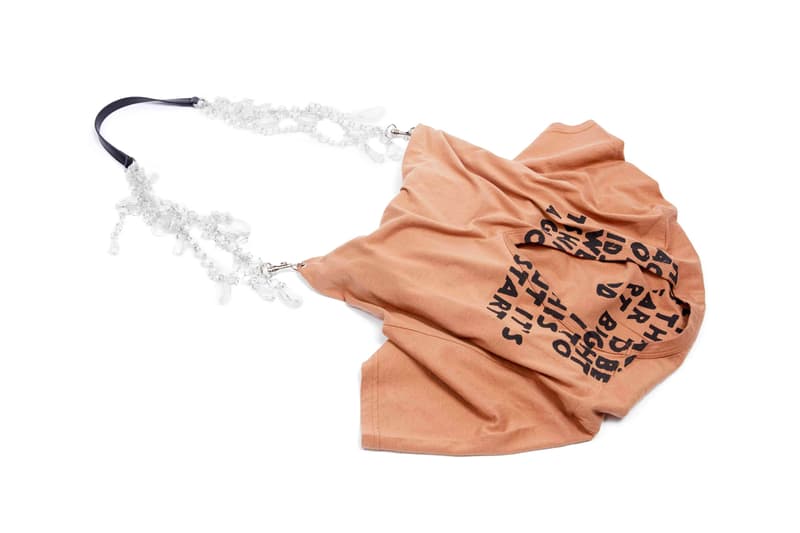 1 of 5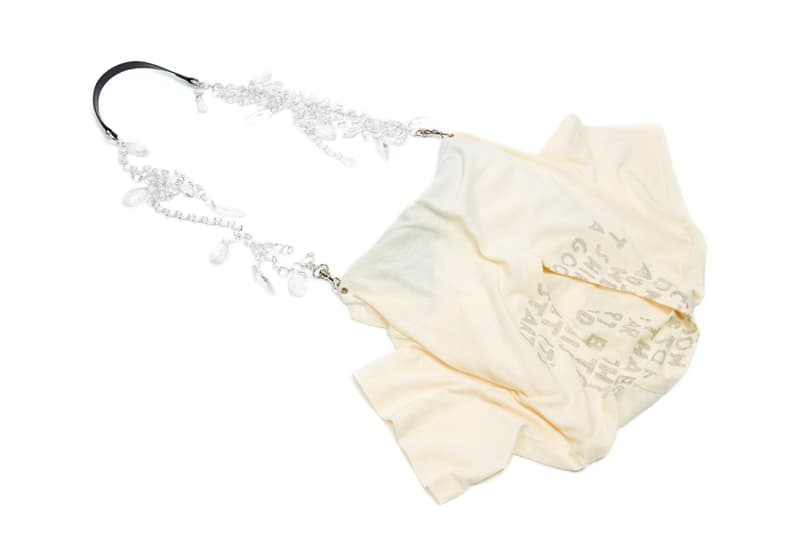 2 of 5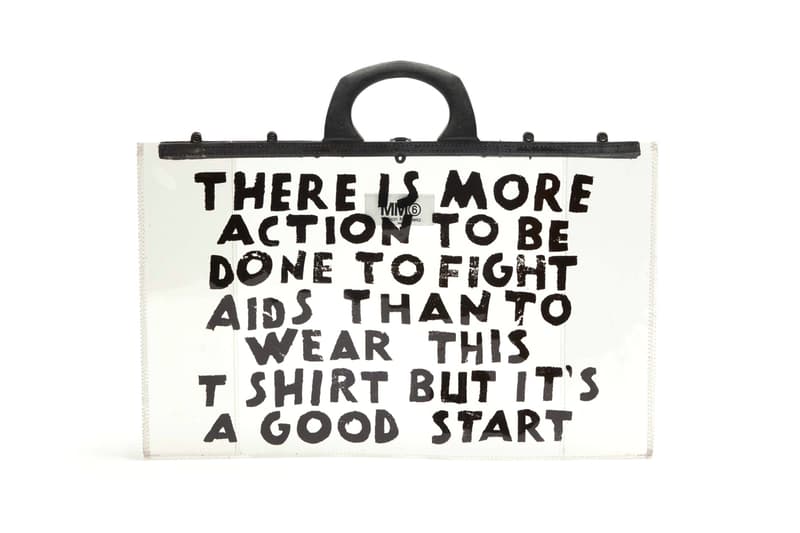 3 of 5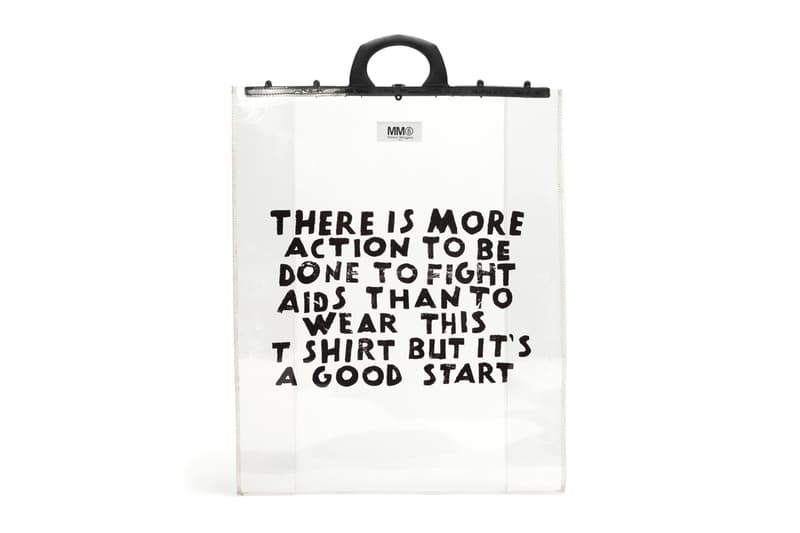 4 of 5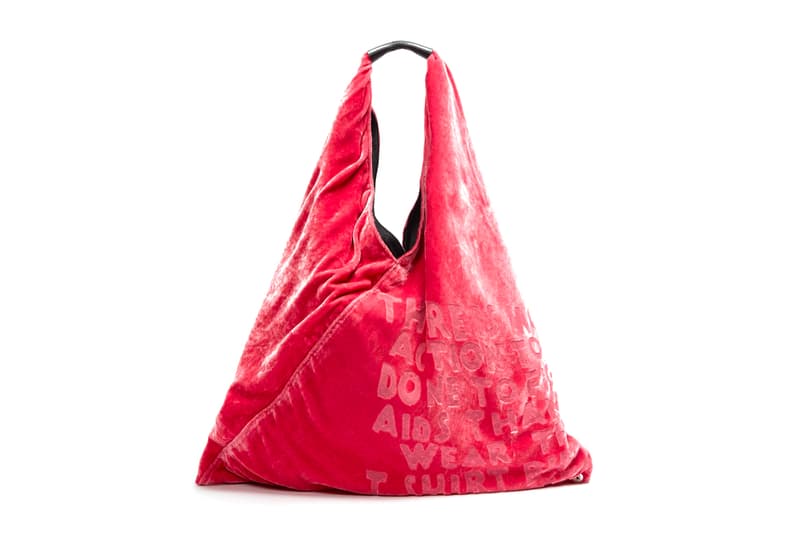 5 of 5
Receiving support from French organization AIDES, renowned fashion house Maison Margiela has been producing charity T-shirts to raise consciousness about the wide-spreading of AIDS since fall 1994. Pairing up with the OTB Foundation for its 25th anniversary, the label has remodelled its AIDS T-shirt into a selection of bags.
Initial design of the garment, which can be seen throughout Margiela's Spring/Summer 2019 collection, keeps the slogan "THERE IS MORE ACTION TO BE DONE TO FIGHT AIDS THAN WEAR THIS T SHIRT BUT IT'S A GOOD START" on the exterior, which is then continued on the inside of the neckline. A leather strap is joined with strands of chandelier crystals on each end, while the cuffs are attached to the bottom hem of the shirt which comes in either an ivory or light brown colorway.
Besides plastic shopping bags and velour shoulder bags, Maison Margiela also launched heeled ankle boots and brass cuffs to complete the AIDS collection. Dropping on January 15, the line will be available on the brand's website and at select retailers.
For more Maison Margiela news, check out this very rare Martin Margiela tabi-painted shirt.