UPDATE: CupcakKe Speaks out About Suicidal Incident
The rapper apologizes for publicizing it.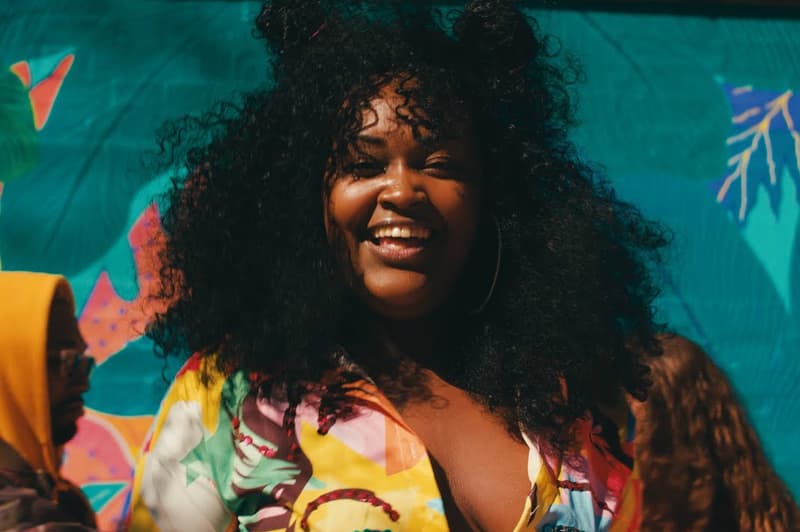 UPDATE: CupcakKe has officially responded concerning her suicidal incident that occurred yesterday. She replies: "I've been fighting with depression for the longest ..sorry that I did it public last night but I'm ok ."
See the tweet below.
I've been fighting with depression for the longest ..sorry that I did it public last night but I'm ok .I went to the hospital & im finally getting the help that I need to get through , be happy , & deliver great music . thanks for all the prayers but please don't worry bout me

— Marilyn MonHOE (@CupcakKe_rapper) January 8, 2019
---
CupcakKe, born Elizabeth Harris, was confirmed by the Chicago Police Department to be safe in the hospital after sharing that she wanted to commit suicide via social media, the BBC reports. The 21-year-old artist was taken to the hospital for a "mental evaluation" rather than injuries.
Last night (Jan. 7), the rapper sent out an alarming tweet, stating that she wanted to commit suicide. She reposted the tweet on Instagram, accompanied by the caption, "thank you for everything y'all have done for me I really appreciate it."
A plethora of fans, artists, and music writers reached out, urging the superstar to reconsider, while close friends tried to track her down. Close friend and comedian Elijah Daniel tweeted overnight that CupcakKe had been hospitalized and was "okay."
The 'Queen Elizabitch' rapper has been dealing with depression in the past, talking about her rough upbringing in her music and using social media to express her pain. "I try to be as positive as possible but I just want to say I'm at a very low & depressed point in my life," she eplains on August 15 via Twitter. "I been feeling this way for a while so please understand if you never hear from me again … it's nothing no one could of did to make my life better … it's just me and my demons."
If you are having thoughts of suicide, call the National Suicide Prevention Lifeline at 1-800-273-8255 (TALK). You can find a list of additional resources at SpeakingOfSuicide.com/resources.
im about to commit suicide

— Marilyn MonHOE (@CupcakKe_rapper) January 8, 2019
UPDATE: Police not able to give me anymore details other than Elizabeth is OKAY and at the hospital ? https://t.co/FVZgFxzn7y

— elijah daniel (@elijahdaniel) January 8, 2019
dear @CupcakKe_rapper please read this. pic.twitter.com/IrqObEpqlk

— CHARLI XCX (@charli_xcx) January 8, 2019
Sending love to @CupcakKe_rapper ❤️

I understand how hopeless and overwhelmed with negativity we can sometimes feel.
I hope you'll take some time with those that really know YOU best;
then when you're ready come back stronger than ever!

— IGGY AZALEA (@IGGYAZALEA) January 8, 2019