Dior Rescheduled Its Men's Show Due to the French "Yellow Vest" Protests
The new collection is still on its way.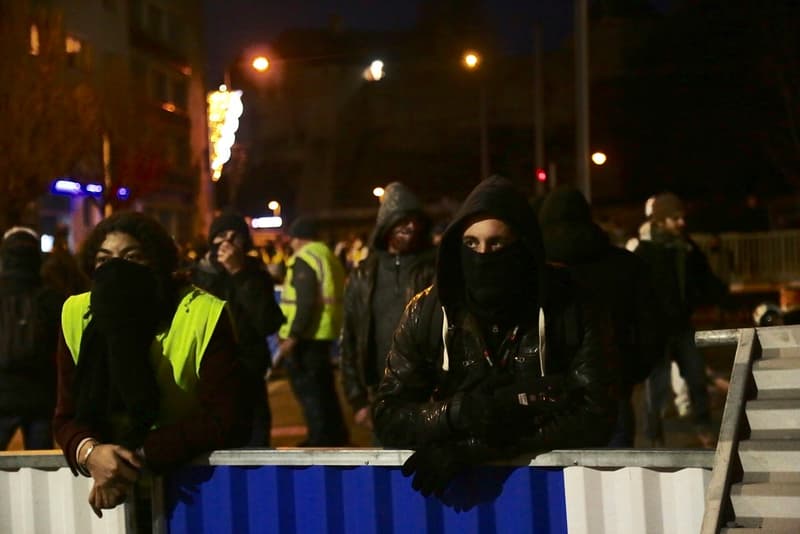 Dior has rescheduled its forthcoming Men's show from Saturday, January 19 at 5 p.m. to Friday, January 18 at 6 p.m. The announcement was shared in an e-mail sent to guests earlier today, and comes as a result of the "yellow vest" protests currently dominating headlines in France. At the time of publishing, the location for Dior's upcoming exhibition has yet to be publicized. Dior's newly-rescheduled showcase now fills a slot between presentations from Comme des Garçons Homme Plus and Balmain Homme.
Analyzing the impact of recent political turmoil on French retailers, New York Times journalist Elizabeth Paton previously noted that the French Retail Federation reported retail-sector losses of "approximately 1 billion euros" –$1.1 billion USD — since the "yellow vest" movement launched.
"Bruno Le Maire, the finance minister, has declared the riots "a catastrophe" for the French economy," Paton wrote in a December 2018 piece titled In Paris, 'Yellow Vest' Protests Cut Sharply Into City's Luxury Trade. "For small retailers, many of which have also been forced to close, revenue that was 20 to 40 percent below expectations this month, he [Bruno Le Maire] said. Hotel reservations were down 25 percent, and restaurants in Paris had seen revenue collapse 20 percent to 50 percent depending on their location, he added."
"You don't want to shop at Louis Vuitton on the Champs-Élysées when cars are burning on the street," Mario Ortelli, managing partner of the luxury and high-end retail analysis and consulting firm Ortelli & Company. "You don't want to walk around with an Hermès bag when there's a violent protest happening."
Marc-Andre Kamel, of world-renowned management consulting firm Bain's, told Paton and The New York Times, "for France as a brand, for luxury players, who are a major reason many people travel here, these are nerve-racking times."