Nicki Minaj Says "Sympathy & Payola" Launched Cardi B's Career
The 'Queen' star used her Beats 1 show to address her latest beef.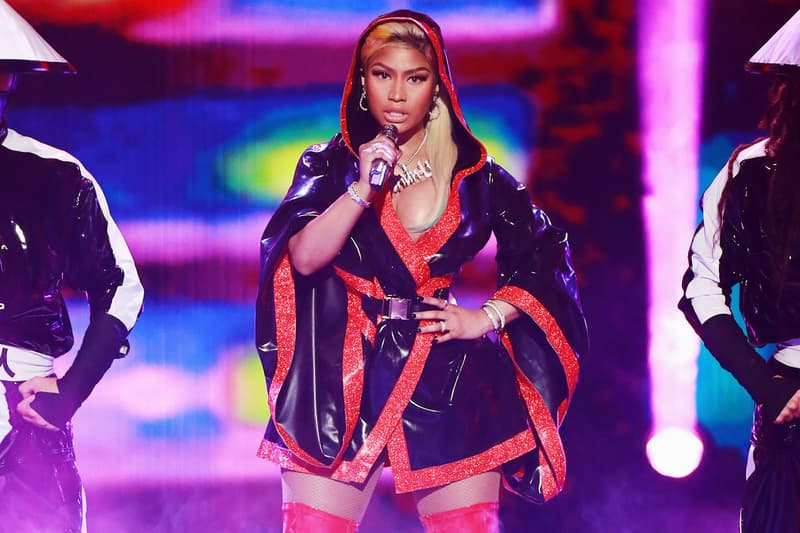 Late last week, Nicki Minaj and Cardi B made headlines for a scuffle at New York City's Harper's Bazaar Icons party. Now, using her Queen Radio program as her platform, Nicki Minaj has officially addressed her issues with Cardi B.
"The other night I was part of something so mortifying and so humiliating to go through in front of a bunch upper echelon … people who have their life together. The way they passed by looking at this disgusting commotion. I was mortified. I was in a Gaultier gown—off the motherf*cking runway—and I could not believe how humiliated it all felt because we … made ourselves look—and Imma get back, but before I go, I wanna say that I would never discuss anyone's child. And it's so sad for someone to pin that on me because I'm the bad guy and they're gonna believe them … I would never talk about someone's child or parenting … It's so crazy to me that people always need to make Onika the bad guy. If you're right in whatever you're doing… just speak your truth."

"I just want people to know that Onika Tanya Maraj has never, will never … speak ill on anyone's child. I am not a clown. That's clown sh*t. The other thing is to tell the world something just because you look f*cking dumb. You knew that when that footage came out, you was about to look f*cking dumb, so your publicist — also looking f*cking dumb… — they hurried up and put out a statement. I'm such a ill-ass b*tch I didn't even feel the need to defend myself that night … I just want everybody to marinate for two minutes … But we did hear this woman say that nothing's off limits … because she has built her career off of sympathy and payola."
Cardi B has yet to respond to Nicki Minaj's Queen Radio remarks.
Most recently, Nicki Minaj has been embroiled in a beef with Travis Scott over album sales. During last week's sitdown with Ellen DeGeneres for The Ellen Show, she said she once felt like punching the Astroworld star in the face.