Lil Wayne Finally Releases 'Tha Carter V'
Featuring Travis Scott, Kendrick Lamar, XXXTentacion and more.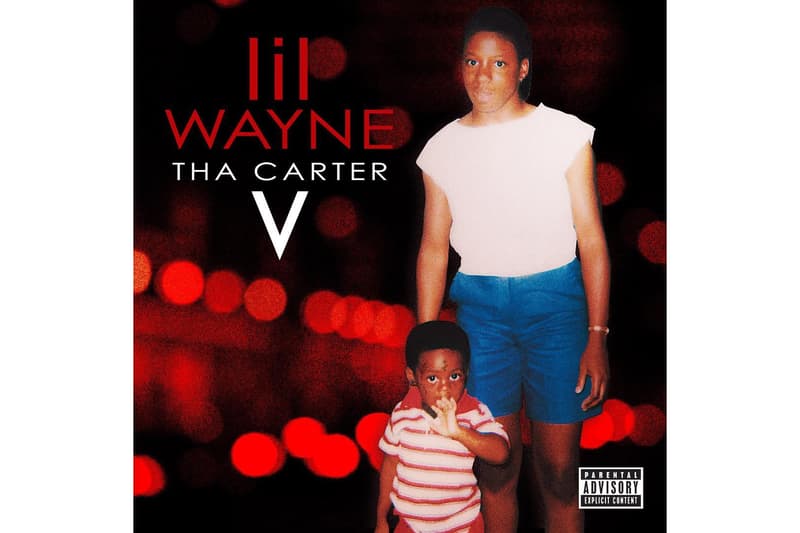 Following a Billboard cover story and a release date announcement video, Lil Wayne has finally dropped his long-awaited Tha Carter V album. Arriving on Weezy's birthday, September 27, Tha Carter V comes seven years after Tha Carter IV, which debuted at No. 1 on the Billboard 200 in 2011.
The 23-track album features appearances from Travis Scott, XXXTentacion, Nicki Minaj, Kendrick Lamar, Snoop Dogg, Reginae Carter, Sosamann and Nivea.
Lil Wayne's Tha Carter V is available to download on various music platforms such as Spotify, Apple Music and iTunes. You can also purchase official Tha Carter V merchandise at Lil Wayne's web store. See full credits below.
Tha Carter V Credits:
1. "I Love You Dwayne"
2. "Don't Cry" Featuring XXXTentacion [Produced by Ben Billions, Z3N]
3. "Dedicate" [Produced by Manny Galvez, Roc & Mayne, Louie Haze]
4. "Uproar" [Produced by Swizz Beatz, Avenue]
5. "Let It Fly"Featuring Travis Scott [Produced by Sevn Thomas, Dirtwork]
6. "Can't Be Broken" [Produced by Ben Bilions, Thomas Troelsen]
7. "Dark Side Of The Moon" Featuring Nicki Minaj [Produced by Bloque, Jonah Christian]
8. "Mona Lisa" Featuring Kendrick Lamar [Produced by Infamous, Onhel]
9. "What About Me" Featuring Sosamann [Produced by Johnny Yukon, DJ Frank E]
10. "Open Letter" [Produced by Johnny Yukon, DJ Frank E]
11. "Famous" Featuring Reginae Carter [Produced by Sake Pase, Lasanna "ACE" Harris]
12. "Problems" [Produced by Zaytoven]
13. "Dope Niggaz" Featuring Snoop Dogg [Produced by R!o, Kamo]
14. "Hittas" [Produced by Jayones]
15. "Took His Time" [Produced by Freewaytjay]
16. "Open Safe" [Produced by Mike Free]
17. "Start This Shit Off Right" Featuring Ashanti, Mack Maine [Produced by Mannie Fresh]
18. "Demon" [Produced by Cool & Dre, 808-Ray]
19. "Mess" [Produced by Infamous]
20. "Dope New Gospel" Featuring Nivea [Produced by R!o, Kamo]
21. "Perfect Strangers" [Produced by Mannie Fresh]
22. "Used 2" [Produced by Metro Boomin, Prince 85]
23. "Let It All Work Out" [Produced by Jordan, Reefa, Myles William]