Sony Debuts First Shot of Tom Hanks as Mister Rogers
The currently-untitled film will hit theaters next year.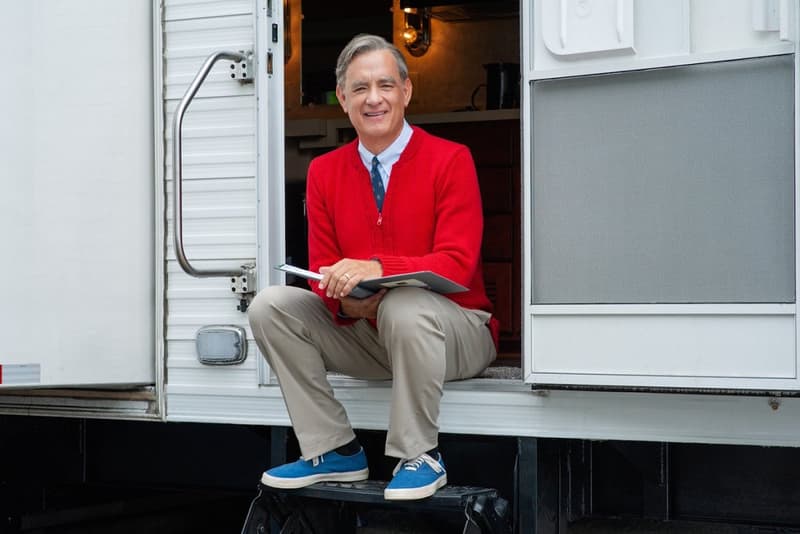 This past January, it was revealed that Tom Hanks would take on the role of Mister Rogers in a forthcoming movie about him. Now, Sony Pictures has shared our very first look at Hanks as the iconic entertainer.
"Tom Hanks is Mister Rogers, coming to a neighborhood near you October 2019," reads a caption posted the official Sony Pictures Twitter account's image of Tom Hanks as Mister Rogers.
The movie — which, as the studio explained to Indie Wire, is still untitled — is billed as a "heart-warming tale" about the real-life, close friendship between Mr. Fred Rogers and renowned journalist Tom Junod.
"It's a movie that's largely focused on a reporter and [Mr. Rogers'] relationship to his life, and how [the reporter's] whole world changes when coming in contact with Fred Rogers," director Marielle Heller explained during an interview with Entertainment Weekly earlier this year.
"This is the perfect alchemy of talent coming together at the perfect time to remind us all of the transformative power of kindness and respect to heal and to unite. We are proud to partner with Marielle, Tom and everyone at Big Beach to bring this inspirational true story to audiences all over the world," TriStar Pictures President Hannah Minghella previously shared via press statement.
You can take a look at Tom Hanks as Mister Rogers above and below. The film itself will hit theaters on October 18, 2019.
Tom Hanks is Mister Rogers, coming to a neighborhood near you October 2019. pic.twitter.com/2TP3eiPUCx

— Sony Pictures (@SonyPictures) September 27, 2018