BAPE Gets Glitzy With Glimmering 25th Anniversary BE@RBRICK
Ape Head included.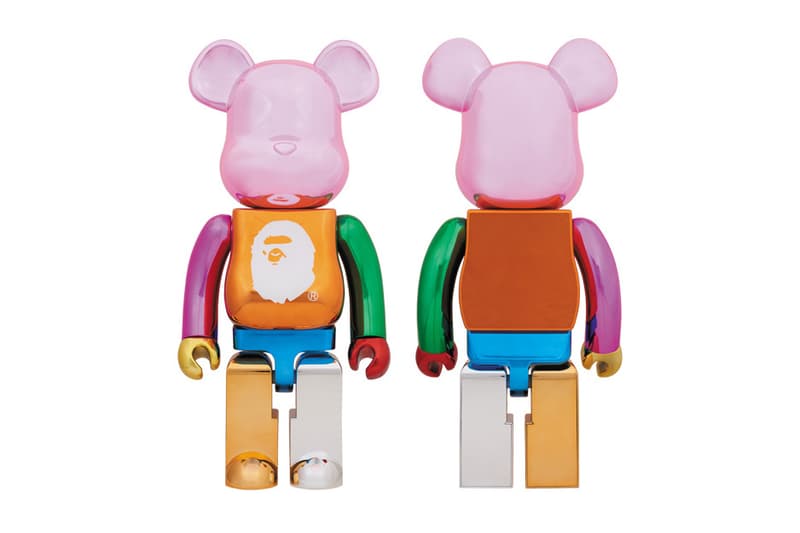 Following a Hebru Brantley-designed 1000% BE@BRICK, BAPE has introduced another 1000% figure in time for its 25th anniversary exhibition. This Ape Head-emblazoned BE@BRICK takes a similarly colorful route, but a step further, covering the collectible in panels of shiny holographic, with each limb boasting a different glistening rainbow hue. Aside from the chest branding, the figure is bare, emphasizing the bright colors over bold graphics.
Along with the Hebru Brantley figure, the multi-color 1000% BE@BRICK drops on September 29 at BAPE's 25th Anniversary exhibition in Omotesando.
Elsewhere, BAPE offered a first look at its collaborative G-SHOCK watch.