Lil Wayne's 'Tha Carter V' Drops This Fall
He also reveals he attempted suicide at age 12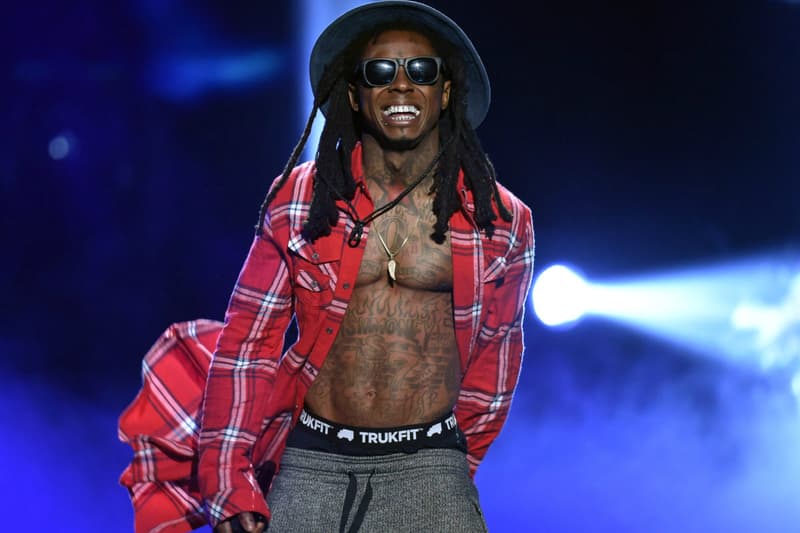 Lil Wayne is the new cover star for Billboard and he opens up about the rollercoaster he's been on over the last few years. It was reported that Weezy's Tha Carter V is still "in flux " but the LP is slated for release this fall. Last night (Sept. 12), Young Money's Twitter account shared what everyone assumes to be the album's new cover art. Wayne reached a settlement with Cash Money Records back in June.
Later on in the story, Lil Wayne also revealed that he attempted suicide at age 12. While living with his mother in New Orleans, Wayne shot himself in the chest, just missing his heart. He states in the new story that he previously called the incident an accident. But he reveals that the self-inflicted wound was a suicide attempt after his mother told him he couldn't rap anymore when he was younger. Longtime friend and Young Money label president Mack Maine explained to the publication that Wayne told him he was just ready to address the incident.
"He just told me one day that he was ready to address it now," Maine said. "Just being an adult, reaching a level of maturity and comfort where it's like, 'I want to talk about this because I know a lot of people out here might be going through that.'"
It was also shared that Lil Wayne is now the sole owner of Young Money. Read the full story here. Birdman recently publicly apologizes to Lil Wayne at Lil' Weezyana Fest.
?

Put them 5s up ‼️‼️‼️ pic.twitter.com/h2mCfeJlEK

— Young Money (@YoungMoneySite) September 12, 2018