Streetsnaps: Kozaburo Akasaka, Fashion's Last Cowboy
The designer's gender-refuting clothing, in his own words.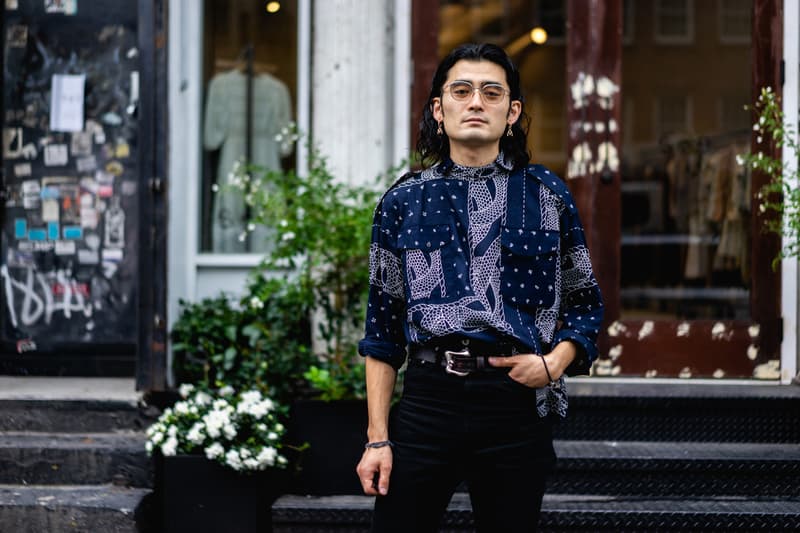 1 of 5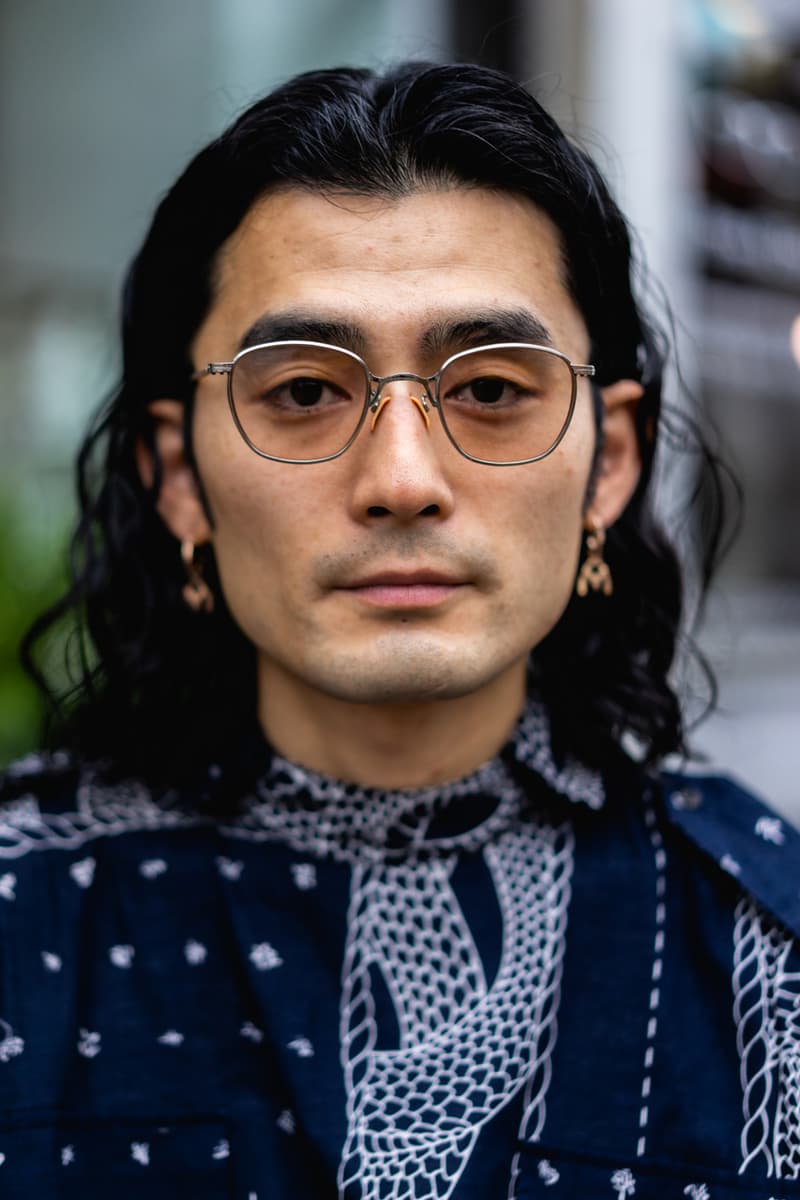 2 of 5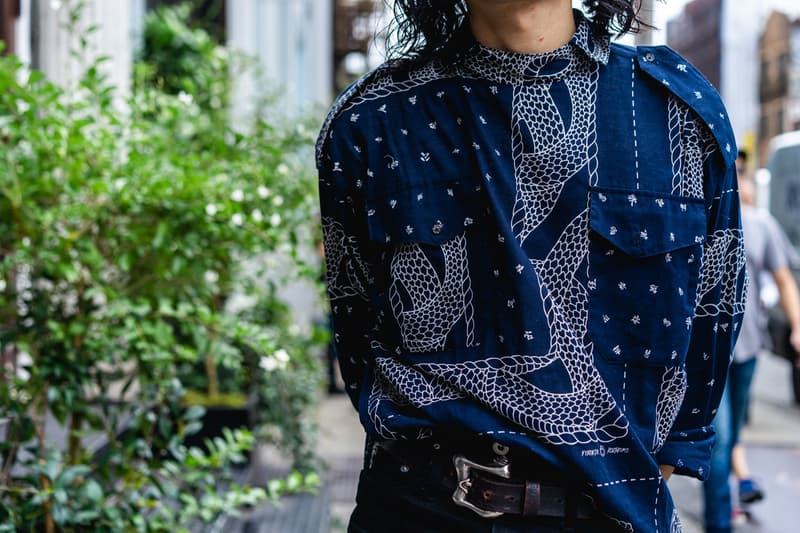 3 of 5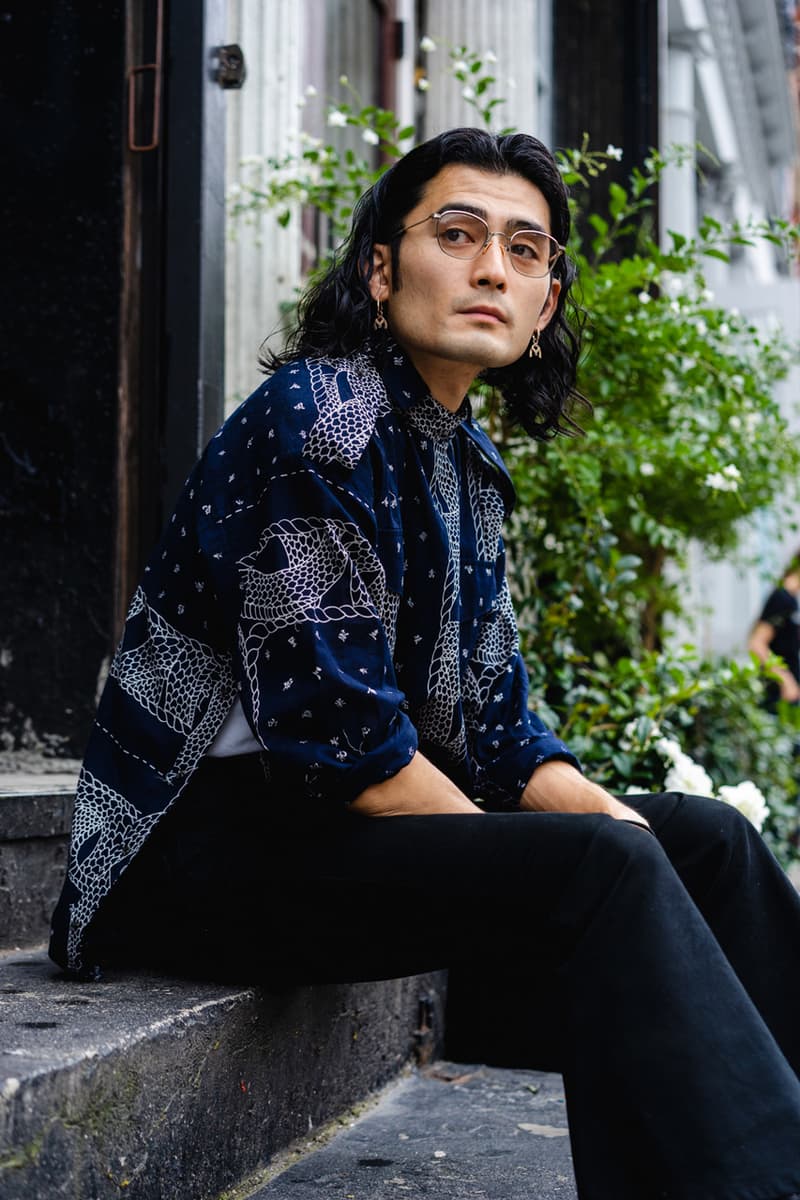 4 of 5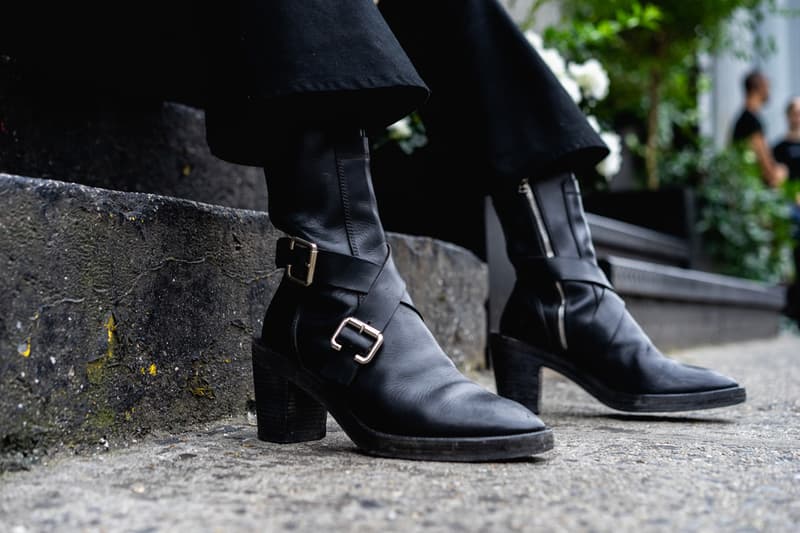 5 of 5
Kozaburo Akasaka has stoically stuck to his guns, catering not to the whims of fashion trends, but to Kozaburo's own desire to manifest his distinctive vision, a template refined since graduating from Parsons in 2016. His Fall/Winter 2018 collection, "Ghost Ranch," blends Western tropes, like rodeo-ready denim, heavy boots, paisley patterns and trucker jackets, with unique influences sourced from Native American and Japanese culture.
"I miss the bravery of men's outfits in the '70s," Kozaburo opines. "Really strong men used to wear high-heeled boots in '70s. I like men in boots." Kozaburo is the epitome of the man whom he designs for; a lanky ex-rock 'n roller with a chiseled jaw, he's the perfect model for the brand's Italian-made heeled boots & signature 3D boot-cut jeans. The jeans were inspired by "Jim Morrison in action," explains Kozaburo. A natural complement to the tall boots, the jeans also offer plenty of room for tucking in this season's tunic-like shirt.
1 of 2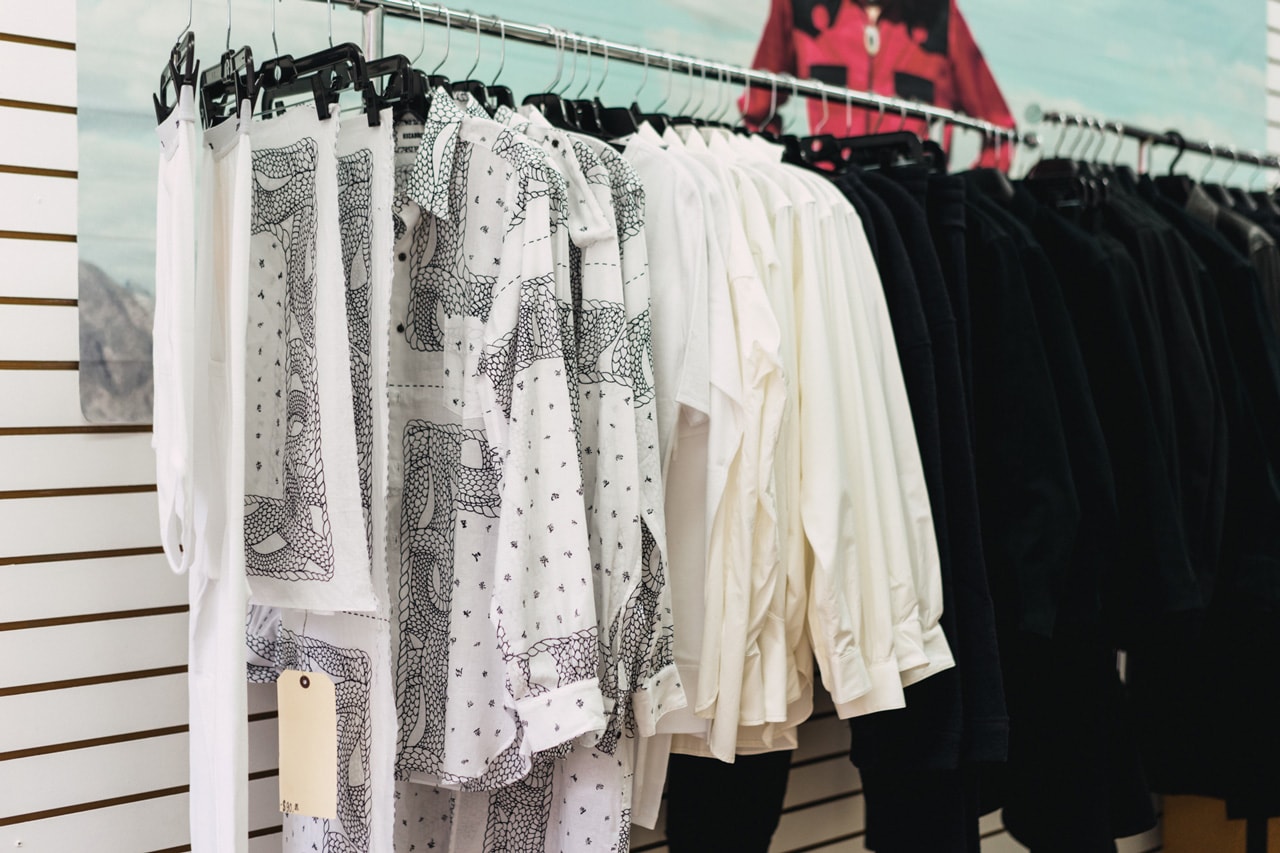 2 of 2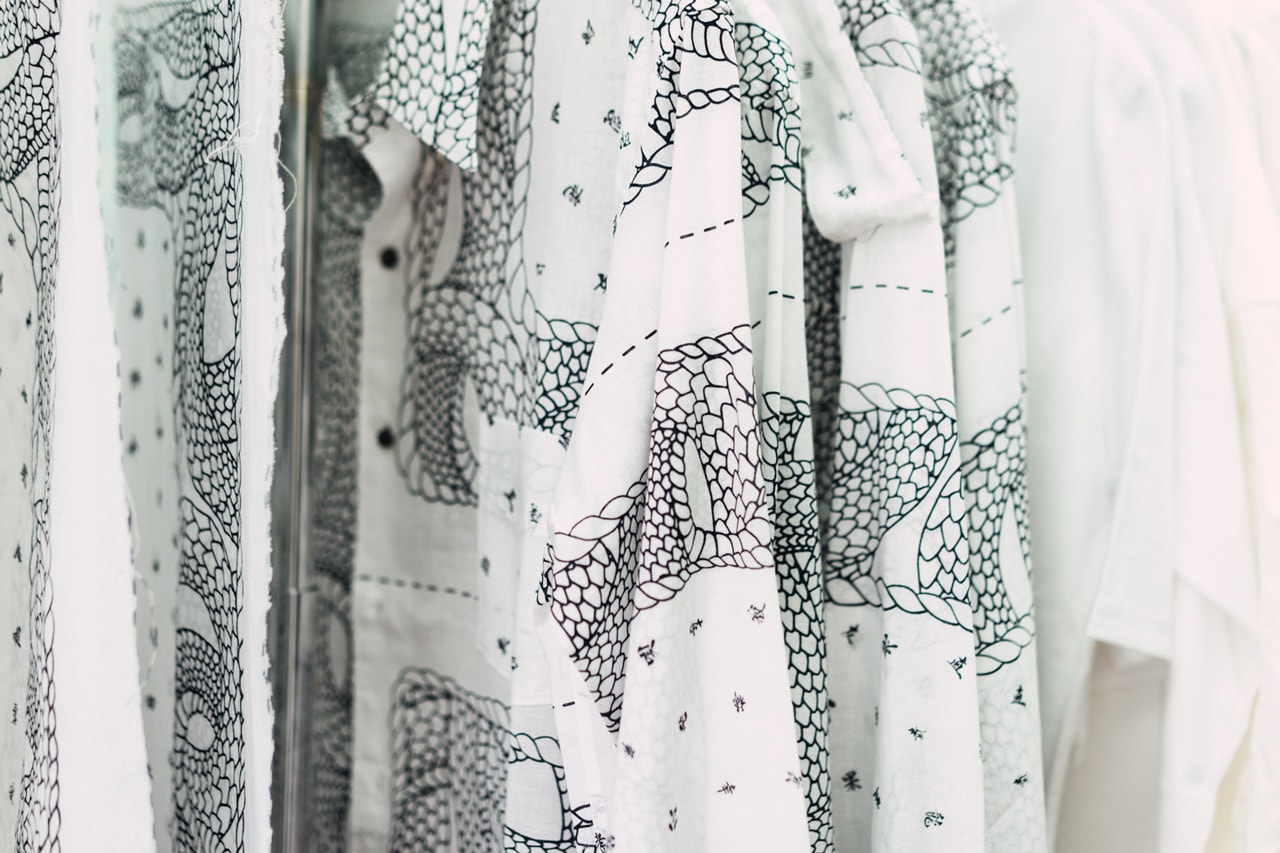 "It's made out of custom bandana fabric," Kozaburo says. It's printed with "Japanese characters drawn by my childhood friend," who traveled to Kyoto and became a monk after jamming in a band with the Tokyo-born designer. They translate to a Zen catechism, "Rain falls equally on everything," while the snake-like pattern printed throughout was drawn by close friend Tomo Adachi, further emphasizing the personal references that inform the range.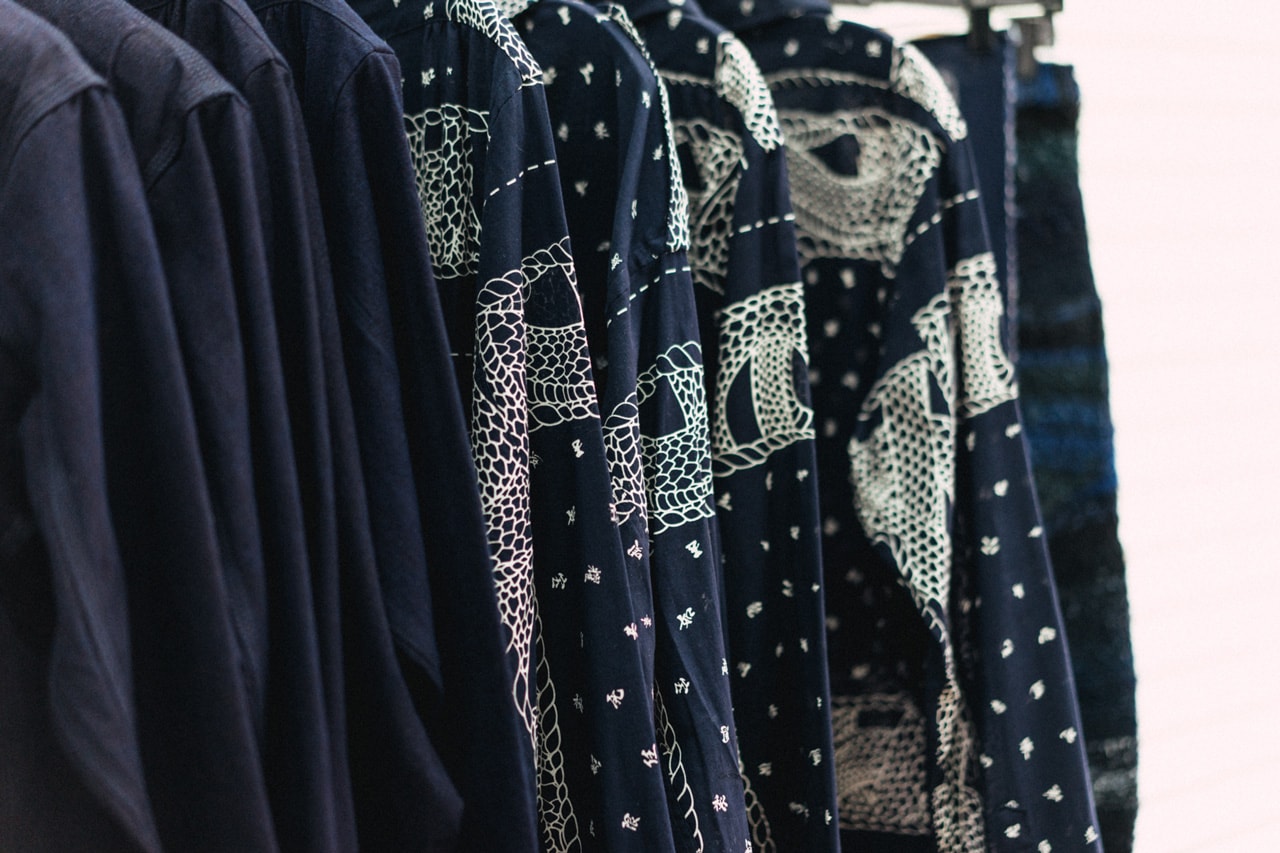 "I like [referencing] Native American culture," he reflects. The designer also acknowledges the strong influence of his Japanese heritage, made clear by the craft seen throughout the collection, like the hefty silver belt buckle handcrafted by Kota Okuda. "I like mixing these different cultures together and finding the similarities."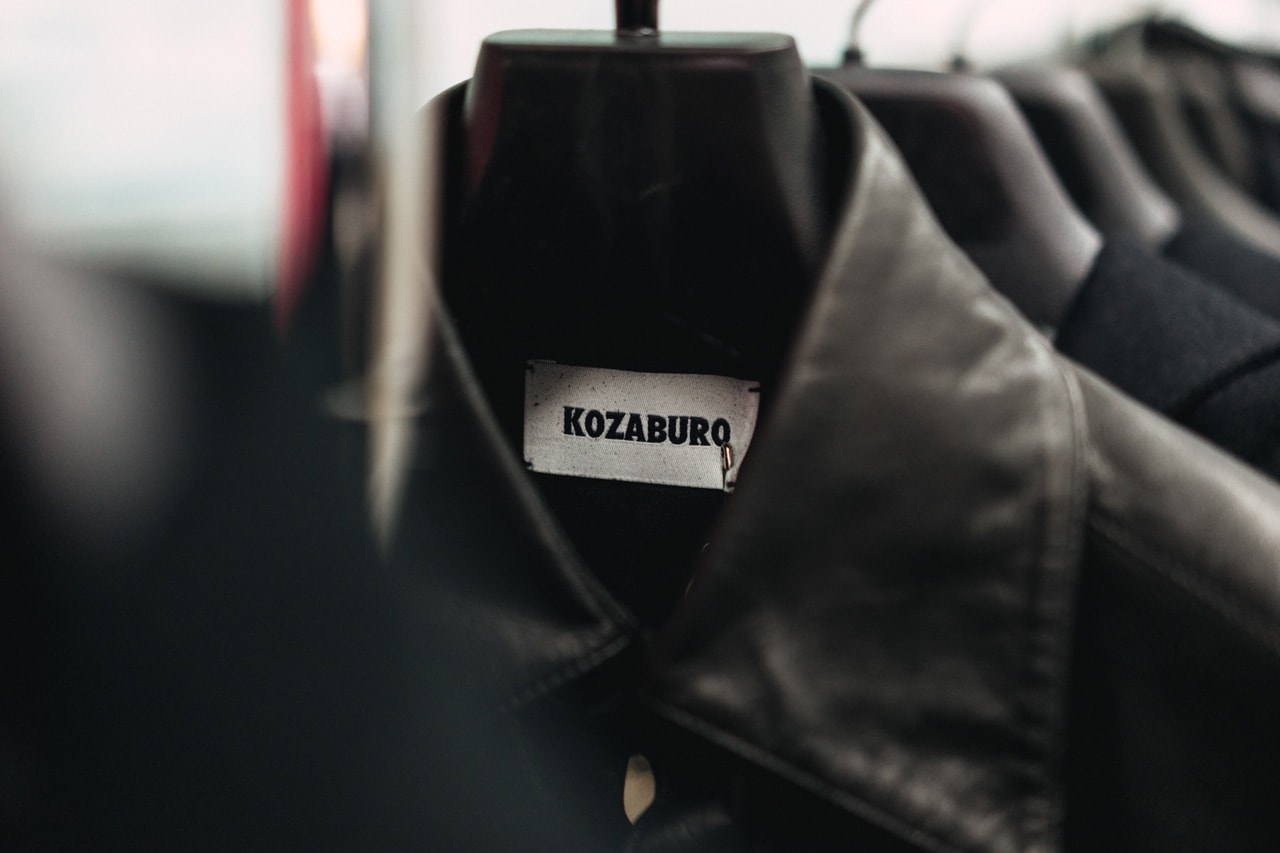 Kozaburo will host a sample sale in New York in partnership with OnCanal starting September 25. If you can't make it, head to stockists like SSENSE for a closer look at "Ghost Ranch."
Recently, Kozaburo debuted his Spring/Summer 2019 collection, shot in the garden of his Brooklyn-based studio.
Kozaburo Sample Sale
September 25-29
322A Canal Street
New York, NY 10013