Gucci Spring 2019 Was Rich With Kitsch
Alessandro Michele offered up all-over monograms and Dolly Parton prints.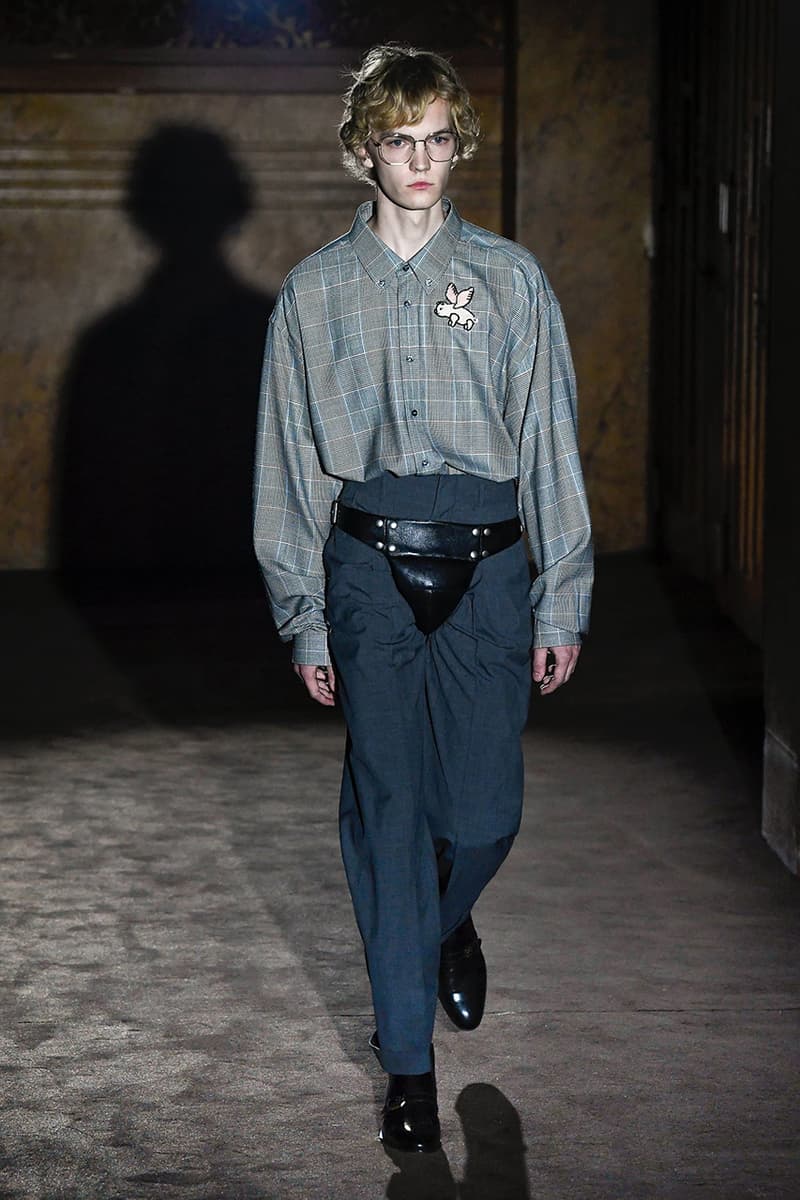 1 of 35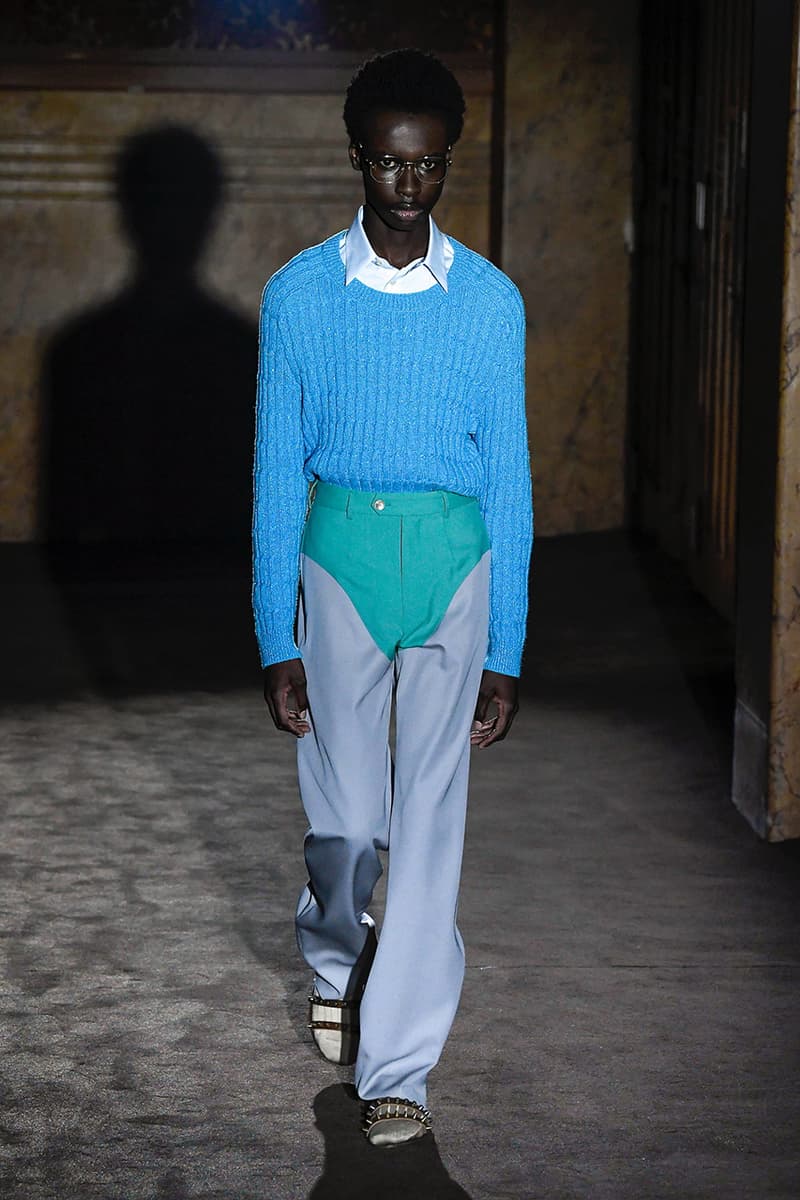 2 of 35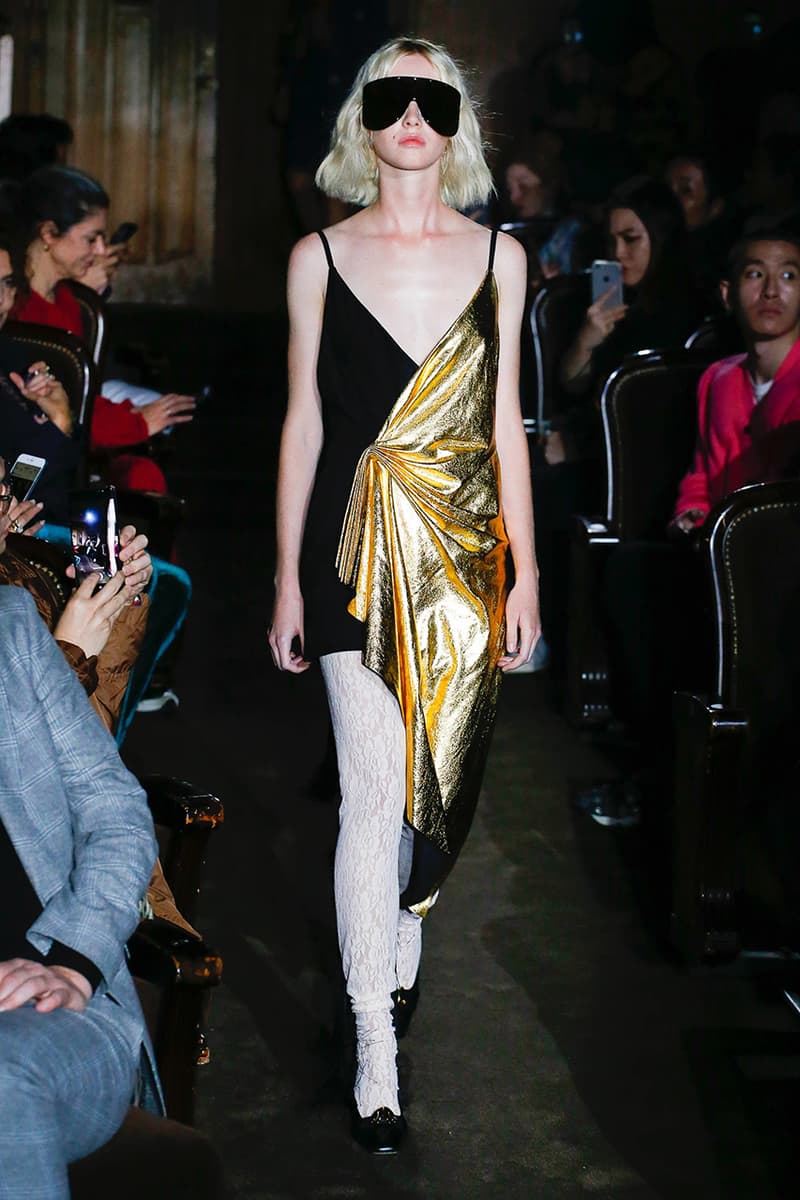 3 of 35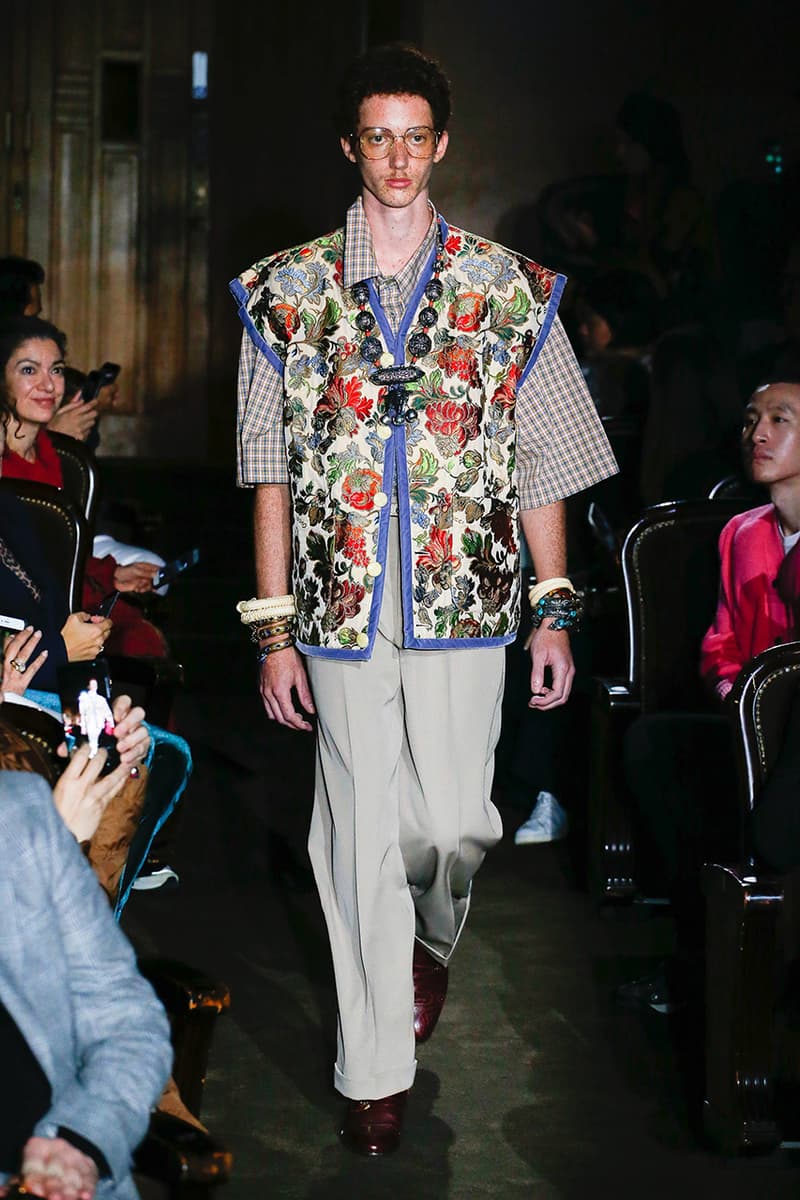 4 of 35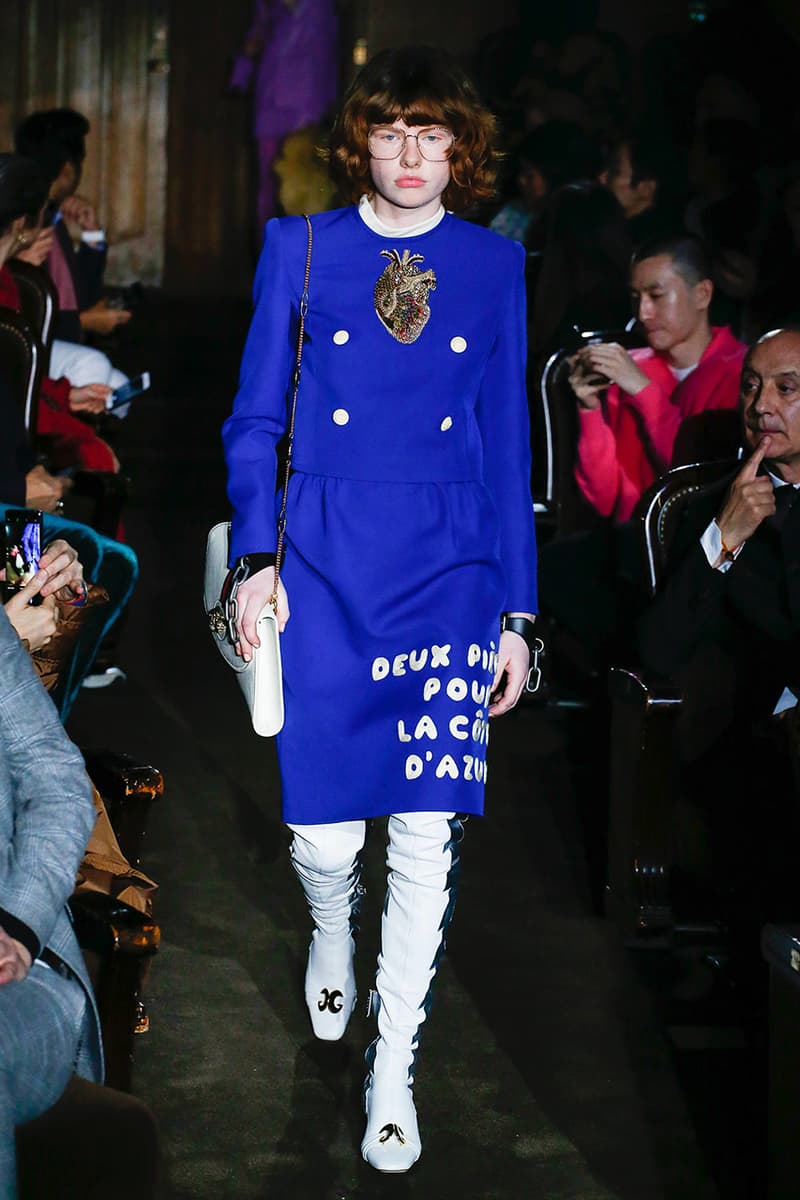 5 of 35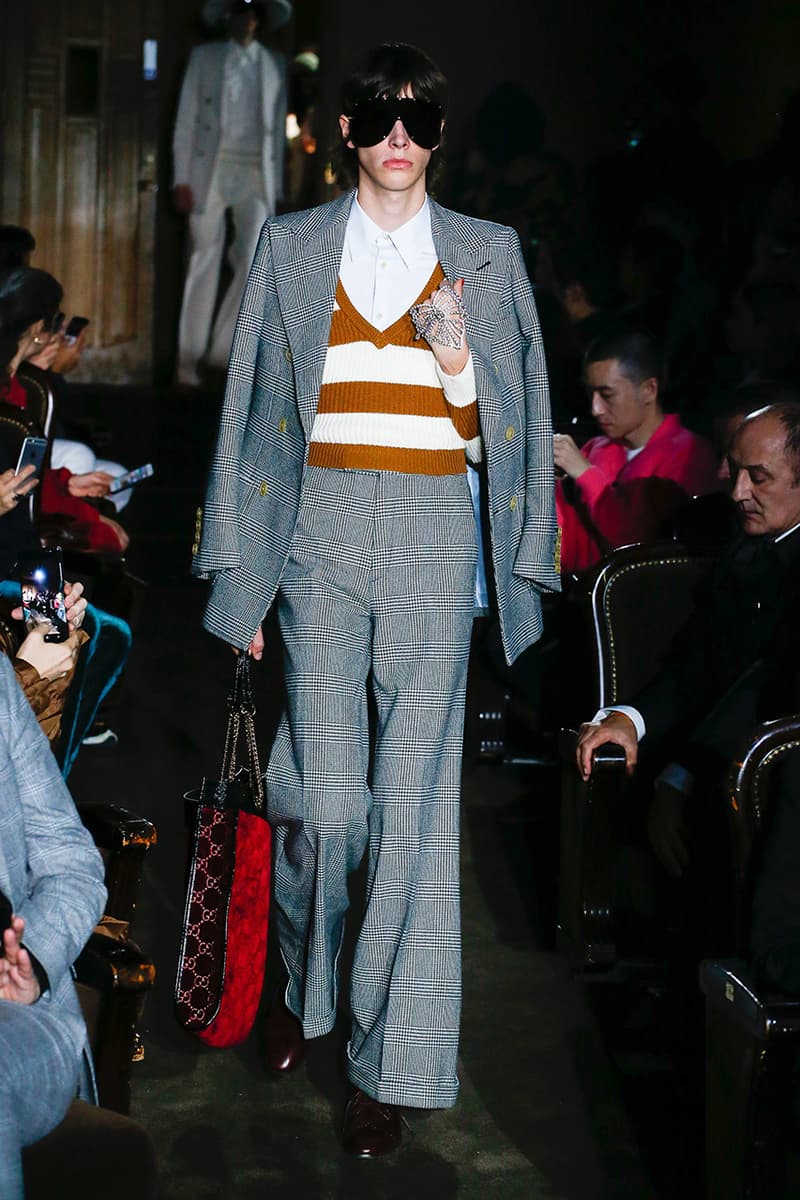 6 of 35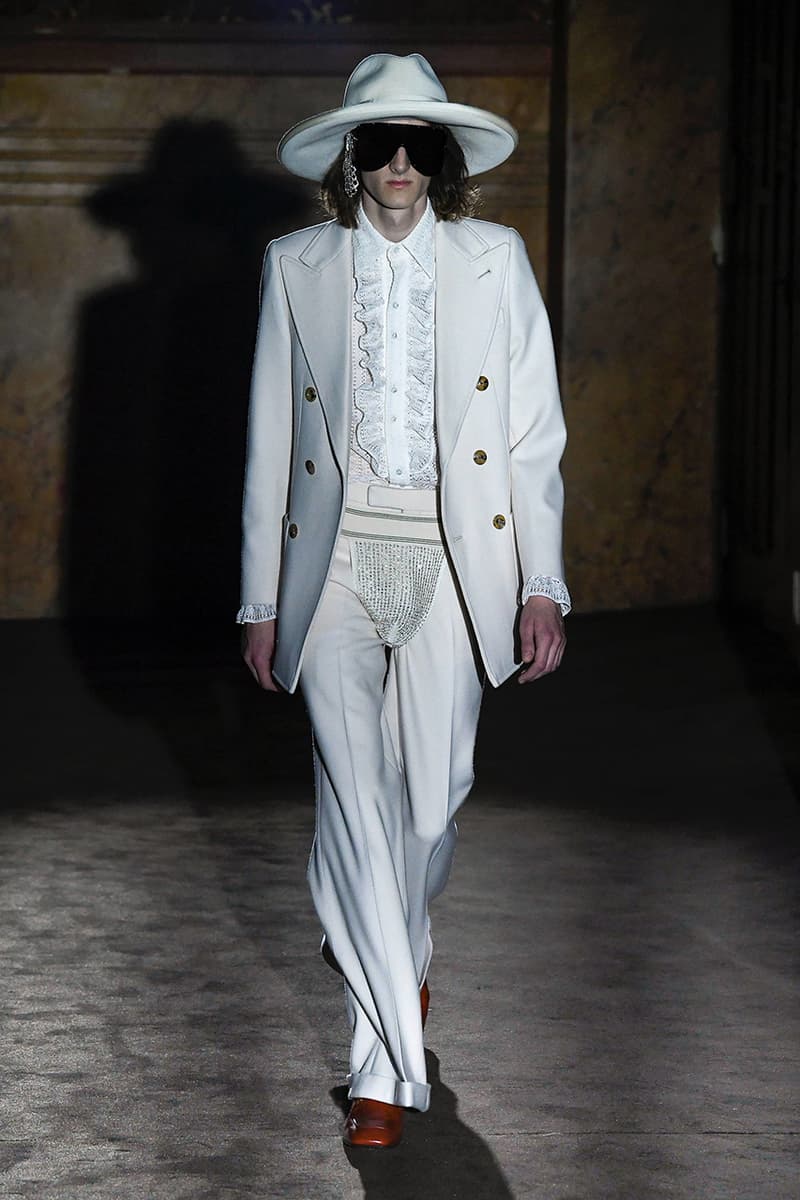 7 of 35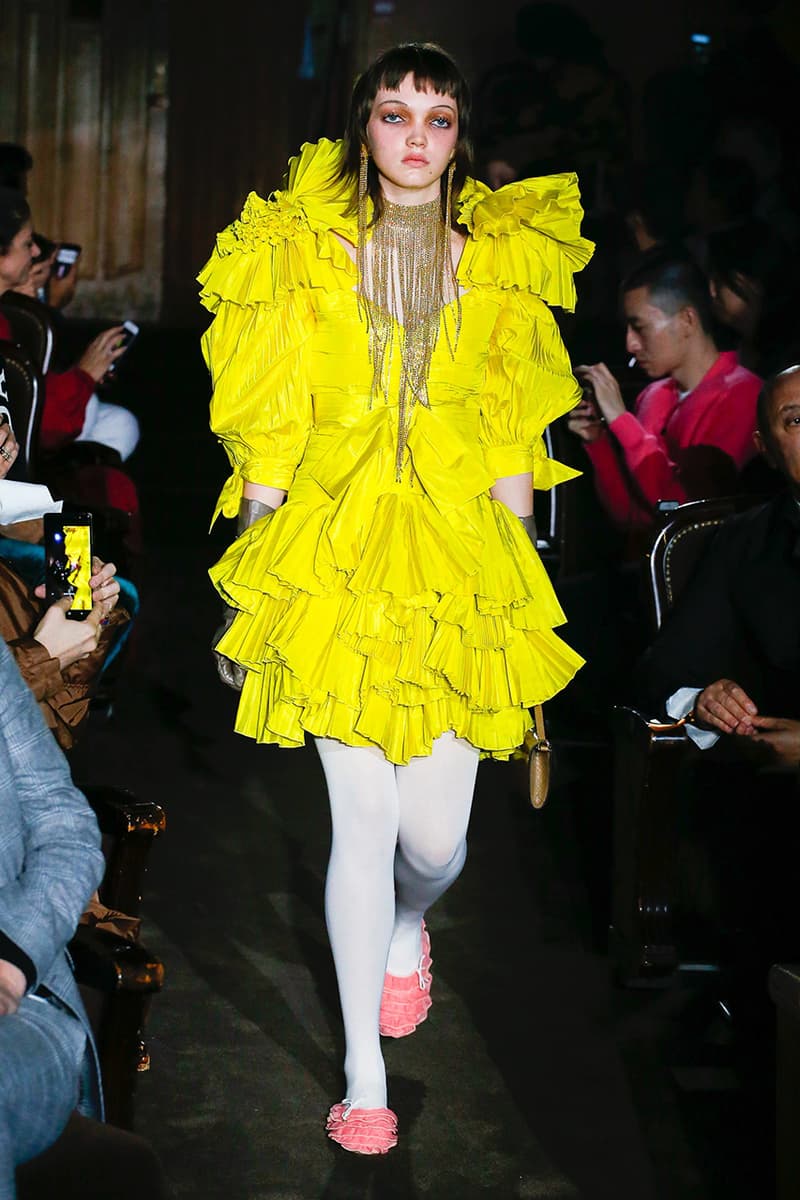 8 of 35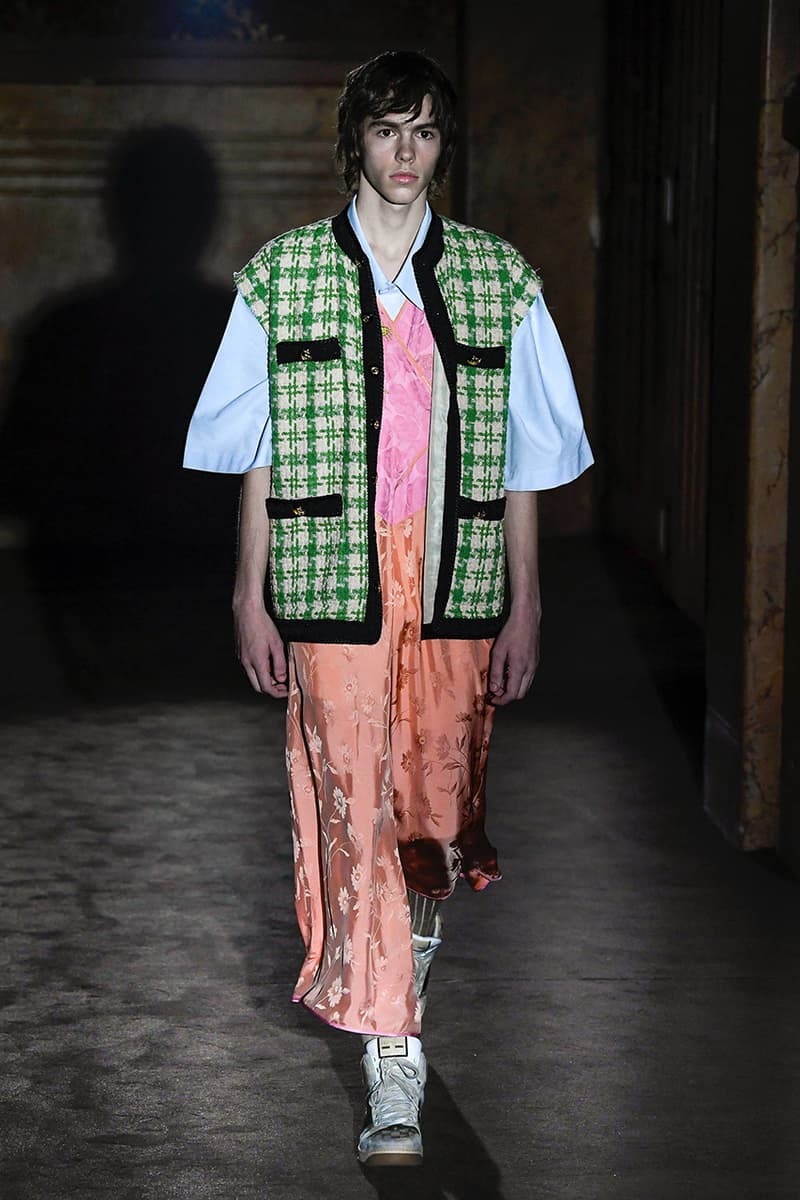 9 of 35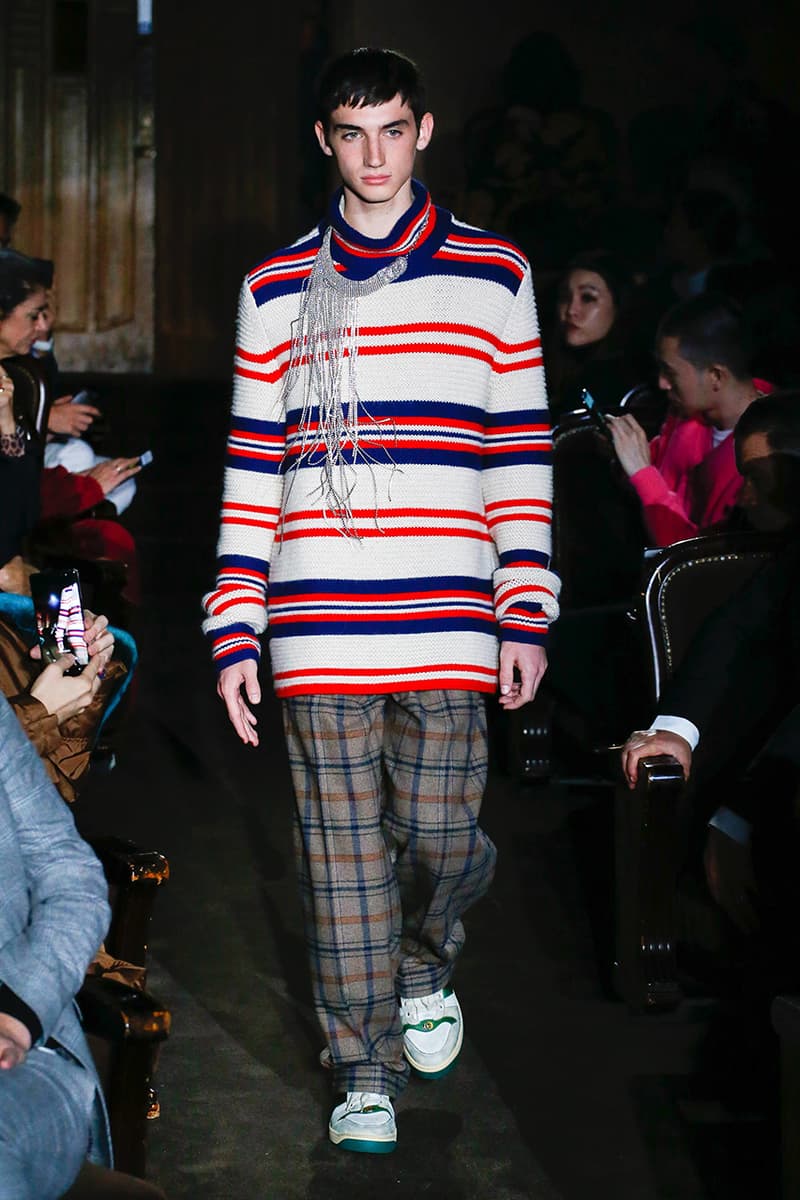 10 of 35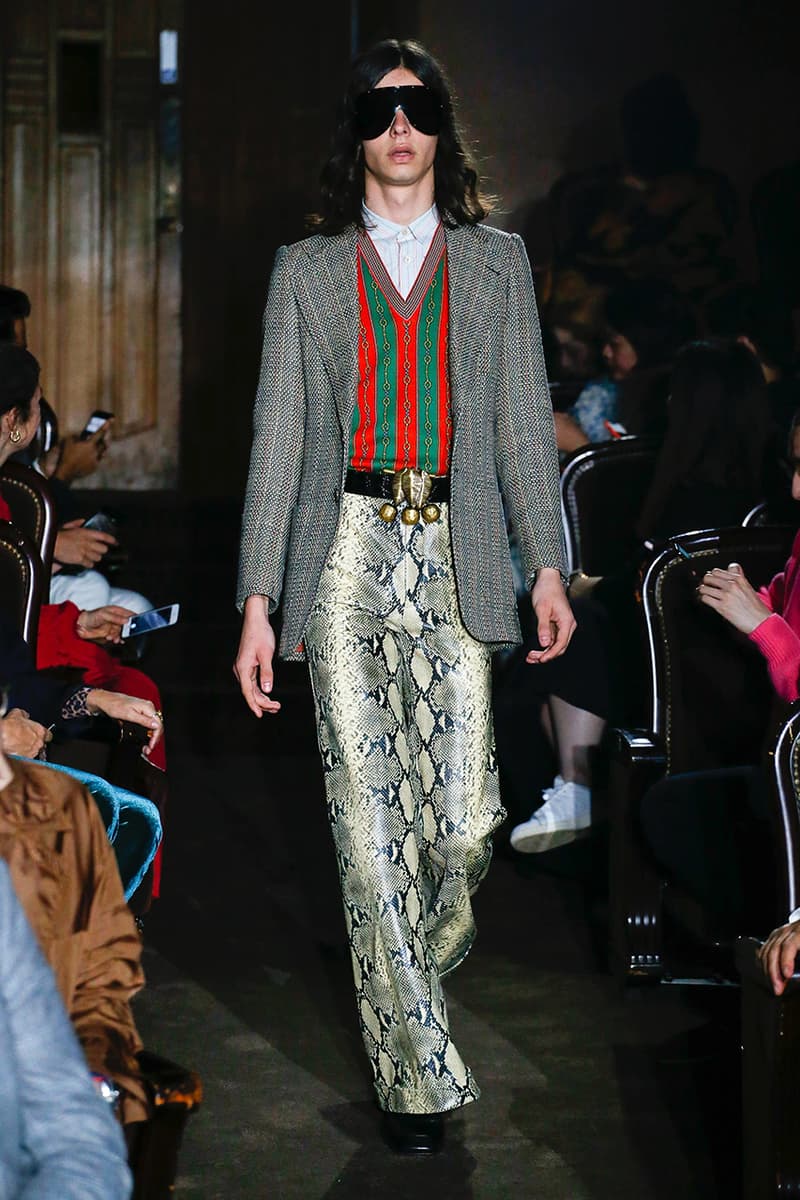 11 of 35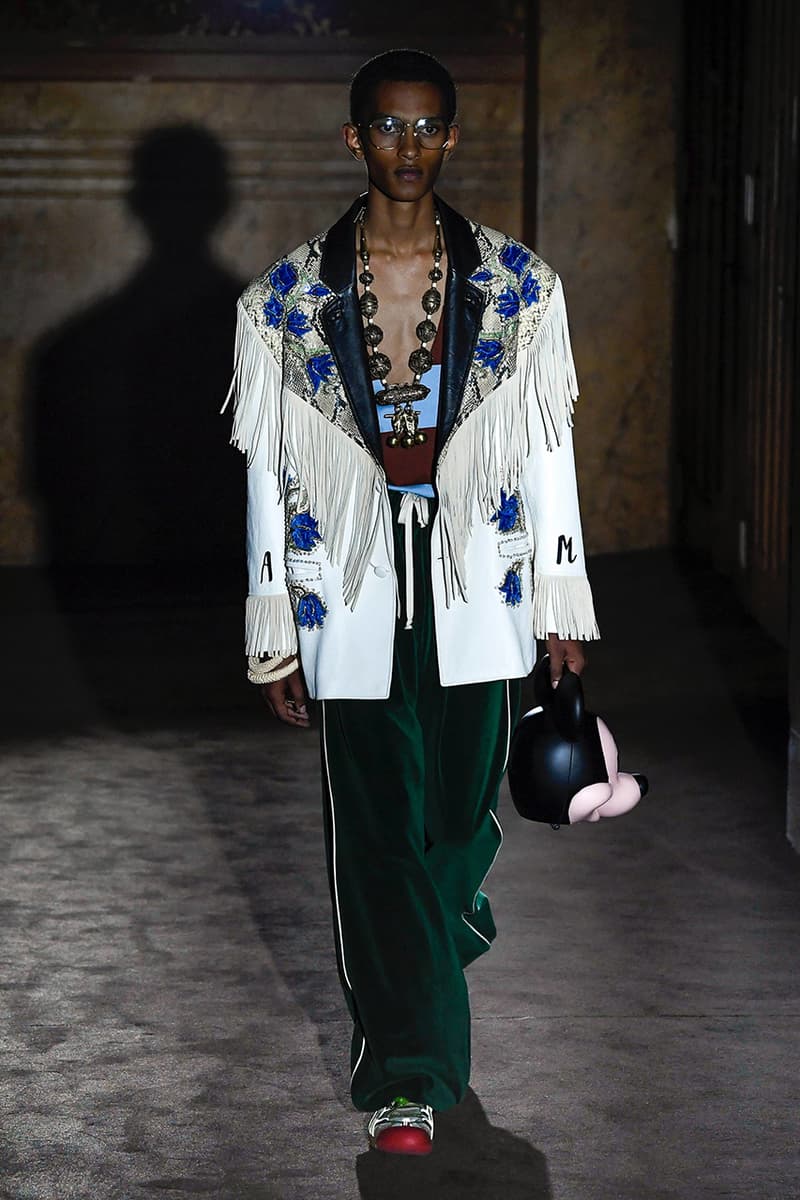 12 of 35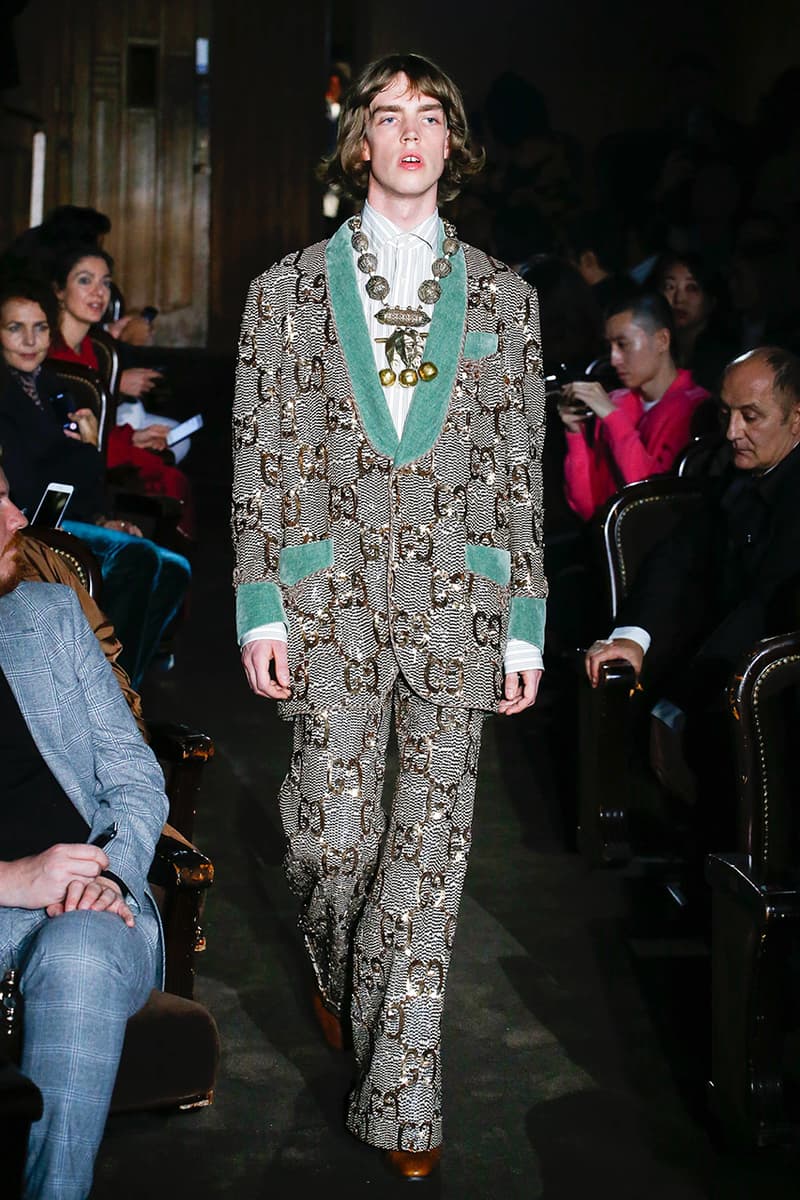 13 of 35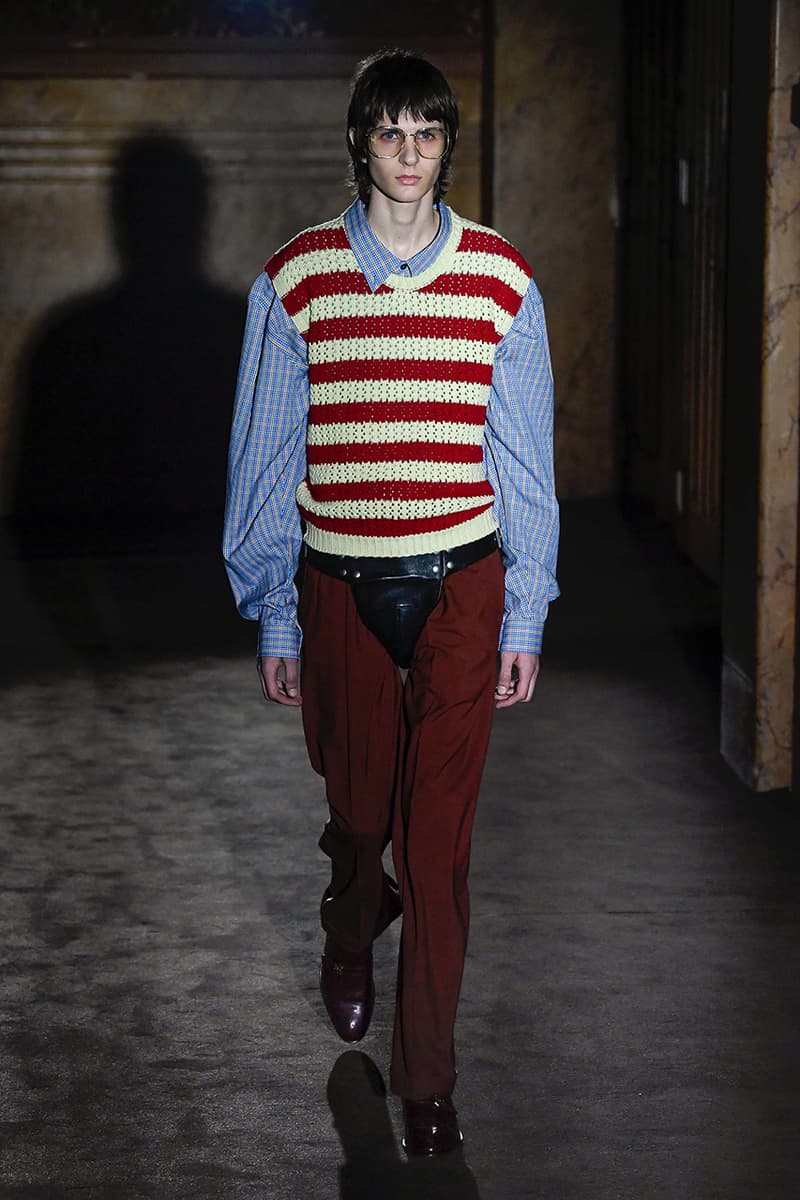 14 of 35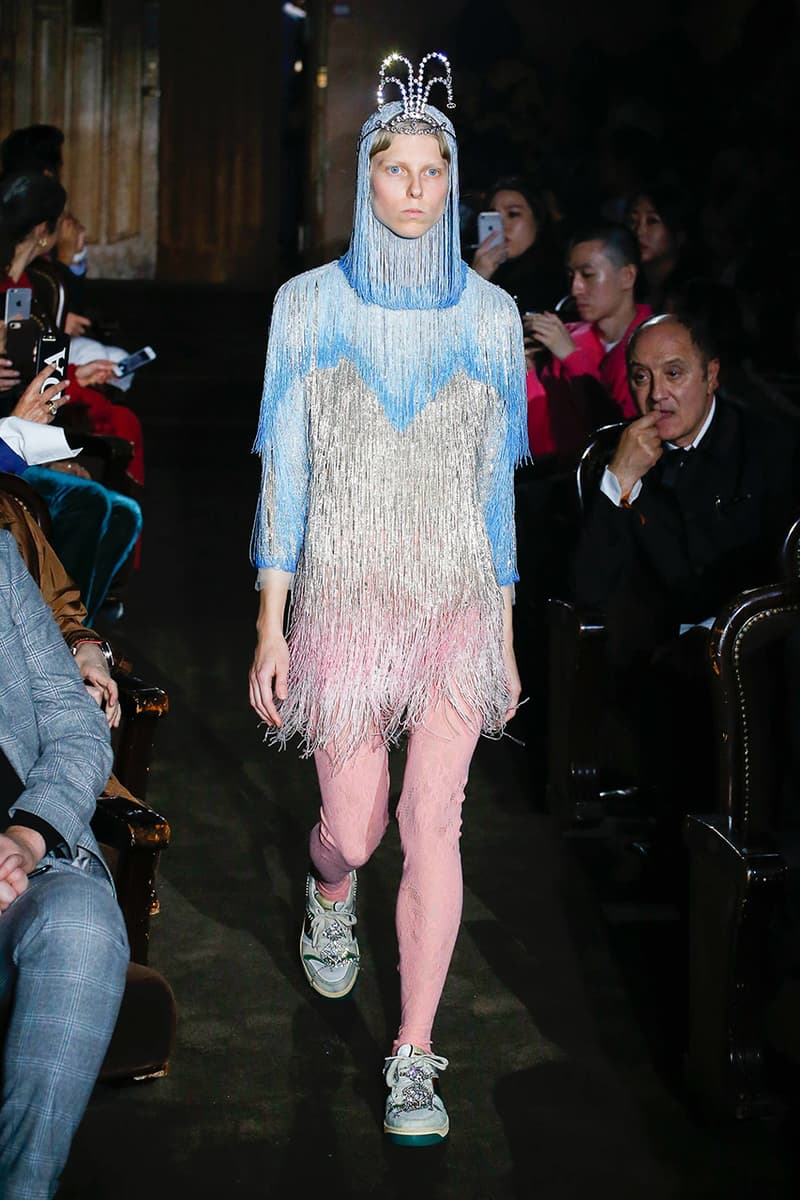 15 of 35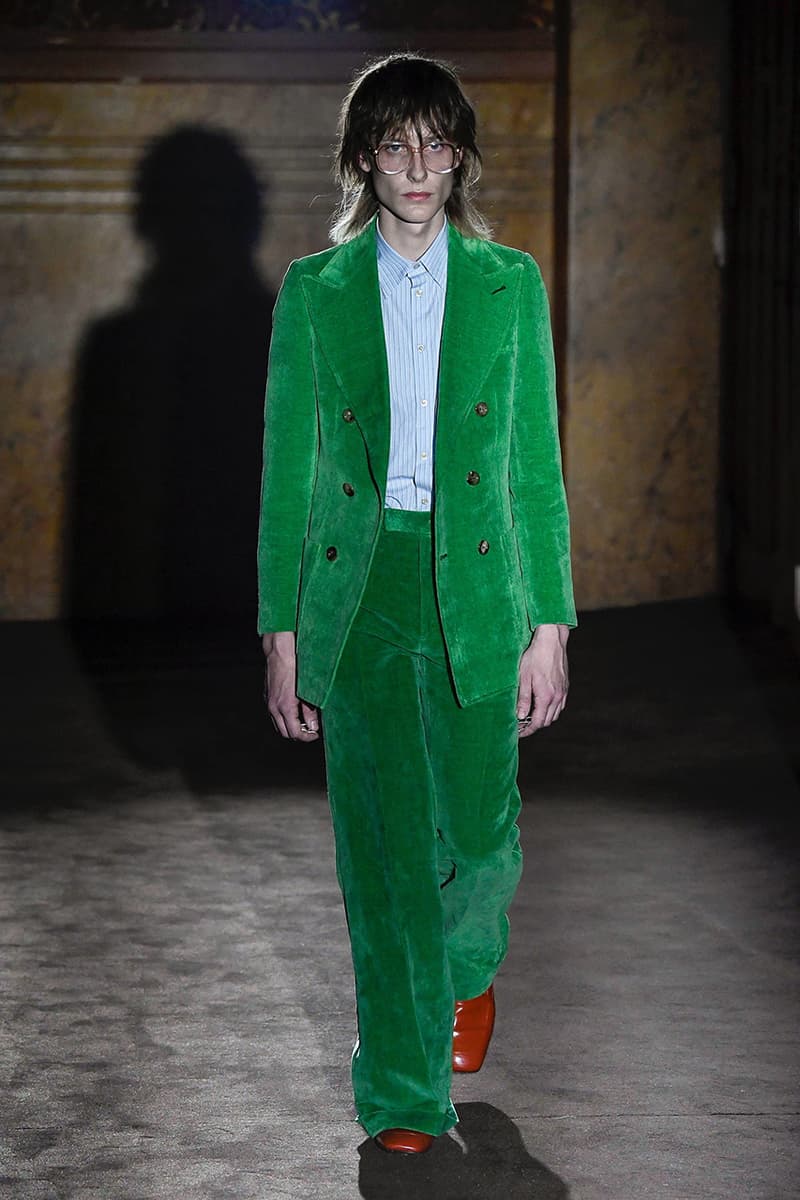 16 of 35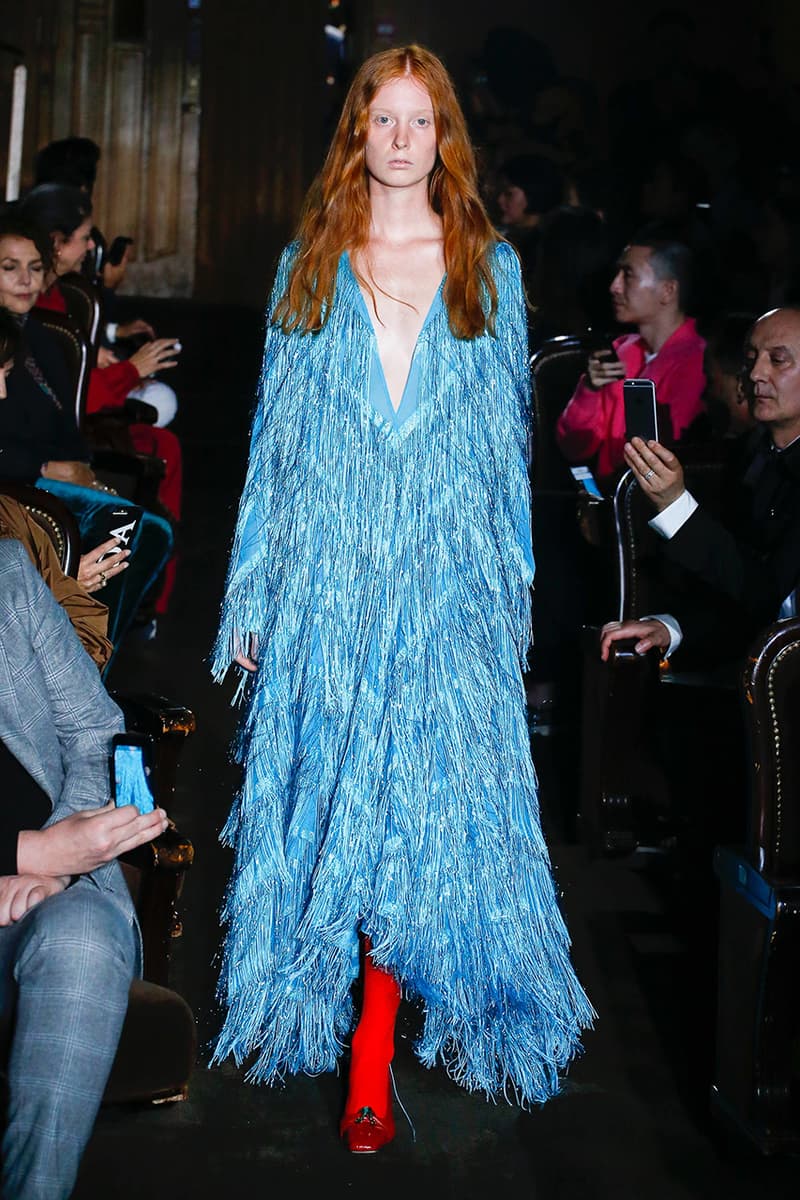 17 of 35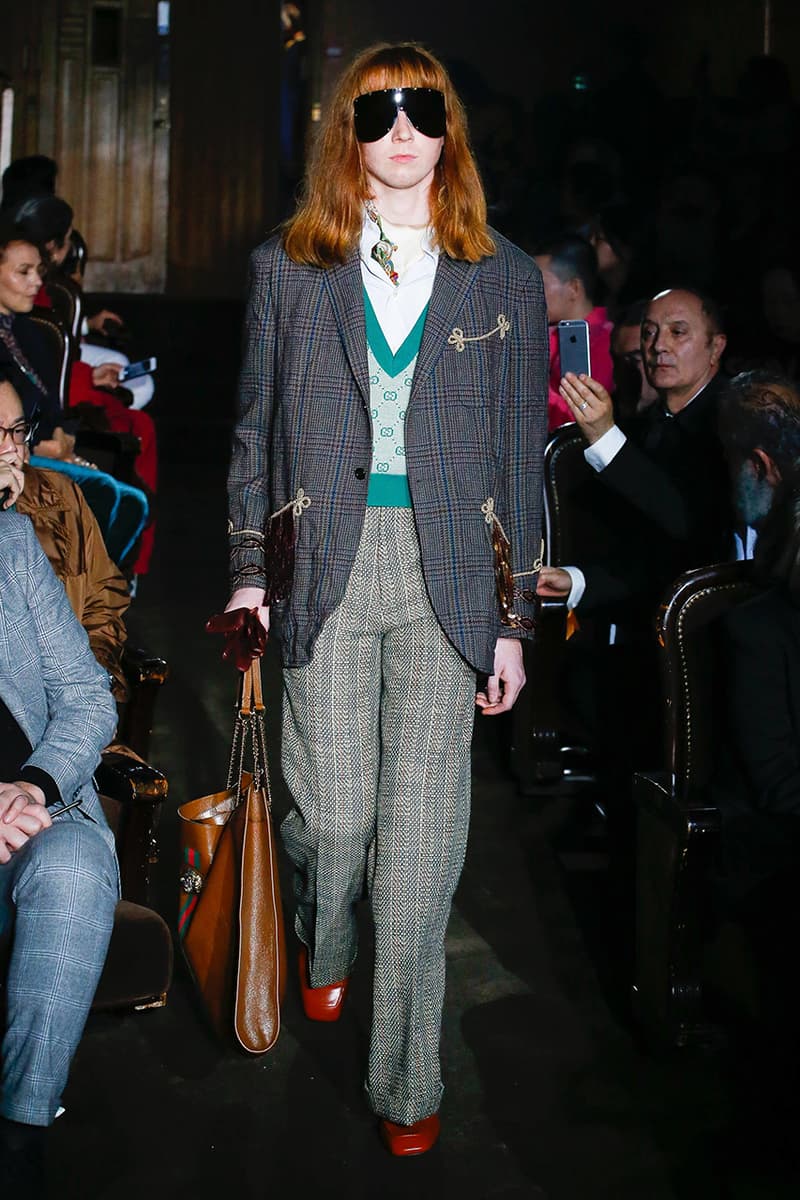 18 of 35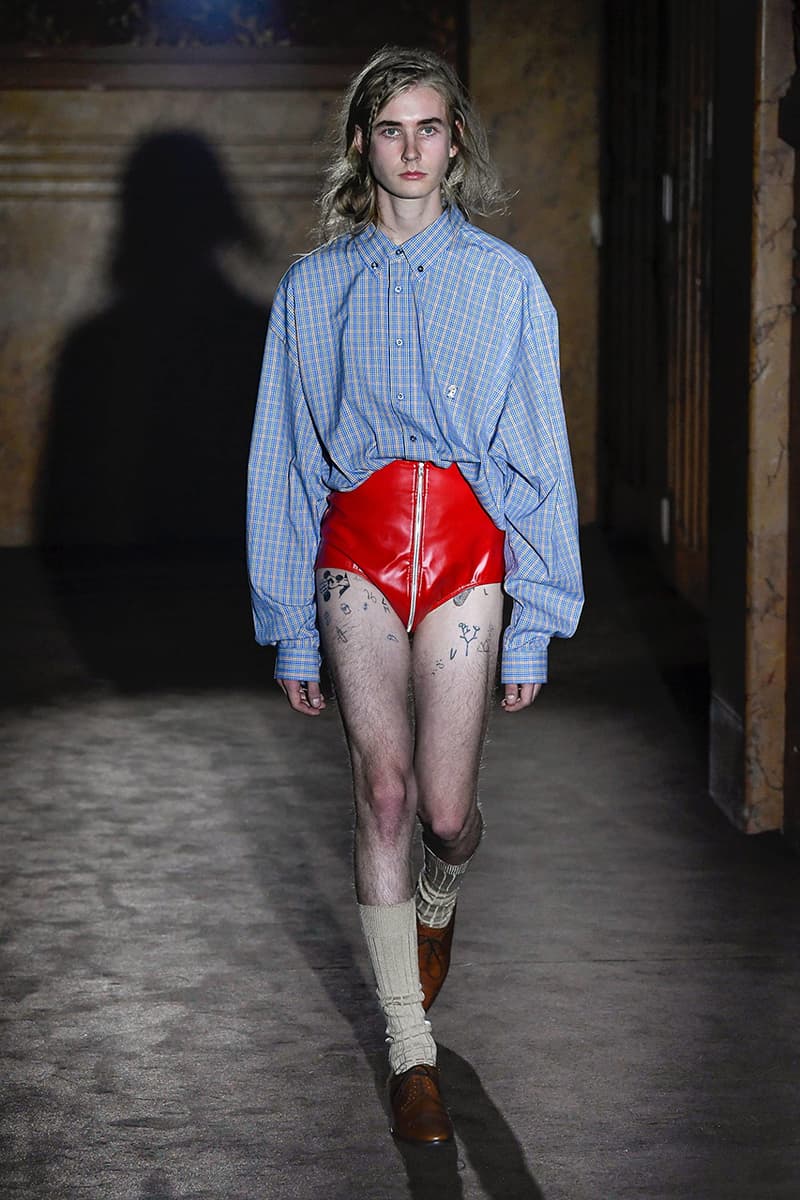 19 of 35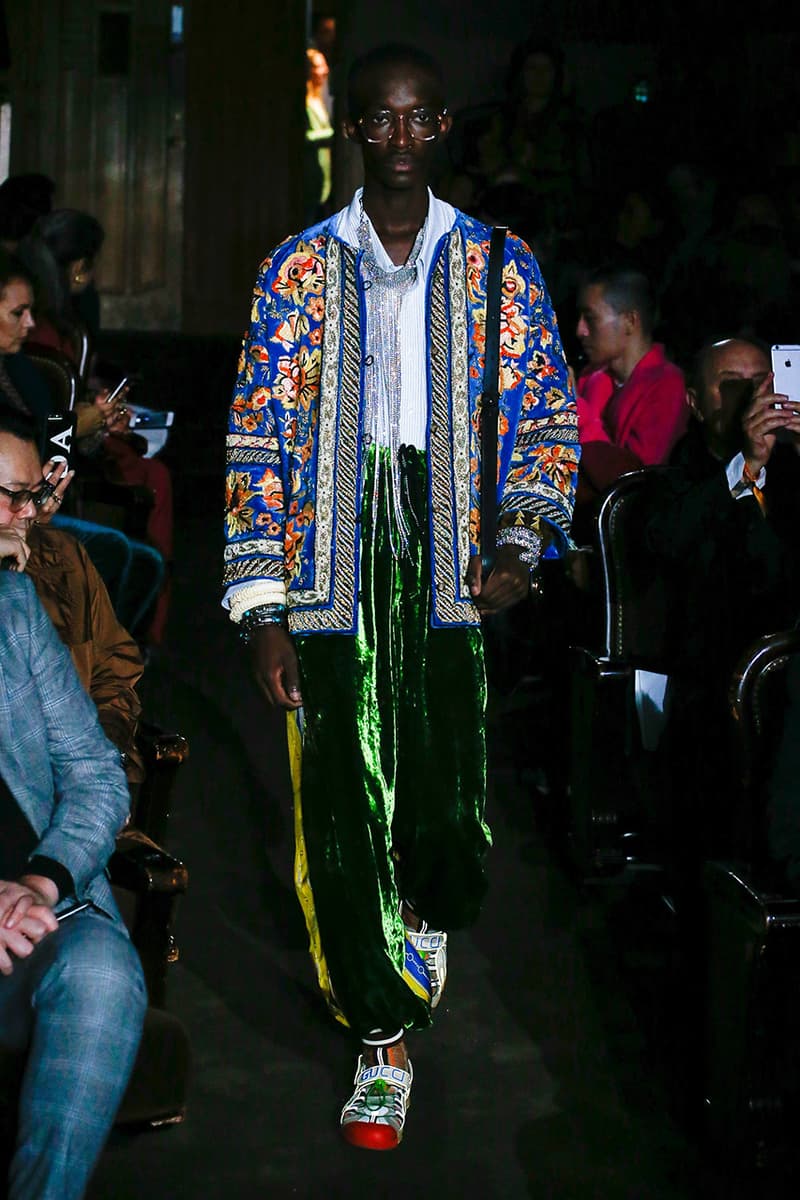 20 of 35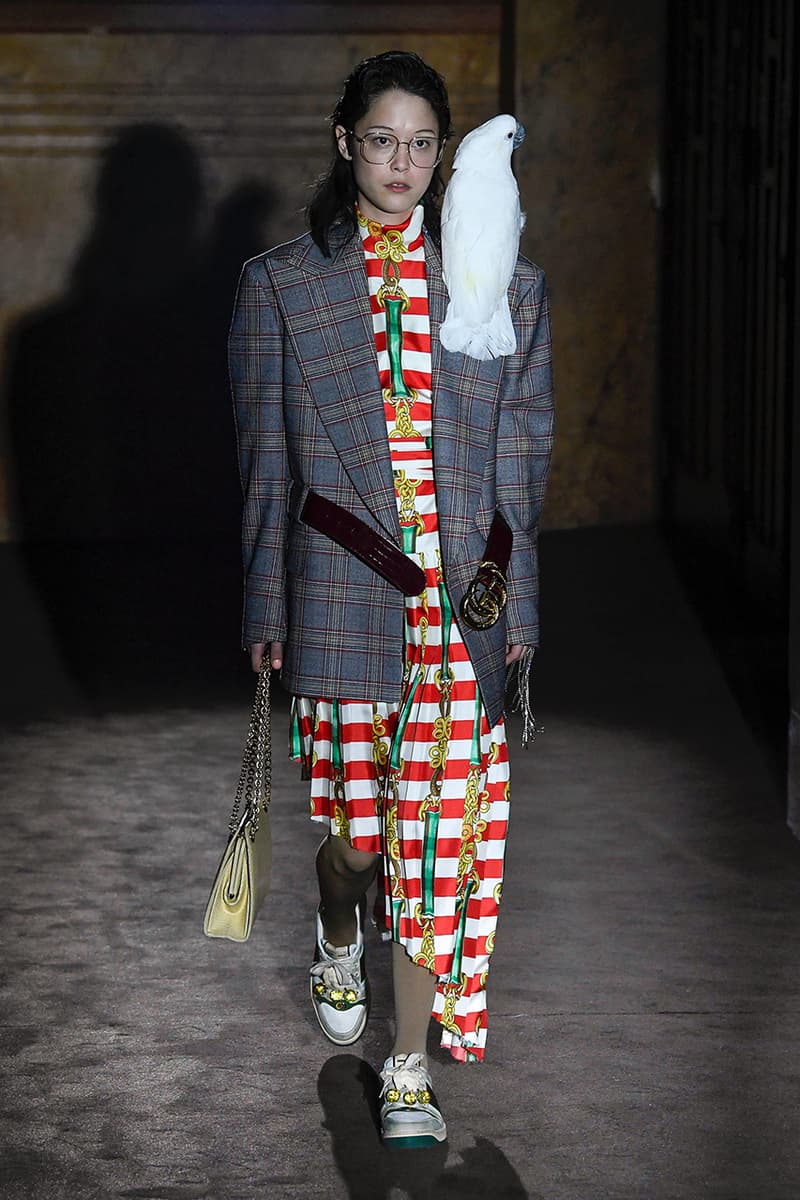 21 of 35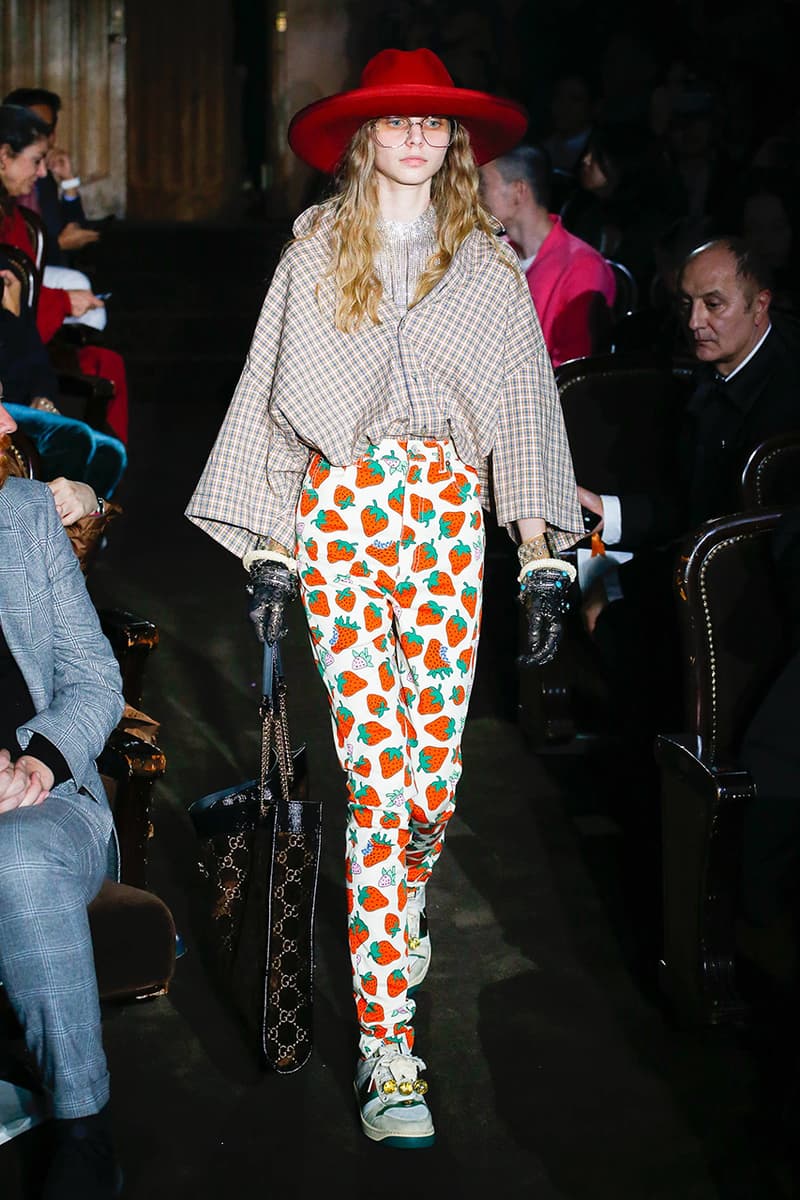 22 of 35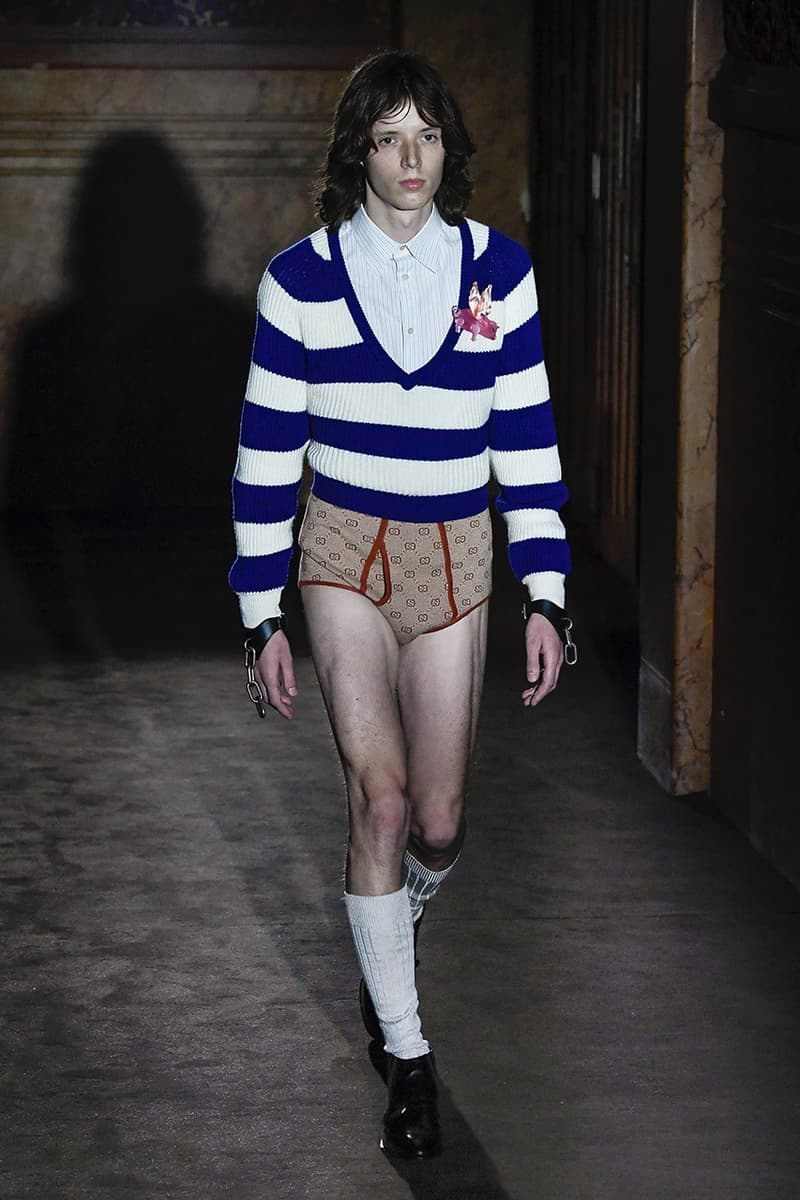 23 of 35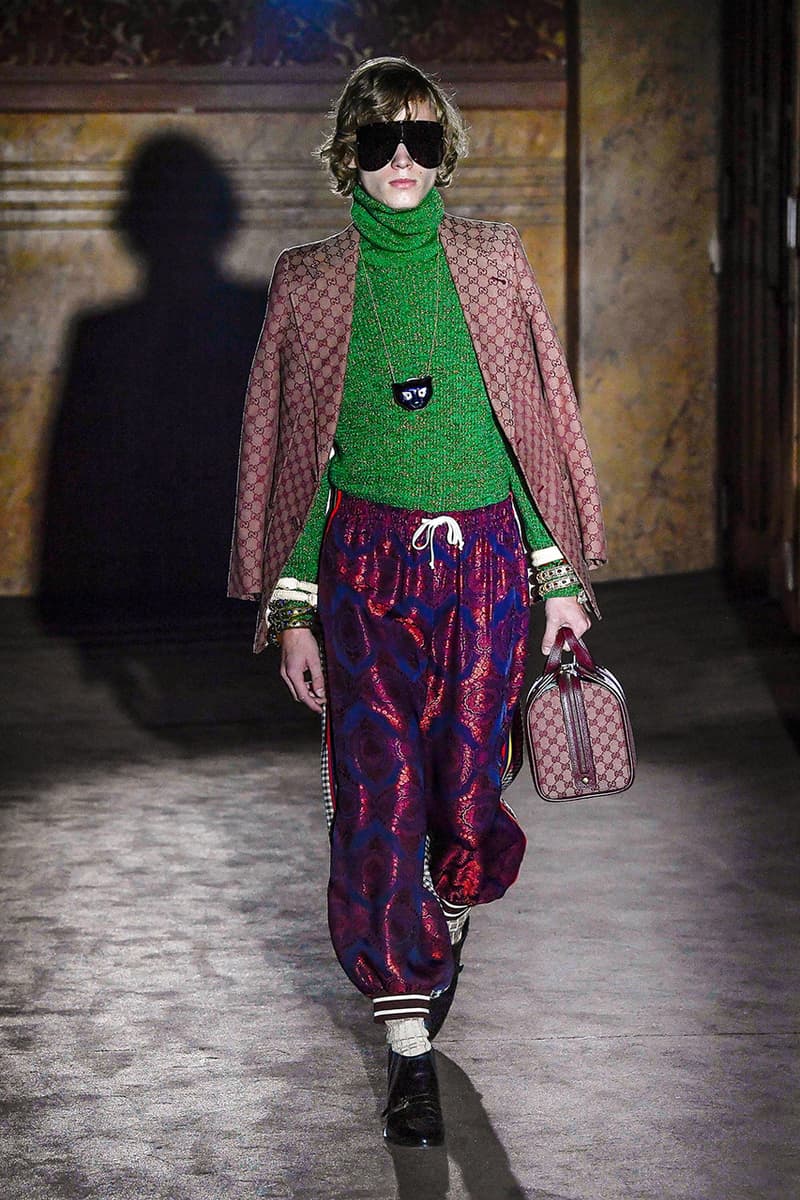 24 of 35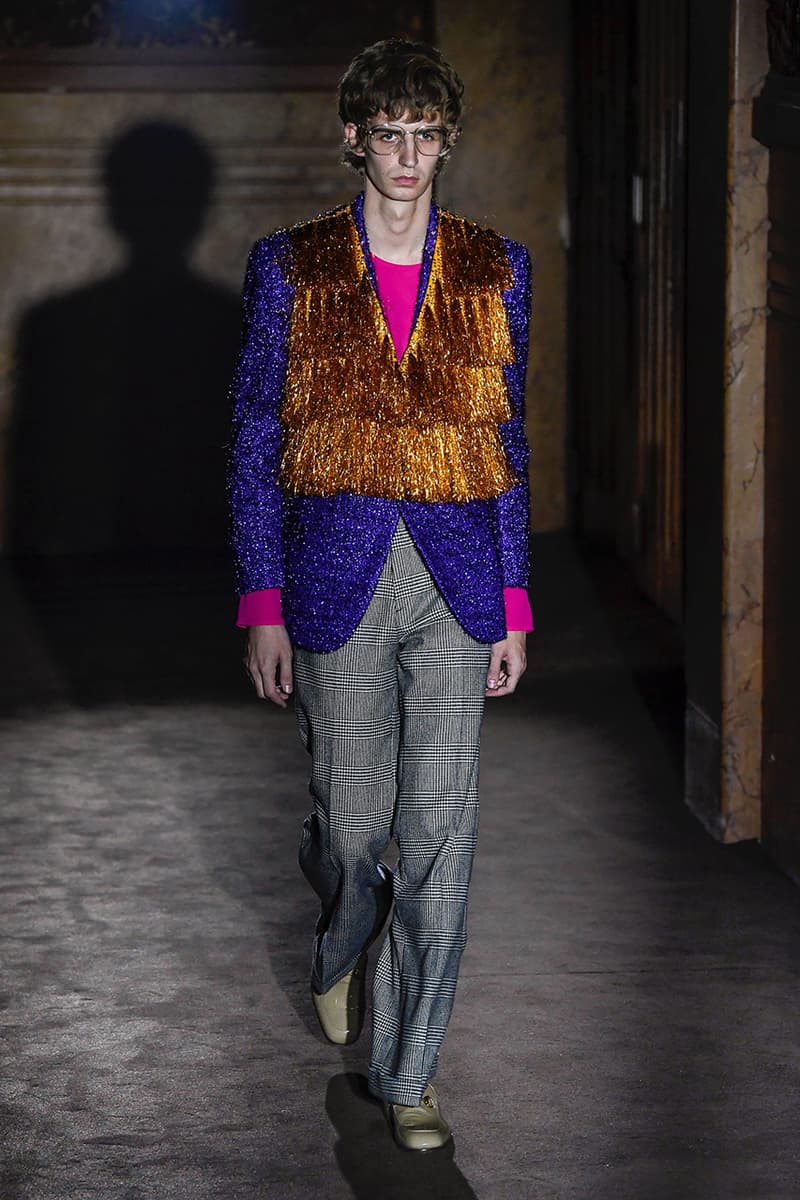 25 of 35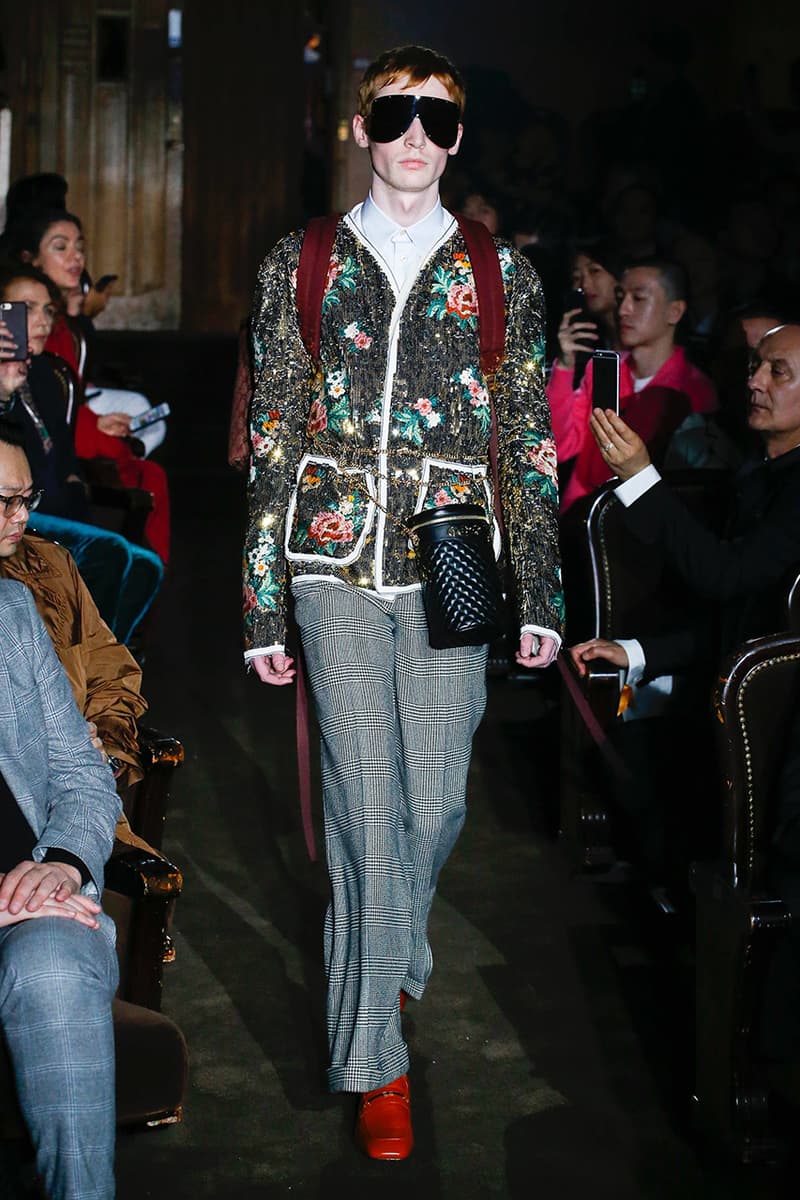 26 of 35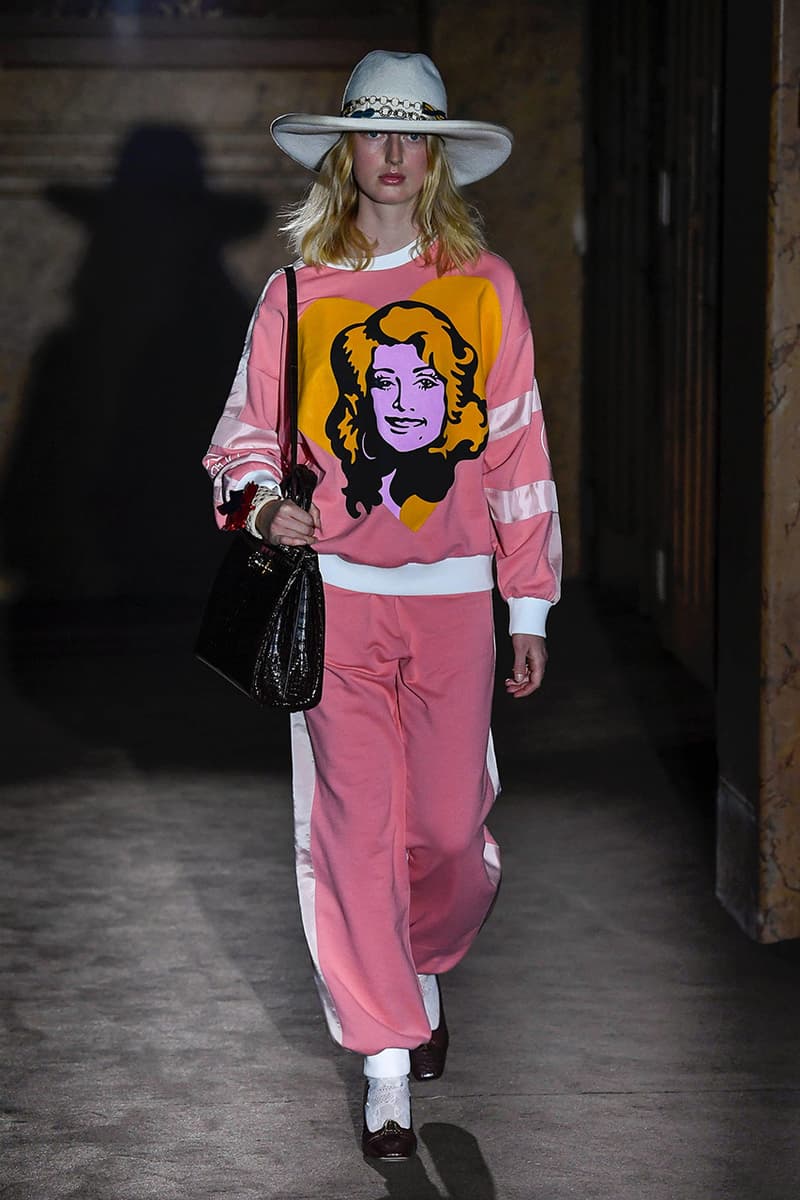 27 of 35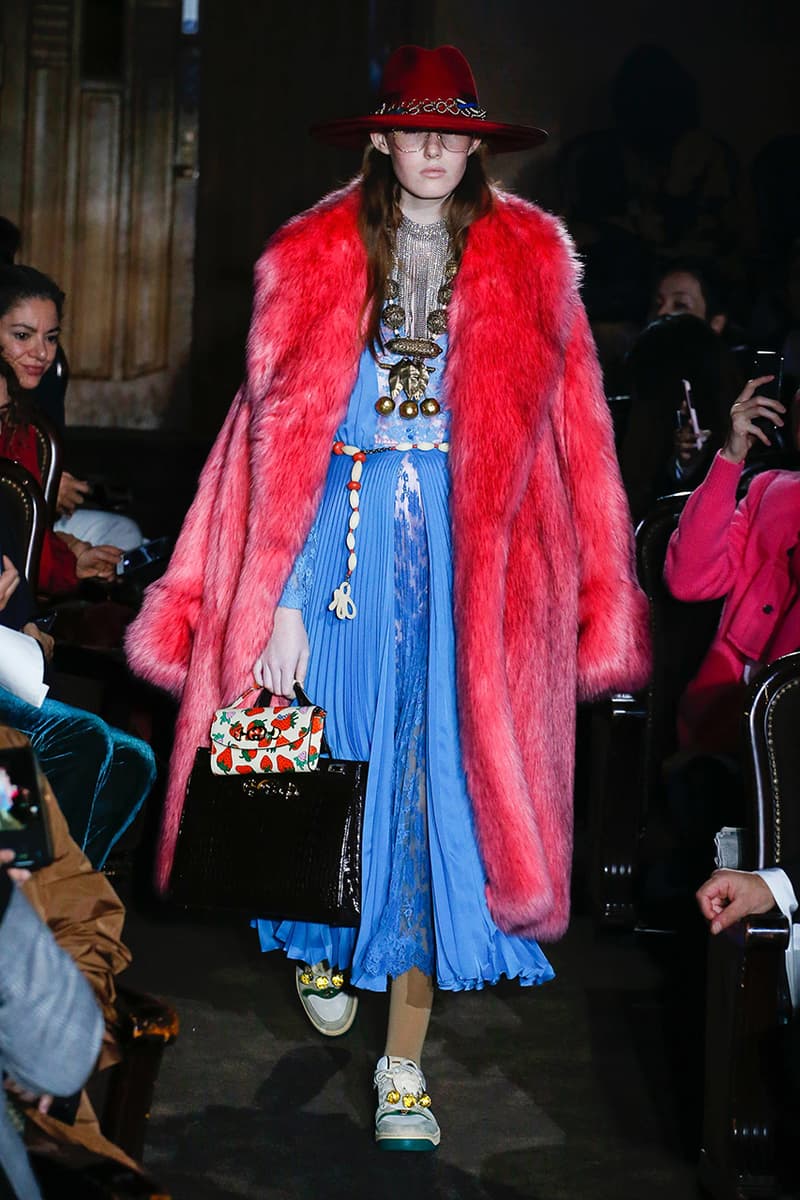 28 of 35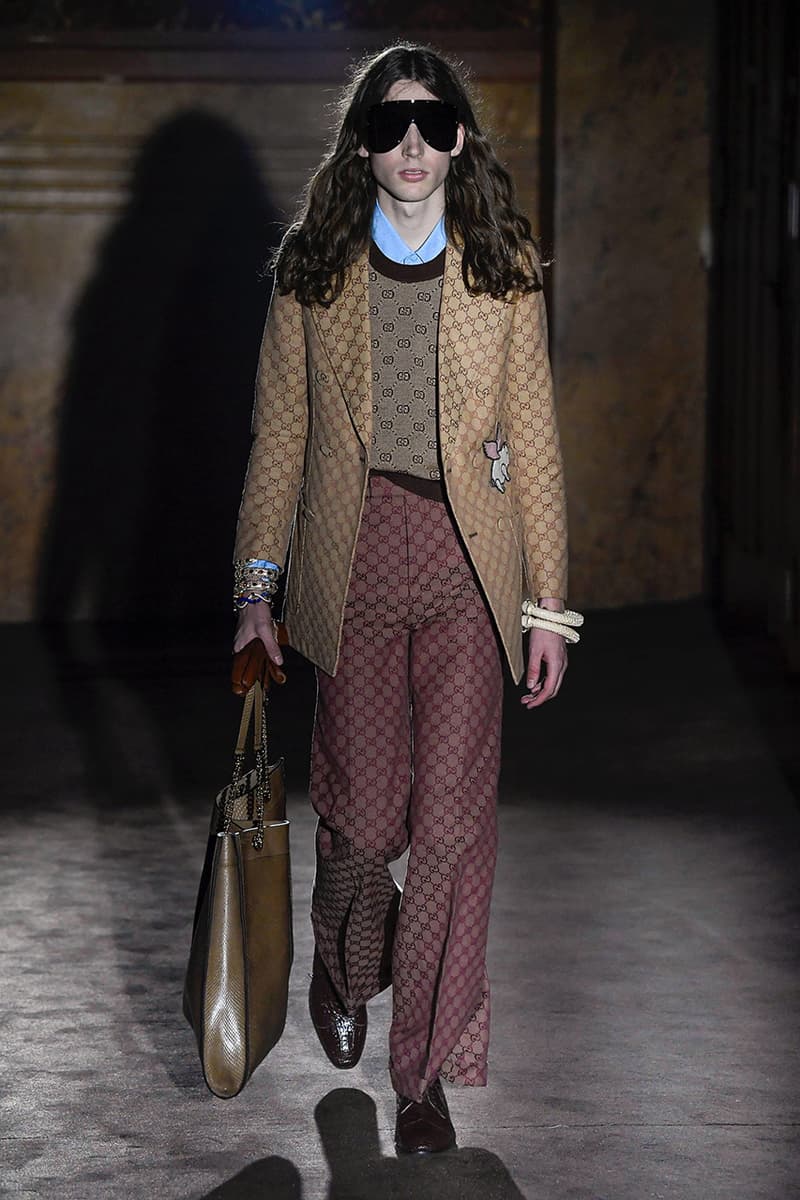 29 of 35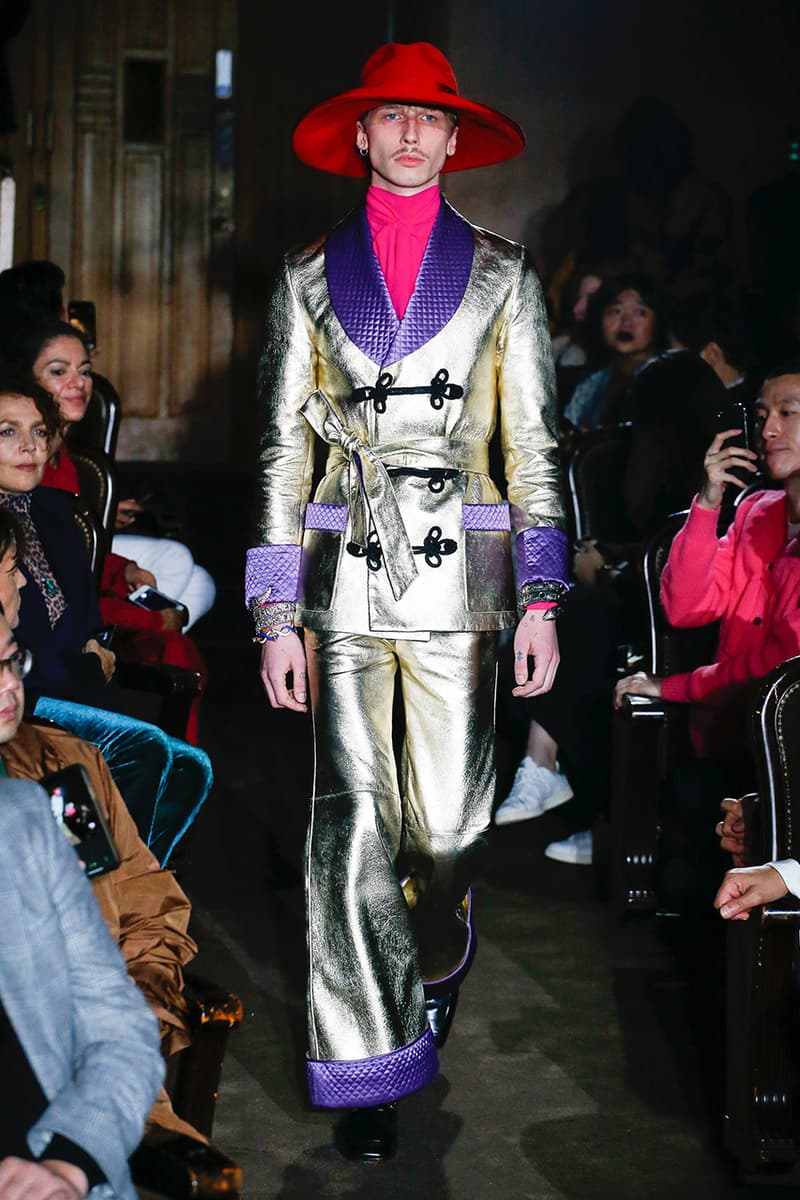 30 of 35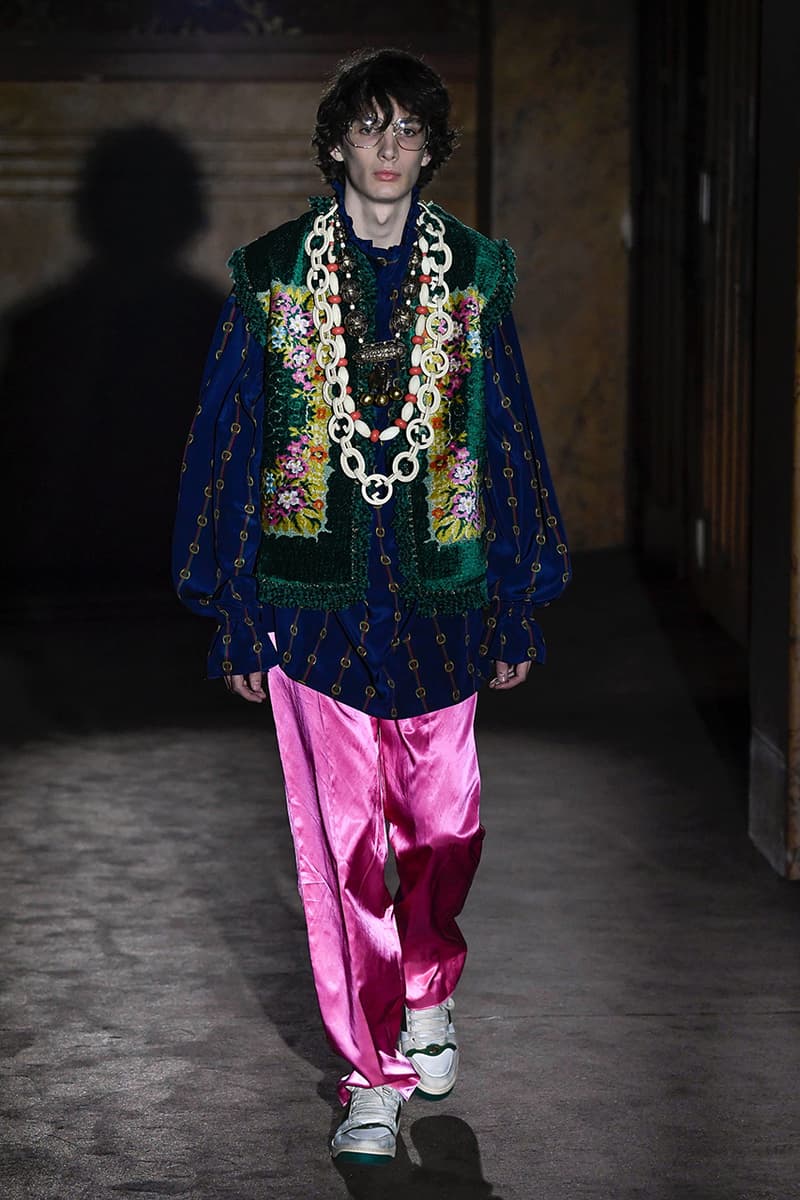 31 of 35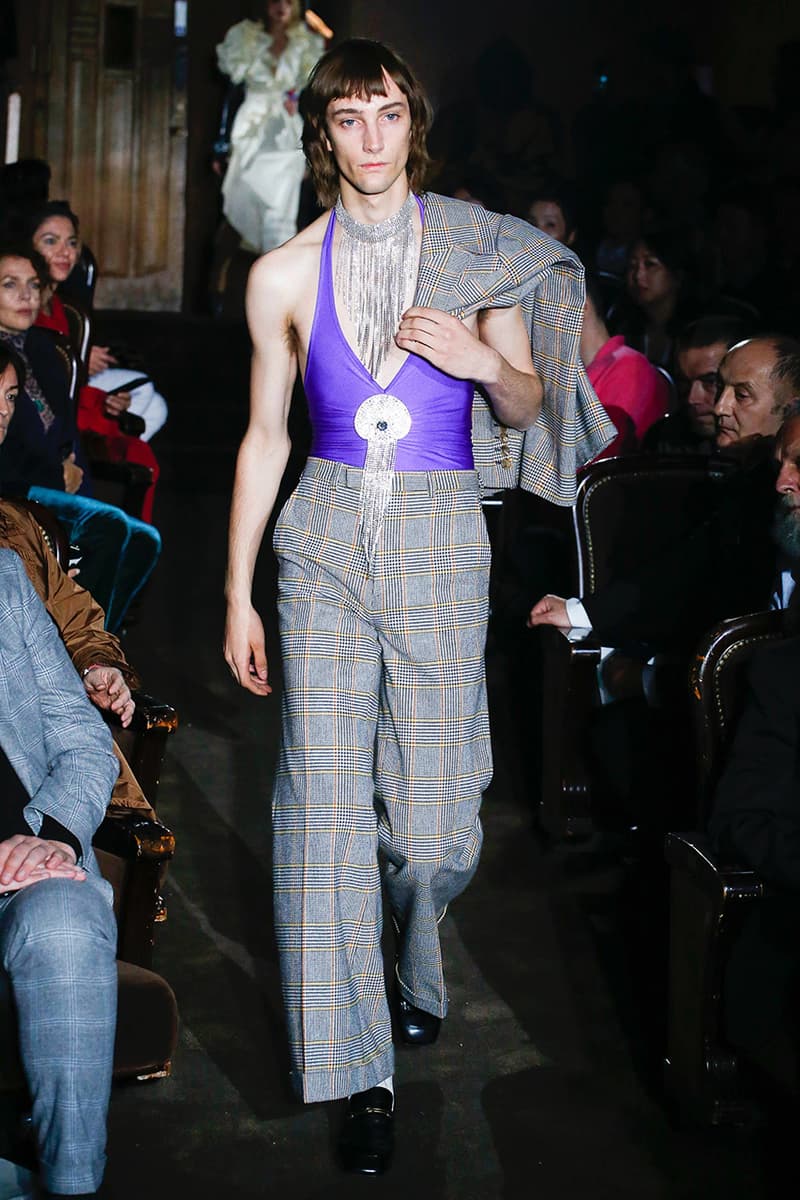 32 of 35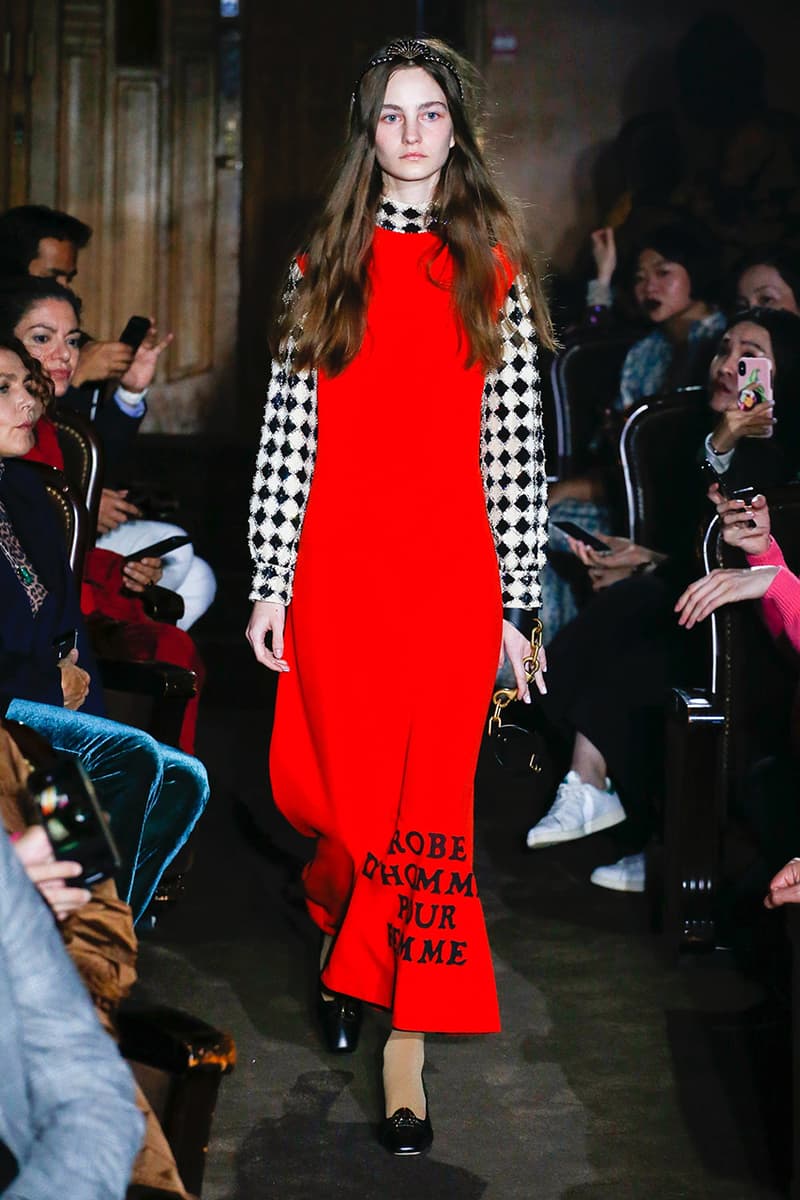 33 of 35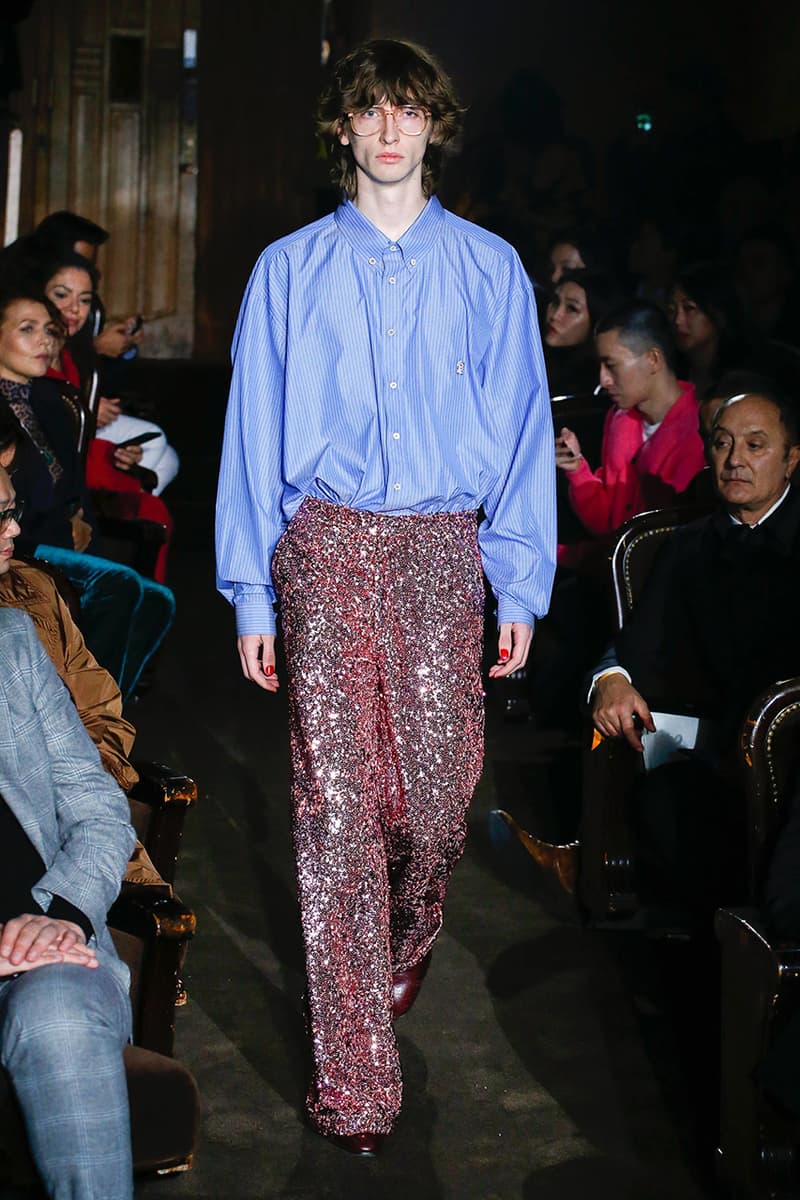 34 of 35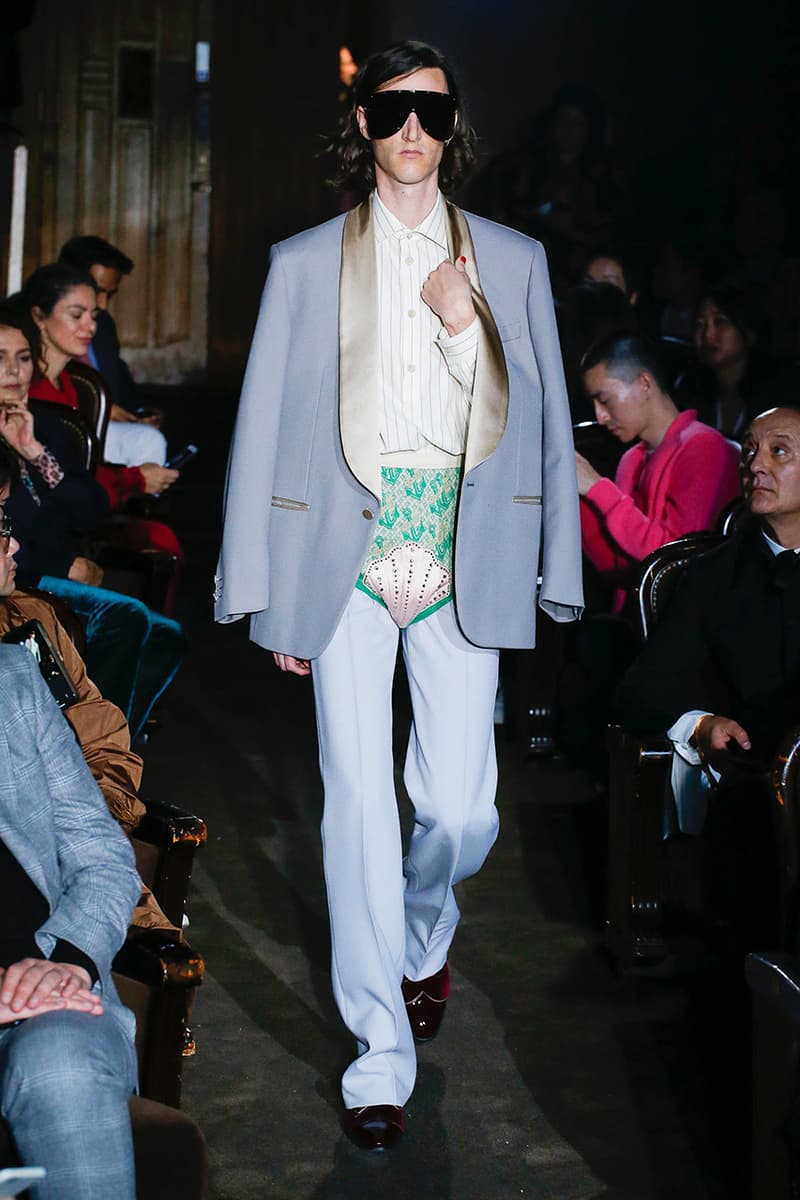 35 of 35
Gucci's Ready-to-Wear Spring/Summer 2019 collection was, like Resort 2019, another collection of opulent, '70s-inspired wearables. The house's taste for over-the-top presentations remained intact, as the runway took over Paris' famed Le Palace, a Grace Jones-approved club-cum-theater.
Following the premiere of an oddball arthouse film, projected on the theater walls, models began to snake through the narrow aisles. Flowing double-breasted suits gave way to ruffled yellow dresses and opulent floral cardigans, later overshadowed by monogram-printed underwear (worn without pants, of course). Even the less-lavish designs were undercut with bold flourishes, like a trim black dress embellished with lace leggings and a draping gold appliqué, topped off with enormous, face-enshrouding sunglasses. Unrelenting bursts of color came from pink sashes, pea-green suits, sequined blazers and strawberry-printed pants, furthering Gucci's signature off-kilter styling.
Surprising accessories were kept to a minimum; there wasn't any dragons, although a live cockatoo was placed on one model's shoulder. Bags varied from leather totes and fur-trimmed carry-alls to several shaped like Mickey Mouse's head, one of the season's prime pop culture touches. Elsewhere, Dolly Parton was airbrushed on the rear of a cut-off denim jacket and printed on a pink sweatsuit, tying in with Western nods like cowboy hats and flared trousers. Parton wasn't the only woman of honor at the show, however; legendary French-British actress and singer Jane Birkin made a sudden appearance, rising from her seat for a performance that lasted less than two minutes, before giving the spotlight back to the clothes.
Watch the indulgent collection in action below.
Recently, Gucci alluded to Noah's Ark for its "Gucci Gothic" campaign.