Kanye West Announces 'YEEZUS 2' Release Date
Adam Wolpert confirms the followup album.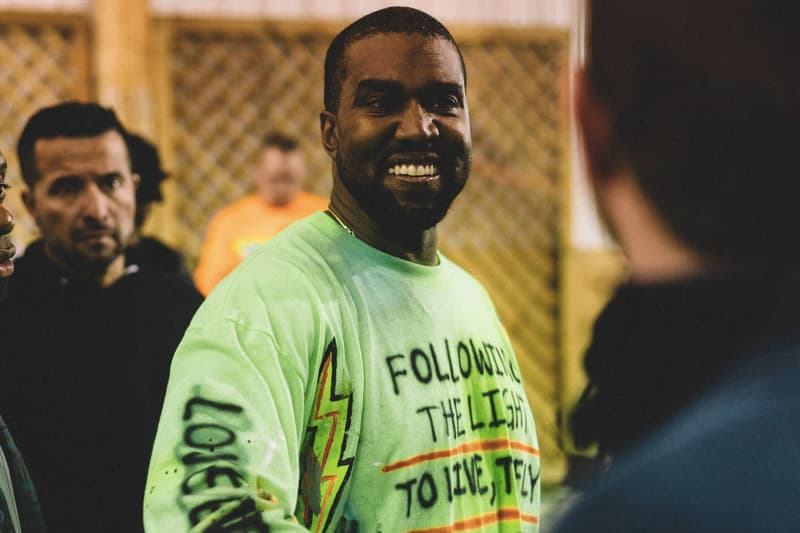 UPDATE: After teasing YEEZUS 2 with a cryptic Instagram post, Kanye West has just officially announced the release date of the somewhat surprise album. According to the new post by West, YEEZUS 2 is slated to drop on Saturday, September 29, the same day as his SNL appearance for the sketch-comedy's new season.
Kanye West has just sparked rumors that he is well into making the followup to his hit YEEZUS album. Taking to his personal social media accounts, the artist posted a cryptic image of a MiniDisc featuring a similar look to the artwork found on his 2013 album, YEEZUS. With a bit of searching, it turns out out the images West used is just a stock photo with the tape turned purple. Besides the image, the post remains uncaptioned.
In this new version, a purple tint can be seen on Sony's short-lived music medium. Though no other details surrounding this image has surfaced, the cryptic post has led many fans to believe West is working on YEEZUS 2. Shortly after West posted, audio engineer Adam Wolpert took to his Instagram Stories to state: "Sometimes you ask and receive. This was some hard sh*t to keep under wraps tho…" Wolpert has worked on West's Ye, Kids See Ghosts, and Teyana Taylor's Keep That Adams Energy. Check out the posts below.
Besides sharing this message, Kanye West is set to perform on the 44th season premiere of Saturday Night Live. West also recently filed paperwork to launch his new film company, "Half Beast."
In related news, CyHi The Prynce may have accidentally revealed Kanye's YEEZUS 2 on Spotify last November.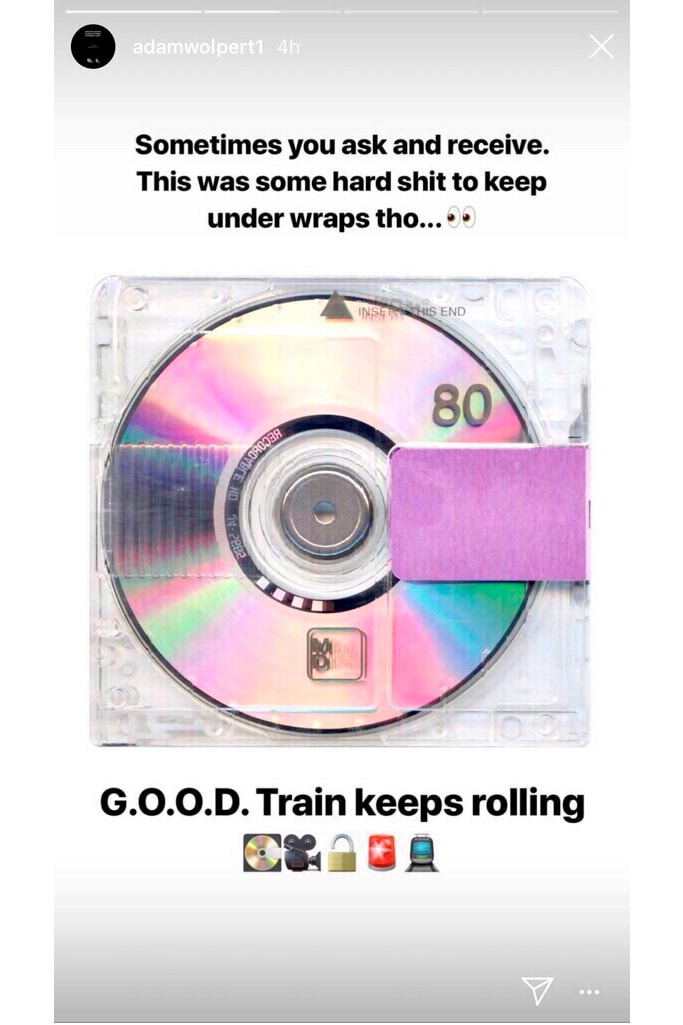 — KANYE WEST (@kanyewest) September 17, 2018
JUST SAW KANYE WEST. HE WORKING ON THAT NEW ALBUM ???????@TeamKanyeDaily @kanyewest pic.twitter.com/WlljSkqdql

— Carlos Tapia (@cdtapia28) September 18, 2018
love is the absence of pride

— KANYE WEST (@kanyewest) September 17, 2018
???

— KANYE WEST (@kanyewest) September 17, 2018
we are divine

— KANYE WEST (@kanyewest) September 17, 2018
we need consideration

— KANYE WEST (@kanyewest) September 17, 2018
no if ands or buts

— KANYE WEST (@kanyewest) September 17, 2018
we don't need to ever be excited we need to just be

— KANYE WEST (@kanyewest) September 17, 2018
— KANYE WEST (@kanyewest) September 17, 2018
— KANYE WEST (@kanyewest) September 17, 2018
— KANYE WEST (@kanyewest) September 17, 2018
— KANYE WEST (@kanyewest) September 17, 2018
— KANYE WEST (@kanyewest) September 17, 2018
— KANYE WEST (@kanyewest) September 17, 2018