Yugi Muto of 'Yu-Gi-Oh!' Brings Duel Monsters to 'Jump Force'
The King of Games makes his arrival.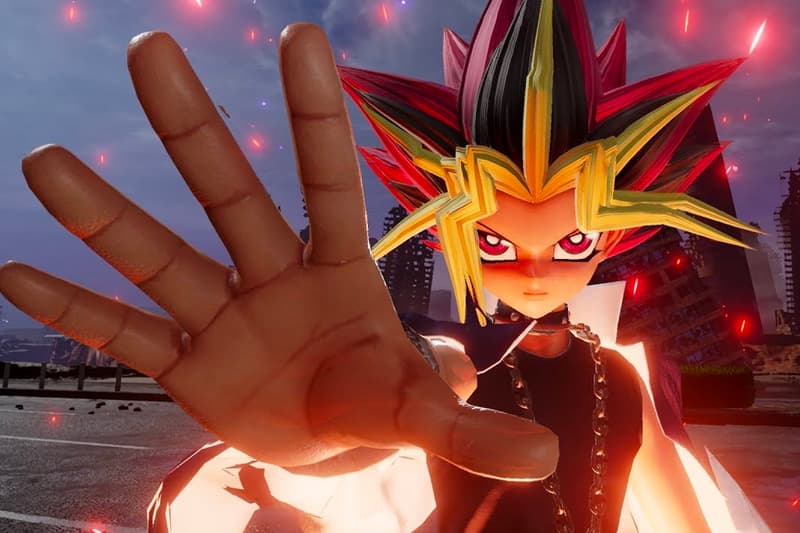 Shortly after adding Vegeta, Sanji and Gon to the Jump Force character roster, Bandai Namco recently revealed Yugi Muto of Yu-Gi-Oh! as the latest addition to the Shonen Jump crossover game.
Announced with a choice screenshot of The King of Games delivering his signature card reveal pose, many are speculating just what kind of moves the star of the card game-based manga/anime series will bring to the table. Although we will have to wait till the official character trailer to be certain, many are now speculating Yugi will surely be bringing his trusty Dark Magician, Dark Magician Girl and Kuriboh to the mix. Yugi Muto is just the latest to join the growing roster of fan-favorite characters which already includes Naruto, Sasuke, Goku, Luffy, Frieza, Zoro, Ichigo, Rukia, Aizen and more.
Check out the screenshot above and look for Jump Force to be released on Microsoft Xbox One, Windows 10 PC and Sony PlayStation 4 sometime in 2019.
For more gaming news, Baymax and Hiro of Big Hero 6 arrive in the new Kingdom Hearts III trailer.