Impressions from Fool's Gold Day Off
How do you spend your days off?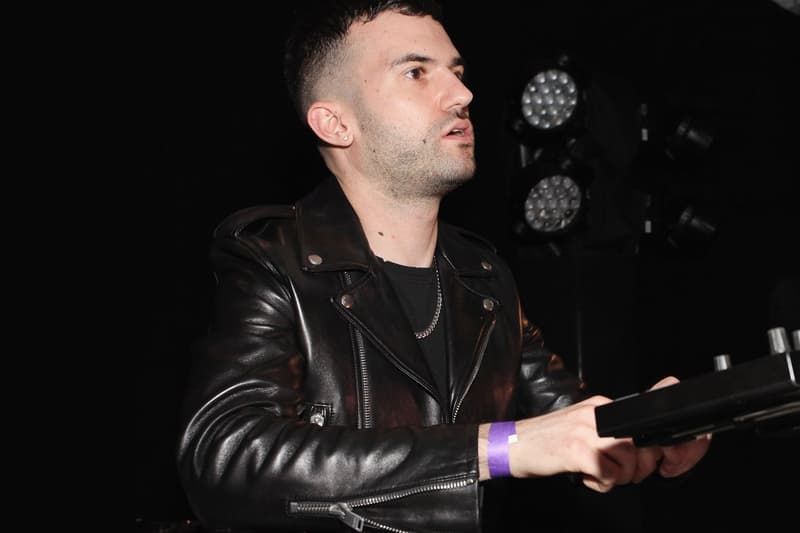 If there's one thing that's certain, it's that when you hear the chant "Fool's Gold" you know that what you're about to witness some intense, raw energy. The label's founders and music savants, Nick Catchdubs and A-Trak, kicked off the fifth year of Fool's Gold Day Off in Los Angeles with some of the most buzzworthy acts in the scene like Towkio, the young Post Malone, Hoodboi and the wild Travi$ Scott. But that's not the only thing that makes the highly curated bill of eclectic artists and up and coming acts so special. Fool's Gold Day Off was created for the hang; a meeting point for the hip-hop and electronic heads, and most of all, a place where everyone can make the most out of the last few days of summer.
Oh, summer. Every L.A. native knows that the worst heat is yet to come when it's the end of August, but that didn't stop anyone from enjoying their day off. Yes, it was blazing hot and there was no place to hide from the sun, but when Chicago native Towkio asked everyone if we were "feeling Godly," and the beat knocked hard, we took the opportunity to chant back "yes" and there was no looking back. He later surprised us with his Chi-town brother Vic Mensa and the crowd went wild for his hit "U Mad." The same amp could be used to describe Post Malone's performance on stage when the words "saucin' on you," hit the speakers. The shift in energy was palpable. Hands were up, girls were picked up on dudes' shoulders, Jaden Smith was doing his best backup dancing onstage and there were smiles everywhere.
Notable faces like Chromeo, Theophilus London and Virgil Abloh could also be spotted in attendance as they joined the hang. These are just a few of the many tastemakers who gathered to enjoy good vibes and great music that the mainstream audience would consider a bit left of center. Speaking of a bit left of center, a memorable moment that stands out is when Travi$ Scott started yelling at a security guard to stop harassing a fellow fan who "crossed the border" aka the photo pit. "This the sh*t TMZ don't show you," he explained, and then let the fan jump on stage with him. For him, and Fool's Gold, it's all about the good times. Travis was also not going to let the fact that his album leaked earlier that day, ruin his evening. Instead, La Flame used the anger he had in him towards hyping his performance to the max. The red flames glowing in the background were the perfect frame for his flailing limbs as he jumped around the stage screaming "I'm riding uptown, I'm a mothaf*ck*n monster." As the sun went down, Travis raged on, being joined by none other than Chief Keef to keep the crowd going. This was the kind of performance you don't get to see at your annual telenovela video award show. This was the kind of energy that you get to see in grimy, underground clubs and at Fool's Gold if you know what's up.
And what's better than the legendary producer Alchemist blasting Elton John's dreamy "Island Girl" to close off the evening? Having your favorite chef-turned-wordsmith, Action Bronson, rap over it, "Let me begin baby, MY NAME IS BRONSOLIÑO!" Bronson finished the night strong with everyone chanting "why you gotta do me like that," to the summer favorite, "Baby Blue." Cheers to Fool's Gold for creating an awesome hang for music junkies and tastemakers alike to chill and exchange good vibes. The NY based party has become a staple in the L.A. summer culture and is just beginning to take over the U.S. Head over to their site to check out when they'll be throwing the next Day Off in a city near you.