Hiroshi Fujiwara on Why You Should Work Hard for Hard-to-Get Sneakers
"Sometimes it's good to work hard to get a sneaker, because otherwise you won't buy it."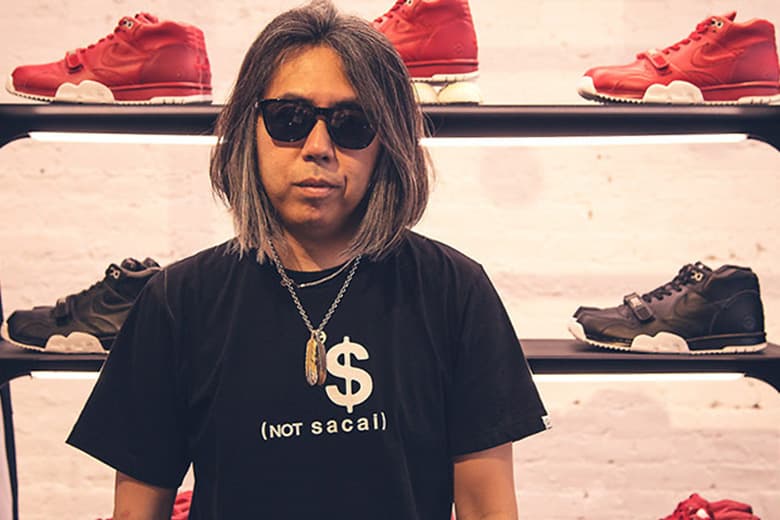 As one of the founding fathers of our streetwear culture, Hiroshi Fujiwara needs no introduction. And judging by the levels of hype surrounding the recent release of the Nike Air Trainer 1 in collaboration with his fragment design label, his continued relevance up to this day is without question. GQ took the opportunity to talk to the streetwear maestro at New York's NikeLab space at the launch event on his peers in streetwear, what he thinks of high-fashion sneakers, and the value of limited sneaker releases in today's age. Find an excerpt below, and read the whole interview here.
People always call you the "Godfather of Streetwear" or "Godfather of Harajuku." How do you feel about that title? Does it come with certain responsibilities?
I think it's just hype. There are no godfathers. Streetwear was happening everywhere at the same time, in New York, London, Tokyo … so it's not only me.

Who else would you consider your peers as far as seminal streetwear designers?
I think Shawn Stussy is the main guy. He's from surf culture, but I kind of mix up surf culture and fashion and music. I'm good at mixing the cultures in my designs, too, I think.

You've collaborated with so many great brands over the years. What do you love about collaboration so much?
I always try to collaborate person-to-person, not with brands. So I have a few guys at Nike I like working with. I like mixing my ideas with their ideas, not from the brand's ideas, but from personal ideas. I will work with anyone at any brand if I like them, whether young or old. I love working with Tinker [Hatfield, Nike sneaker designer] and Mark Parker [CEO of Nike] because they are older and have a lot of knowledge.