Rick Owens DRKSHDW Horse Head Level Tee
Rick Owens takes on ancient Egyptian symbolism in this T-shirt design.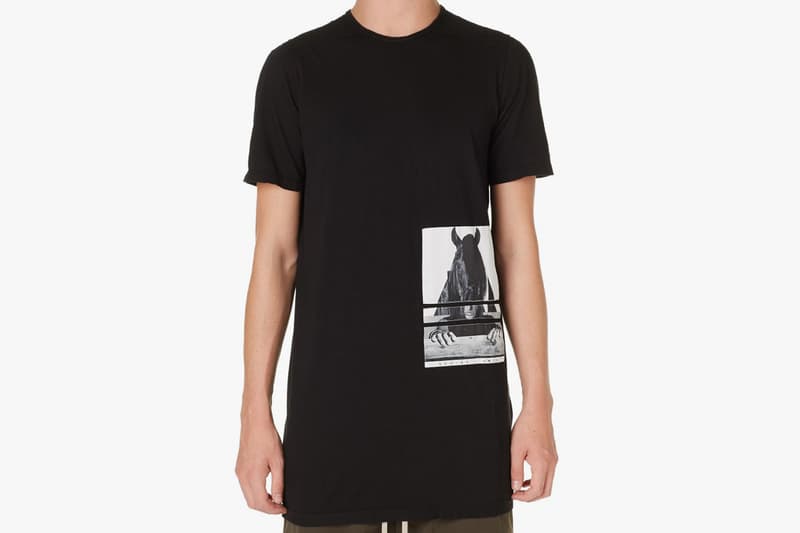 Rick Owens, no stranger to stoking the flames of controversy, has released this graphic long tee with a collaged image of the designer himself cut into a horse head. Made of 100% cotton in Italy, the long fit tee features panelled construction with a center seam down the back. The off-centered image itself alludes to ancient Egyptian symbolism updated for the modern age, with the horse head transitioning into Rick Owens' mouth and hands. The Rick Owens DRKSHDW Horse Head Level Tee is now available online at END. for $295 USD.