Young Thug Gets Eccentric in DAZED Cover Story
Young Thug makes the cover story for the latest issue of DAZED magazine. Although he did not reveal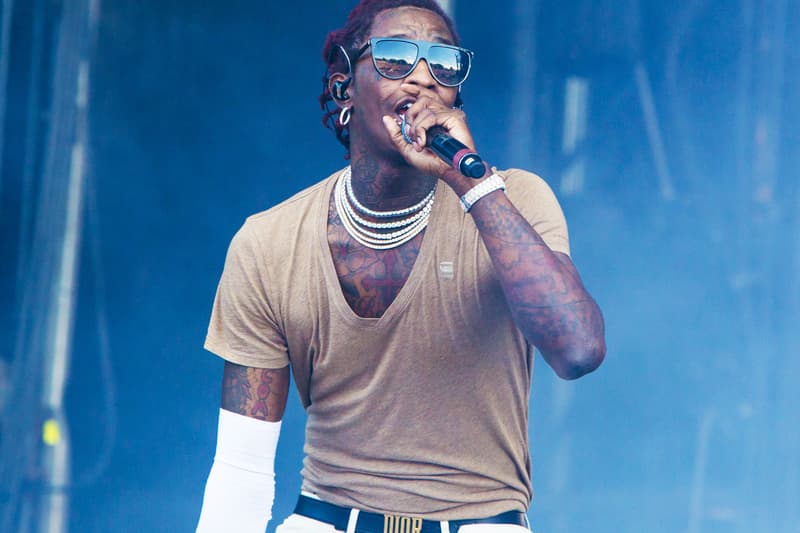 Young Thug makes the cover story for the latest issue of DAZED magazine. Although he did not reveal too much in the conversation, Thugger gives readers an overview of his songwriting process, his ambition for the paper chase, his adoration for his city of Atlanta, and the differences in hygienic standards between he and Travi$ Scott. What's even more compelling is the story's accompanied photoshoot, where Thug is seen to be dressed very eccentrically by wearing tutus, blouses, dresses and even going nude for a bath shot. Check the photos above, read a few excerpts from the interview below, and visit the full feature here.
On his songwriting process
"I think as I go. I can't remember 16 bars. Unless you write it, you can't. I just do it bar for bar. I did a song in eight minutes. I thought everybody could write songs that fast. But working with a lot of them, they don't. Wayne and Drake, it takes them so long to do a song. I understand why, because they want it to be perfect. But I think I can do a perfect song in ten minutes. I did 'Danny Glover' in eight minutes. 'Stoner' took me almost an hour."

His sister's thoughts on the tutu

"Take it off!" a woman's scream announces, bouncing off the mansion's marble walls. It's Amina, Thug's sister and day-to-day manager, alarmed at the sight of her sibling in a grey tulle dress with tutu skirt by Molly Goddard."TAKE THE TUTU OFF, NOW!" Thug shrugs – he's already posed for the shot.

On his tour with Travi$ Scott
"Me and Travi$ Scott tour our shit like a rodeo, so it isn't about clothes. We played 29 shows, and I brought, like, 32 Balmains. I switch clothes every set. He don't. That nigga wear the same shoes, boxers, pants, every fuckin' day. I'm like, 'Bro. Hell no. I'm a man. I have a girl. I have kids. My girl notice.'"

On his hometown
"I honestly wouldn't move. The people might make you leave, but I'm a people person.