Tom Sachs Explains the Stairway in Frank Ocean's 'Endless'
"The thing that we're all seeing is the short, is the edited version."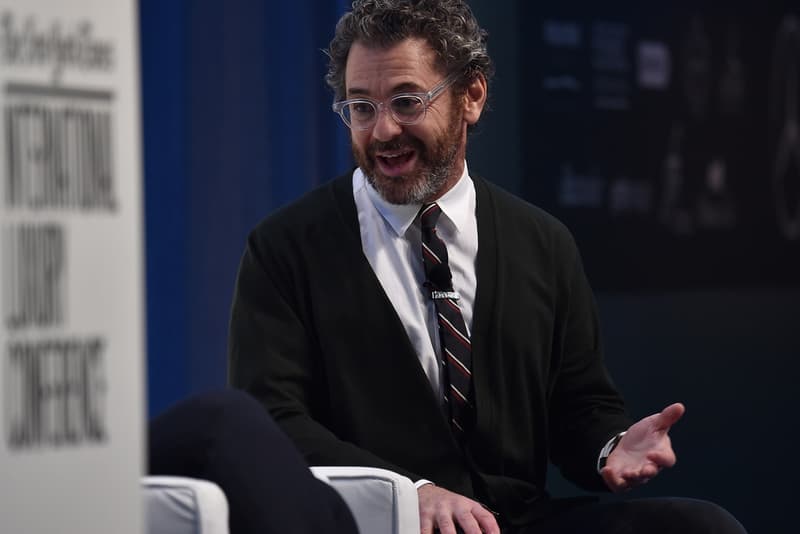 While Frank Ocean's long-awaited third studio album Blonde has finally arrived, his Endless project preceding the release has left audiences still scratching their heads. Classified as a visual album, Endless aired on boysdontcry.co as a live stream, featuring Frank Ocean in an unidentified warehouse, working away at what appeared to be a staircase. The 45-minute live stream, according to American contemporary artist Tom Sachs, is merely an abridged cut of a 140-hour video. Sachs has been credited in both Endless and the Boys Don't Cry zine. While he has refused to comment on his role in the zine until seeing a final copy for himself, Sachs did play a crucial role in Endless – particularly in the conception of the cryptic "stairway to heaven."
Sachs, whose "Toyan" boombox appears in the stream, revealed his projects "Love Letter to Plywood" with Nike and "How to Sweep" as two sources of inspiration for the Endless project. As Frank Ocean is seen manually piecing together a stairway from steel and plywood, Sachs discusses the notions of human touch and transparency as the foundations for the visual album that in turn, reflect the process behind Frank Ocean's music. Check out tidbits from the Pitchfork interview below, and read the full piece here.
Pitchfork: How did you get to know Frank?

Tom Sachs: He called me on the phone and we started a dialog about a lot of things that we're both interested in. We've just been talking about different things. So we started on the phone and then we met in person in New York and in L.A. a few times. And we've dicked around with a few things in the studio. In my studio, and I worked a little on the zine, which I haven't seen yet. I went to go buy it, but I guess it's not for sale. I went to the place and they said that they gave away 1,500 copies yesterday.

Well, that's a question I had for you, was what is the symbolism of this staircase?

When he's building, you see him literally building every component of this complex structure. Each stair is a plywood box. And you see the plywood end grain. You see each stair being stacked on top of each other onto a central steel column that's welded and bolted to the ground. So there's a transparency to the building that is the same as the transparency in the music.

Frank's music is simultaneously complex and simple. But no matter how you slice it you can hear what's going on. And there are sounds that are not musical sounds that are used musically to convey a mood. And all of that stuff is transparent and helps communicate how the music was made.

Is it Blonde with an "e"? Or without an "e"? What's the symbolism there?

[laughs] I don't know. And also an album of this complexity takes a couple of days to sink in. If you would ask me what I thought of the new record, I would say I just need a little more time, but it's great. This is the kind of record that you need to listen to with headphones.