POLLS: Was Frank Ocean's Album Worth the Wait?
Let us know your thoughts.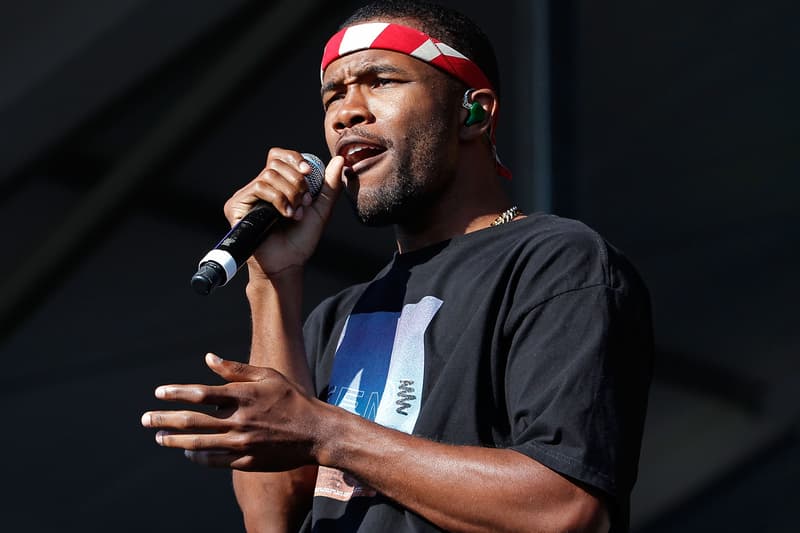 As Frank Ocean's delayed sophomore album finally came into fruition over the weekend, fans were not just greeted with a standalone album, but rather a full experience, including the visual album Endless, music video for "Nikes," physical pop-up shops, and a printed zine. Despite the fanfare and frenzy over the new material sufficient to make us recluses for days, this begs the larger question as to whether the album — which we awaited with bated breath — was actually worth the grueling four-year wait.
The first question we need to clarify is, what is an album nowadays? Artists are forced to think outside the confines of traditional albums to rise above the din as the industry becomes more cutthroat than ever. Thus, the definition of an album or record has become very ambiguous. For instance, music streaming services now provide exclusive releases for artists, while some forego selling their music altogether, even digitally, disrupting the way awards are distributed. Additionally, Beyonce's Lemonade visual album not only came out of nowhere, but brought forth a level of creativity (as well as gratuitous conspiracy theories on social media) that fundamentally shifted the way the industry and public views albums. Then again, it is Beyonce, but it's fair to argue that there's been an influx of unconventional releases as of late. In the last year, we've undoubtedly seen much more surprise drops from artists — ranging from Drake to Radiohead to Rihanna — almost as if expectation is tiresome as it leads to a sense of anticipation and predictability.
With Frank, we've seen the opposite as we've been bamboozled with false release dates to no avail. However, he has been anything but predictable. We all knew (because we believed in the credibility of his Tumblr posts) that an album was imminent, but just didn't know when. That's perhaps why the deluge of new materials has been so welcomed, almost as a way to make up for all the past disappointments. When Blonde was finally up on Apple Music, we were graced with a post that stated, "FUCK, SORRY.. I TOOK A NAP, BUT IT'S PLAYING ON APPLE RADIO RN." As private as he is with his life, his sporadic moments when he shares his thoughts are incredibly transparent. His creativity, whether it's through words or visuals or any other medium, becomes instantly treasured because he is so enigmatic and we'd like to believe his "album" is much more than a list of tracks. Thus, it's difficult to objectively determine whether the wait was worth the four years, but if we examine Blonde solely, we're still met with a solid followup to Channel Orange. From the transition of each of the tracks, to including a heartfelt message from his mom on "Be Yourself," it's apparent a lot of Frank's personal thoughts and work have gone into the album. Not to mention, the guests on the album, including Beyonce on "Pink + White" to Kendrick Lamar's contribution on "Skyline To" to James Blake's involvement on the record, offer an unprecedented amount of talent that can only boost the overall sound. Although for an album with as much varied star power as this one, the overall melancholic theme remains the focal point of the tracks. He also weaves a moving narrative throughout his songs, portraying the poetic vibe he's most famous for, but clearly evolving as he wistfully states in the track "Ivy," "We'll never be those kids again."
Thus, while it remains challenging to try and define in binary terms whether or not his album — which in itself is ambiguous and multidimensional — was worth the wait, let us know your thoughts in the poll below:
Poll
Was Frank Ocean's Album Worth the Wait?