Trend Recap for the 2017 Spring/Summer Season
Breaking down some notable trends from this past spring/summer season and highlighting what to look out for next year.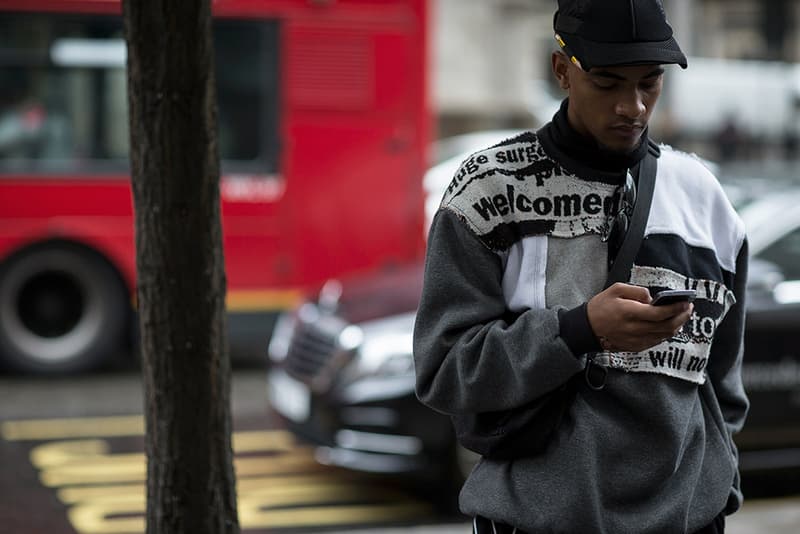 In taking a comprehensive look at fashion's broad landscape, be it through the slew of the recently wrapped fashion weeks, various lookbook collections and of course what's been making noise out in the streets, we thought to narrow down some worthy trends to take note of from the past spring season. In line with what customarily plays out this time of year, not much was left to the imagination in terms of vibrant colorway schemes, complimentary accessory items and patterned prints. With that said, there were however some sharp surprises and rejuvenated gems that showed out — juxtaposing nicely alongside the usual suspects. From the substantial use of sheer, to the revival of animal inspired prints, right on down to heritage-style jumpsuits, these and a swarm of other such trends were brought to the fashion forefront over the past few weeks. Let's take a moment now and bring to light some of the more memorable ones.
Taped Seams
Tape seams originally made its debut as a means to effectively smother holes left by stitching during construction. At one time used exclusively for rainwear and other waterproof textiles, this process nowadays plays as much of a sartorial role as does a functional one. Nasir Mazhar for years has held this unique branding technique in high regard and after a lengthy absence from its use, made a play once more to integrate tape seams in various tri-toned gym shorts. Bacelona-based designer Boris Bidjan Saberi also paralleled this method in presenting thermo-sealed canvas parkas with metallic taped seams.
1 of 2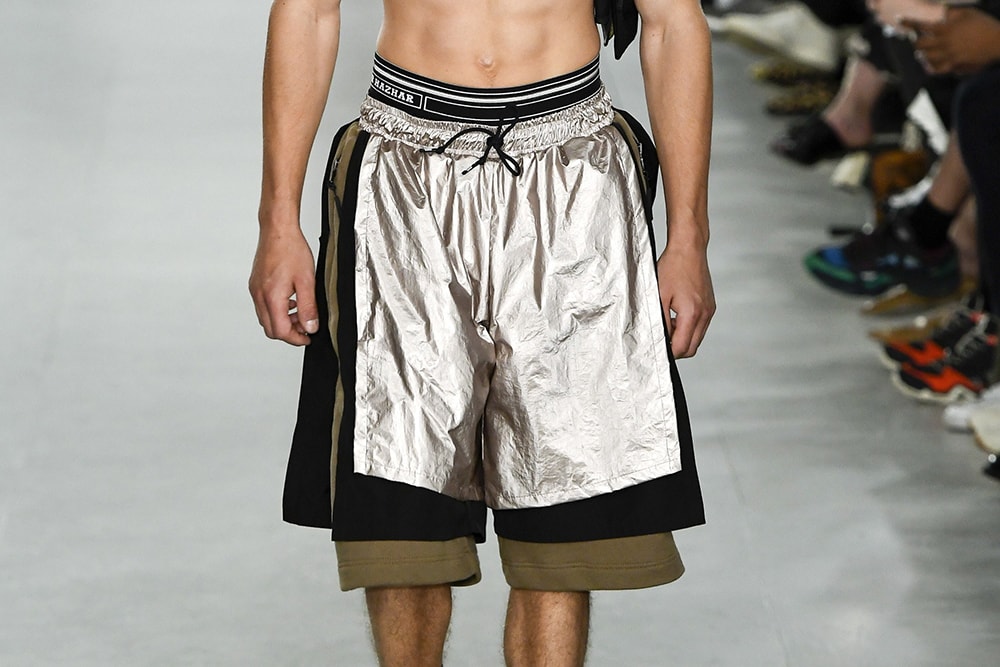 2 of 2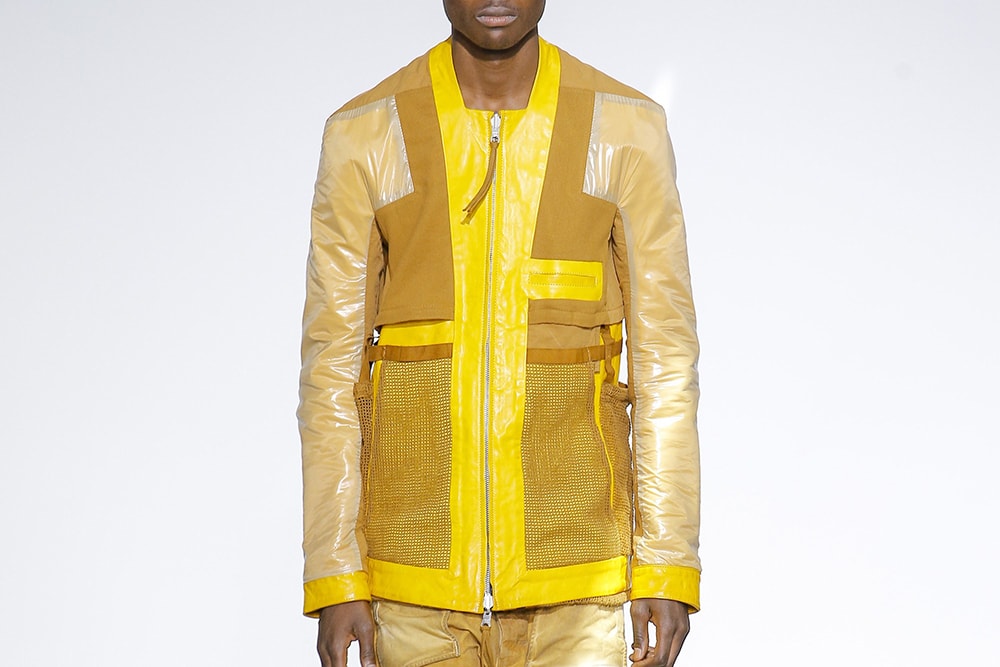 Multi-Stitches
Used in numerous ways, multi-stitching is an artistic approach in expressing a diversity of weaving techniques or to marry various textiles together conveying an aesthetic common now in punk/thrasher-inspired collections. Virgil and his OFF-WHITE brand employed this technique in a graphic-bearing top fusing together two different designs to create an entirely unique tee. Also evident more and more throughout the current streetwear scene, are pieces such as this two-toned Stüssy hoodie.
1 of 2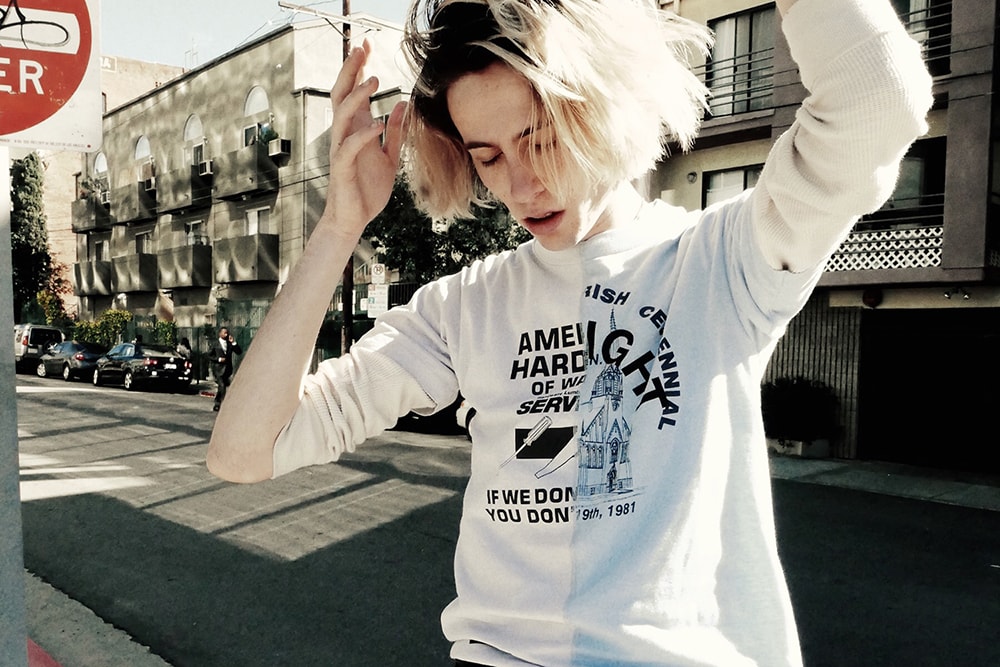 2 of 2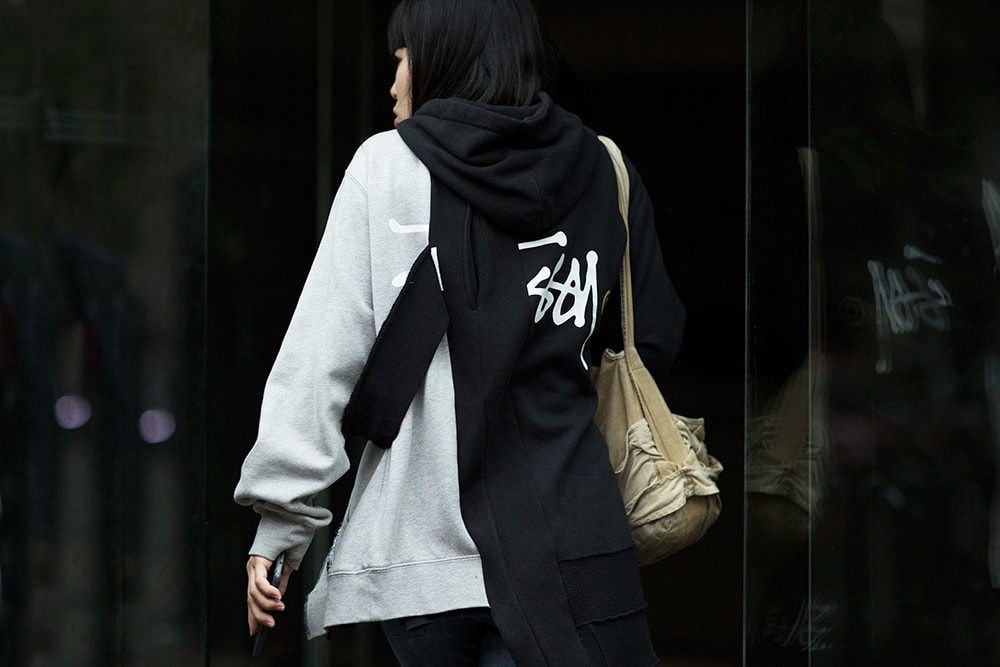 Embroidery
Without question one of the most relevant trends circulating this year — carrying quite nicely into 2017 mind you, is embroidery. Embraced by designers spanning a multitude of genres, embroidery in all of its intricacies landed quite heavily on statement outerwear options as shown in these two souvenir jacket iterations. These detailed embellishments do well to accentuate items — adding levels of depth and dimension.
1 of 2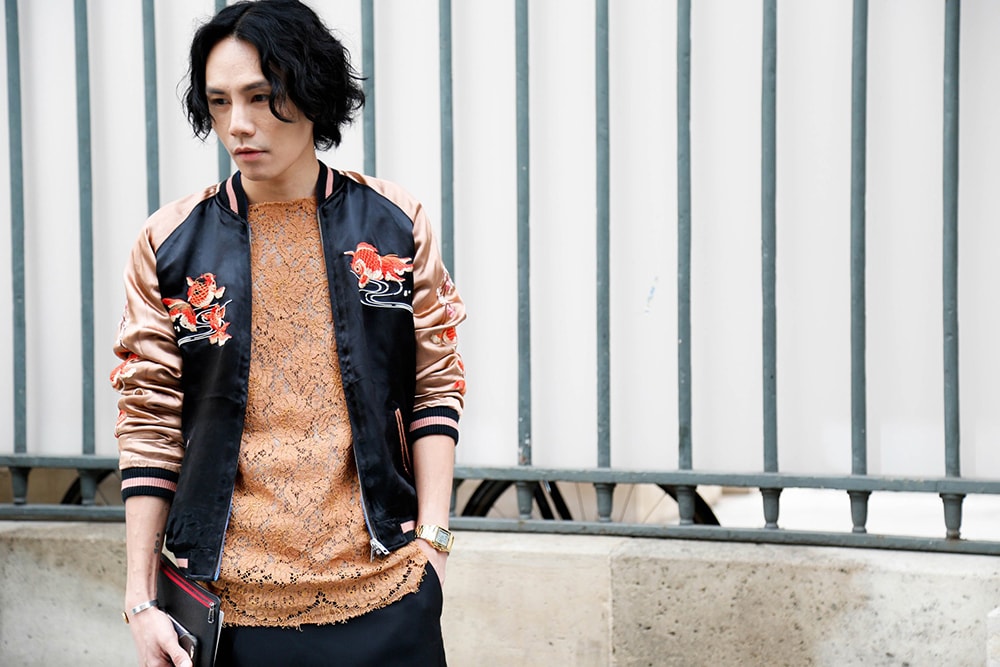 2 of 2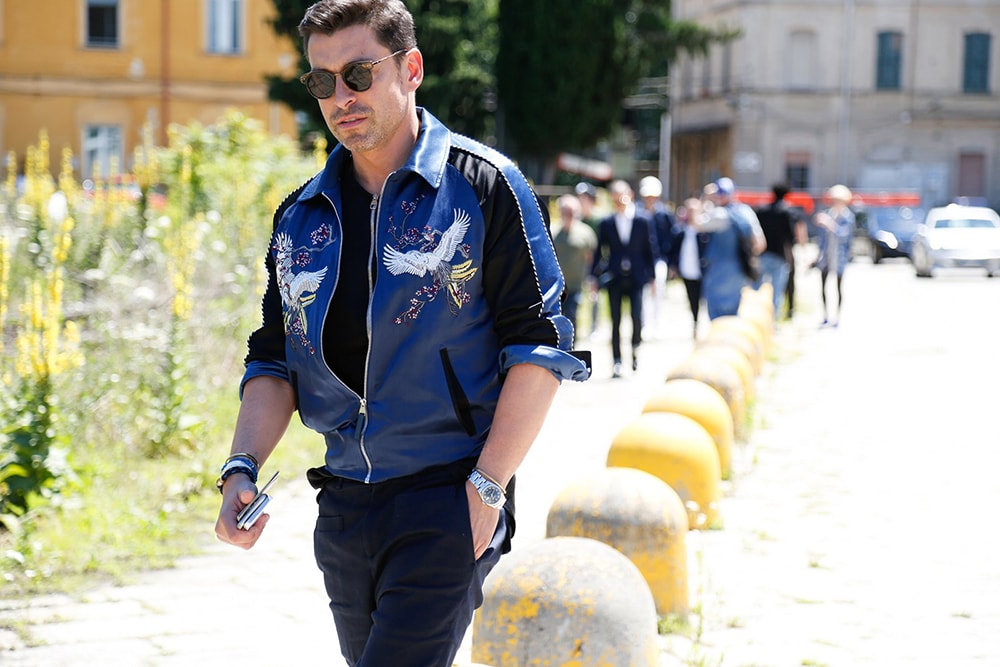 Shoelace Belts
Ensuing from early '80s skate culture, shoelace belts primarily played a utilitarian role — allowing skaters to easily swap out a broken pair from a busted shoe. It's also poignant to make mention of its precautionary purpose. To say crashing the pavement landing body-weight and all on a metal buckle would ideally hurt much less as would so on a material-constructed lace really goes without saying. Making its heralded return to the menswear scene are versions such as these from Yohji Yamamoto and Lanvin.
1 of 2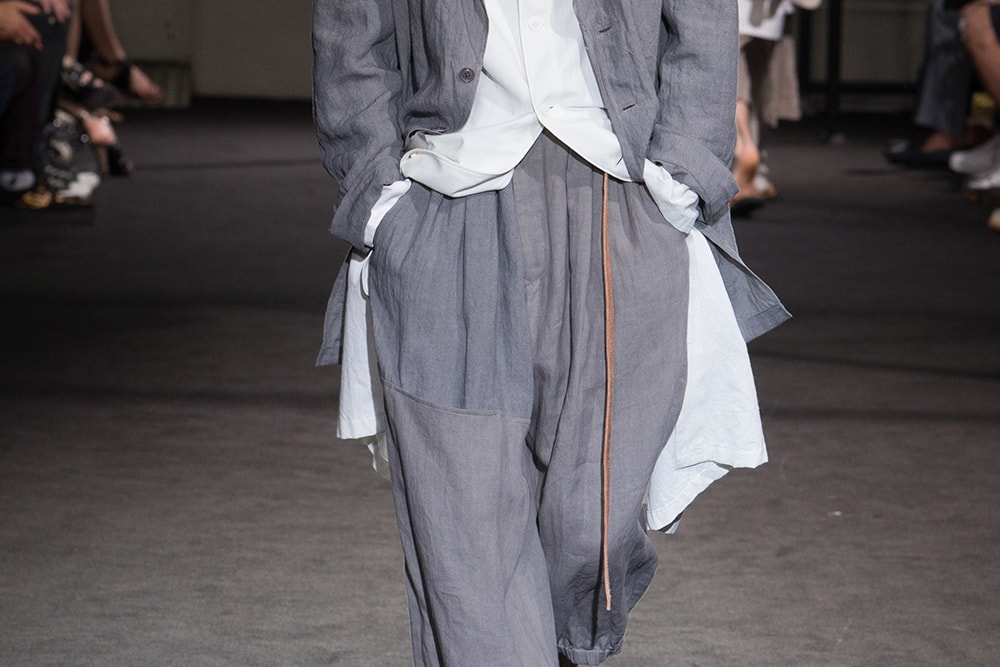 2 of 2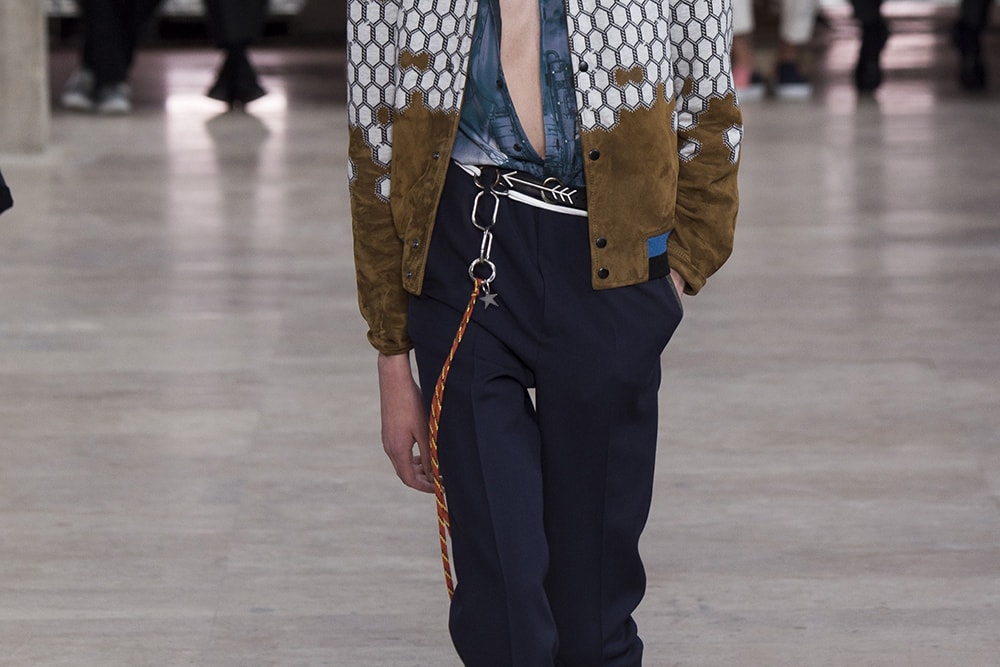 Unfinished Hems
Commonly used with denim, unfinished hems, be it on trousers, jackets, or shorts is an ideal way to exude that coveted raw aesthetic so prevalent in mainstream streetwear. This being another such trend that climbed up the style ranks back in the '80s, has made its way full circle yet again popping up every which way as seen here in the light-washed distressed denims from Soulland and in this pair of Jerry Lorenzo-designed shorts for Justin Bieber's Purpose tour merch collection.
1 of 2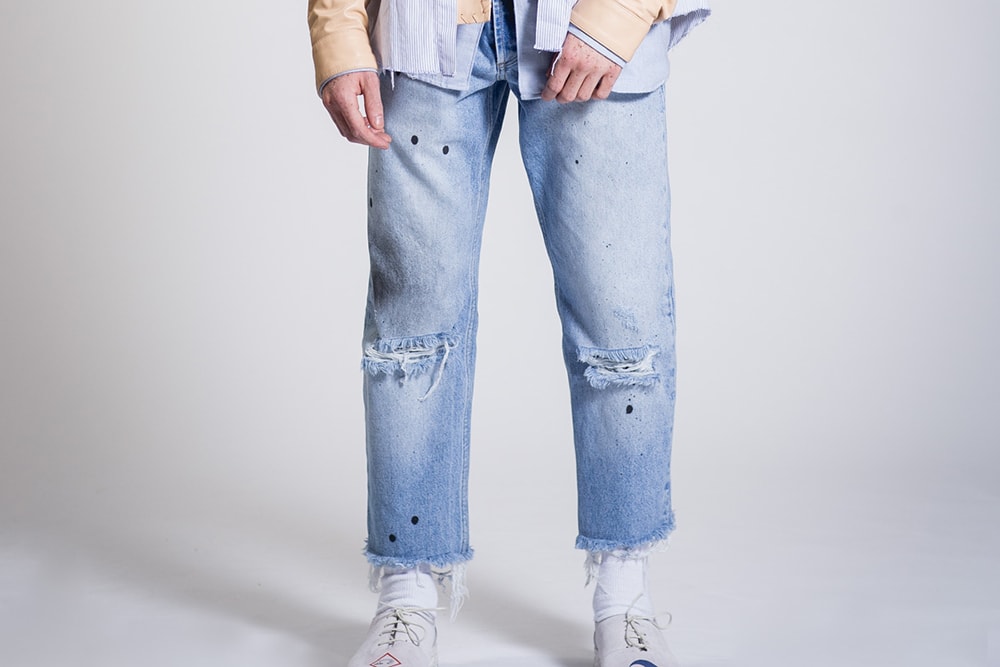 2 of 2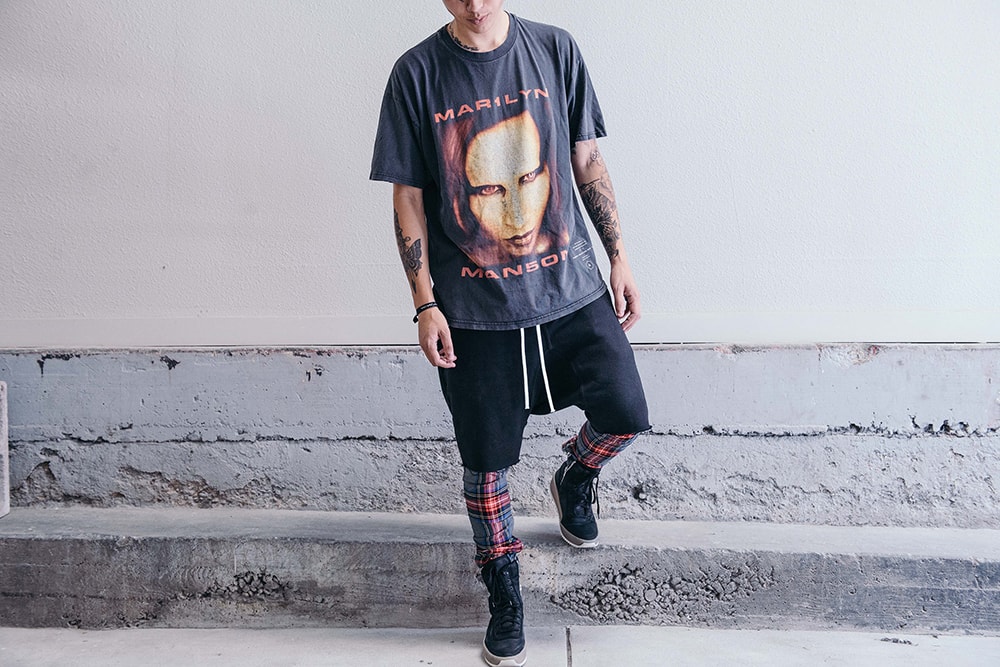 Patchwork & Pins
Spotted quite mightily on the runway and in the streets this past season was the profound use of patches and pins. A dapper way to embellish pieces without straying to far off the beaten path is to add subtle accentuates such as these. Here, we see some interpretive works from the likes of UNDERCOVER, Gosha Rubchinskiy and Nigel Calbourn.
1 of 3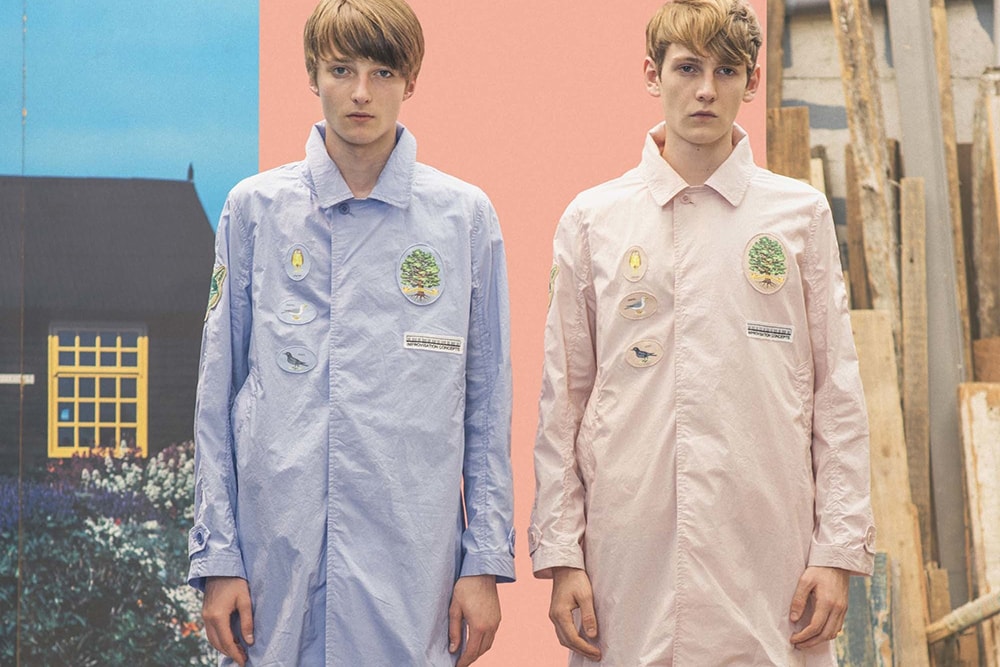 2 of 3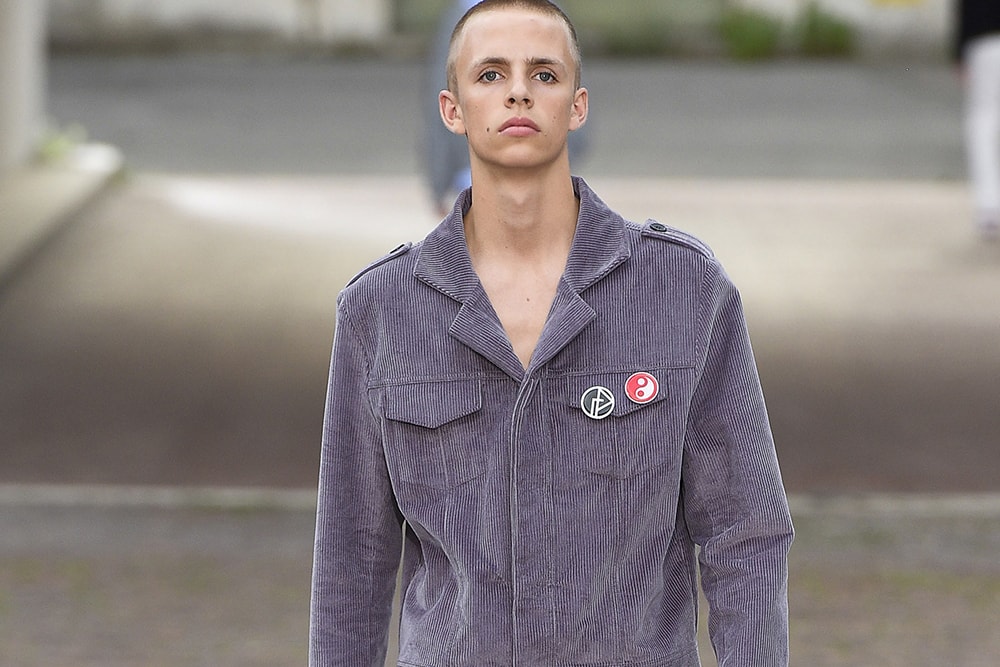 3 of 3