424's Guillermo Andrade on Brand Authenticity in a World of Digital Noise
The creative also shares the origins of his label's iconic red armband.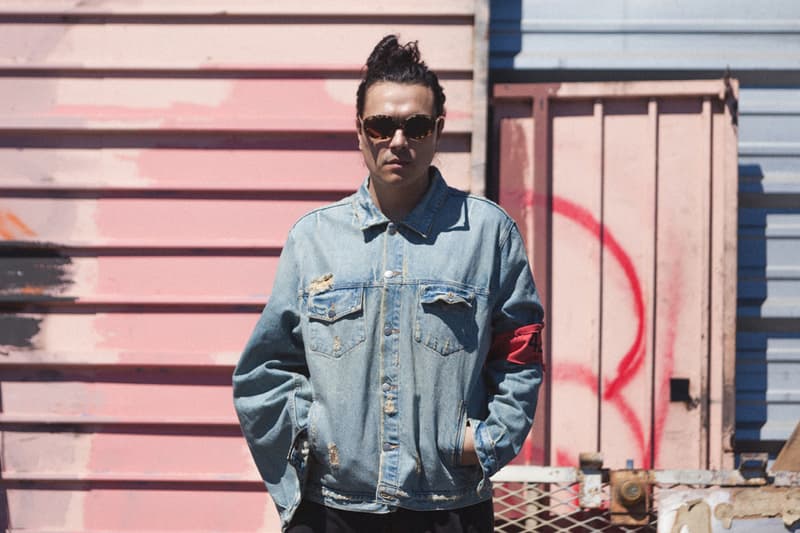 A cult favorite in the world of streetwear, Guillermo Andrade's 424 label — which initially began as an offshoot of his Fairfax boutique FourTwoFour — has become the go-to brand for Instagram influencers worldwide, with its distinctive red armband becoming the signifier of somebody in the know. But as with all things that blow up in our digital world come challenges to brand authenticity. Andrade has expertly navigated these challenges, keeping the voice of 424 while growing his label at a healthy pace. Slam Jam Socialism caught up with the creative to explore how he did it, of which the full interview can be found here.
Why did you start FourTwoFour on Fairfax and how the original purpose has changed as you've grown?

We started FourTwoFour with a precise idea in mind. We opened the space to create and catalyze a different kind of energy. We wanted to create the right environment to host new products. This has been our goal since day one, and it still guides the whole project. What makes FourTwoFour different today is the chance to introduce up-and-coming products and designers.

How do you continue to stay relevant and heard amongst all the noise?

I believe that staying true to the message you want to spread and having an honest approach is what makes you stronger. If you are able to maintain a genuine approach, you can stand by your products even when times get a bit tough.

The armband has become an important signifier for the brand. What has been an inspiration for that?

The armband is part of a collection that speaks of the foul abuse of authority and gross neglect of police brutality. The armband is a very strong statement to me. Since the people who are supposed to protect us are killing us, then maybe we should police ourselves? Traditionally an armband shows allegiance to something bigger than yourself. It's belief in an ideal or a group. It is a reference to my life as well, as I played football for many years. It's similar to the armband that captains wear.