An Early Official Look at the Samsung Galaxy Note 9 Surfaces
A tactical leak from Samsung itself.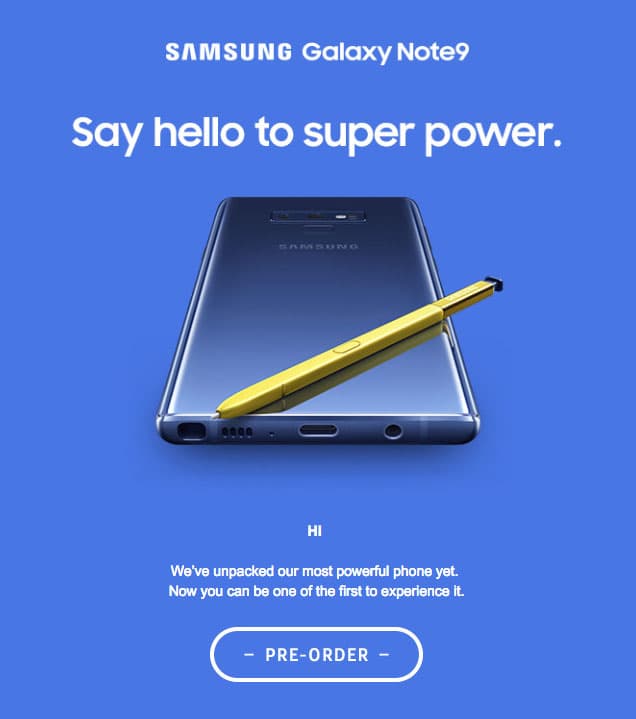 Following leaked images of Samsung's upcoming Galaxy Note 9, we now have our first official preview of the smartphone, which was tactically leaked by Samsung. The image came in the form of a pre-order offer for New Zealand customers, and although only the back of the phone is visible, the image showcases the Galaxy Note 9's S-Pen stylus, USB-C connector, and a headphone jack.
Similar to the Note 8, the Note 9 also contains a dual camera, flash, and a fingerprint sensor that is now positioned at the center beneath the lenses. A retailer in Russia has also leaked the smartphone's specs: a 6.4-inch Super AMOLED display, a dual 12-megapixel rear camera, an 8-megapixel front camera, a 4,000mAh battery, and a 128GB of memory (with more options to come.)
Pre-order Samsung's Galaxy Note 9 slated to drop on August 9 and check its official video leaked by SamMobile below.
In related news, Samsung developed an "unbreakable" OLED display.
#Note9https://t.co/3pRcd8WmCq pic.twitter.com/dehBdochIN

— SamsungMobile.News | Max (@Samsung_News_) August 2, 2018