ACRONYM x Nike Air Presto Mid Pricing & Release Date Revealed
All three sneakers are on the way.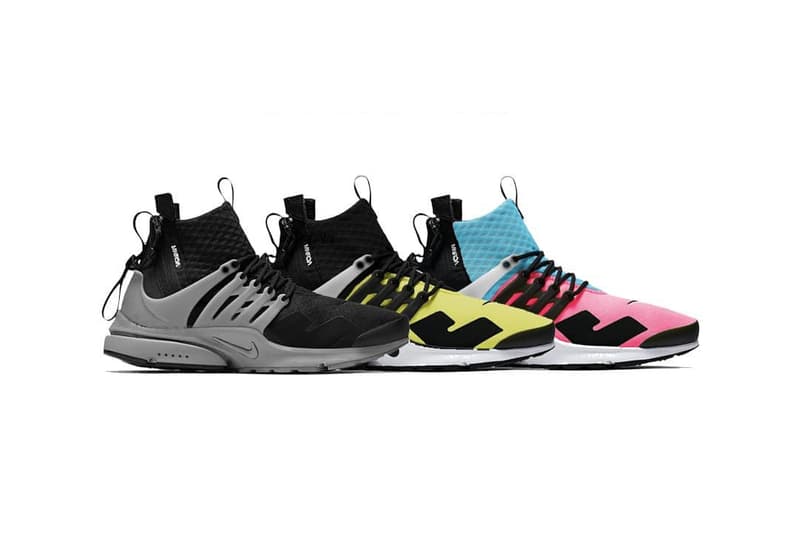 Earlier this year, images of a new Nike and ACRONYM Air Presto Mid collaboration surfaced online. Now, we're learning some specific details about the highly-anticipated drop.
As Instagram user @py_rates reveals, three new Nike and ACRONYM Air Presto Mids are scheduled to arrive next month on September 8. Each pair will retail for $200, and @py_rates has also provided mock-ups of the potential styles. The three-item run is made up of Cool Grey/Black, Racer Pink/Photo Blue and Dynamic Yellow/Black Air Presto Mids.
You can preview the forthcoming ACRONYM and Nike Air Presto Mid collaboration above, and stay tuned for more information.
Earlier this month, ACRONYM released a new, function-focused technical rider jacket.