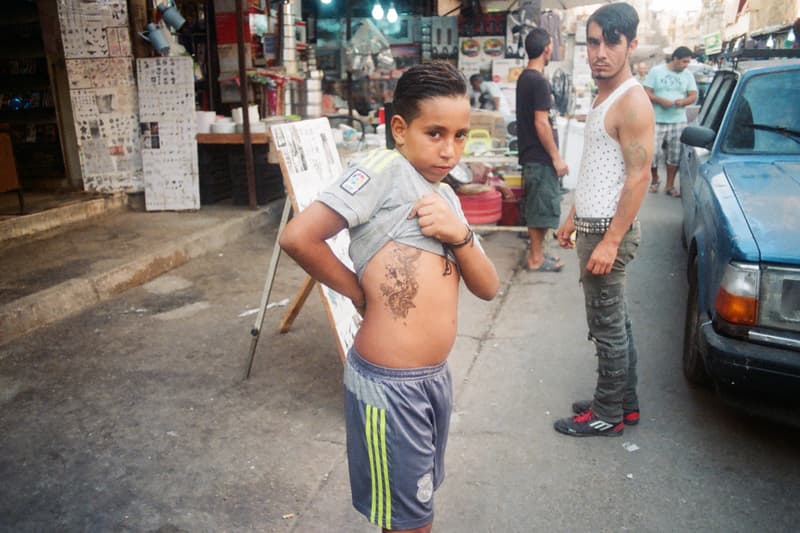 Gogy Esparza & Jey Perie's "Beirut Youth" Lands In Major Museum Show
At the Aïshti Foundation in Lebanon.
---
Following his Fox Racing x Supreme campaign, Ecuadorian-American artist Gogy Esparza reconnects with Kinfolk creative director Jey Perie on their long-exhibited "Beirut Youth" project for a new museum show at the Aïshti Foundation. Using 35mm film and Super 8 clips, Esparza offered a raw look into the lives of the city's youth — from the impoverished to the wealthy. Altogether, the project focused on the duo's trip to Beirut in August 2016, crystallizing "the emotion they felt there, and in its people," as per a statement. The series has been exhibited in Dubai, Tokyo, Los Angeles, and New York City.
Since its inception, the project has seen physical extensions such as a photography book with previous exhibition images alongside a T-shirt capsule that pays homage to the history and culture of the Lebanese capital. Half of the proceeds from ongoing sales will be donated directly to Shatila Refugee Camp's CYC Youth Center in Southern Beirut. "Donations will go towards providing CYC's children with educational materials, stationery, uniforms and sneakers for the center's youth football program," said the duo. A GoFundMe page has also been set up for direct contributions.
The project will return to its place of inspiration this August 9. Head over to Beirut Youth's official website to learn more.
The Aïshti Foundation
1202 2090 Seaside Rd
Antelias, Lebanon
Beirut