These Are the Must-See Movies and TV Shows Premiering in August
Blockbuster season is winding down, but there's still quality content to look out for.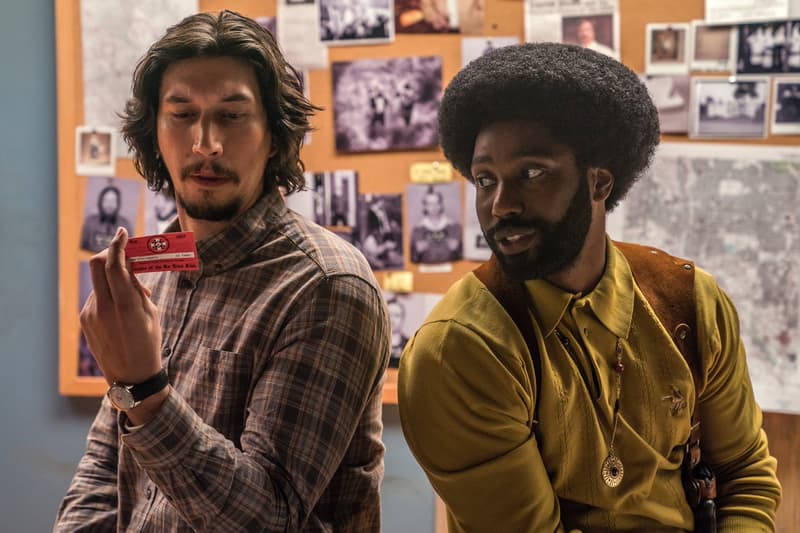 It's a new month, which means there are a slew of fresh shows and movies to watch. But since we're winding down from the summer, there's a lot of trash out there to sift through as well. Luckily we have compiled a fine selection of content for you to binge or consume without having to deal with the hassle. In the cinemas we've got Spike Lee joint BlacKkKlansman arriving to remind everyone racism is alive and well; then we've got Marky Mark back in action with Mile 22.
Over on TV Land (not the actual channel), there's Insecure to look forward to, despite the fact Lawrence isn't coming back this season. And of course, there's the return of Jason Bateman in Ozark: a story of a family who lost everything and a father who had to keep them all together with dirty money. Check out the list below, ranging from some of the must-see releases to the more under-the-radar films and TV shows to look forward to in August.
Films
Disney's Christopher Robin (August 3)
Driving home the nostalgia of the titular character all grown up and revisiting his childhood friends, the film follows Christopher (Ewan McGregor) reluctantly returning to the Hundred Acre Wood to help his old friend Winnie the Pooh, Tigger, and Eeyore. Afterward, Pooh and the gang realize how unhappy their friend has become in adulthood and make it a mission to help him remember the fun-loving, playful boy still inside of him.
Why it's worth your time: Anyone interested in seeing this knows what to expect: a sentimental movie sure to tug at your nostalgic heartstrings. If you've enjoyed the rest of Disney's live-action adaptations as of late, be sure to give this one a look.
Slender Man (August 10)
Set in a small town in Massachusetts, the film sees three schoolgirls perform a summoning ritual in an attempt to debunk Slender Man lore. When one of them goes missing, the girls begin to suspect Slender Man is real and has taken their friend for himself.
Why it's worth your time: It's a creepypasta that made it big. An internet meme created by us (dwellers of online forums and comment sections) has become this generation's Boogeyman, and it's time to see it come to life. Plus, it appears the plot is loosely based on the very true story of preteen girls stabbing their friend over 20 times to appease the now intellectual property, so if you're into the fetish of "true story" horror films, there's that.
The Meg (August 10)
As a disabled deep-sea submersible sits at the bottom of the Pacific Ocean, the crew trapped inside the underwater craft encounter a 75-foot-long behemoth of a shark known as a Megalodon, previously thought to be extinct for over two million years. Now Jason Statham, a member of the crew, has to save everyone from the underwater terror.
Why it's worth your time: To hear Jason Statham say Megalodon in his accent several times. But also to see a shark movie that doesn't try to be profound like Jaws, or isn't purposely crappy like Sharknado. If the film leans full on its horror aspects, we may have a winner on our hands.
BlacKkKlansman (August 10)
Spike Lee's upcoming buddy cop film follows very true events in 1978's Colorado Springs, where an undercover cop (John David Washington) tries to infiltrate a KKK chapter by pretending to be a white supremacist over the phone. When he succeeds, the department then sends a white officer (Adam Driver) in his place for in-person meetings.
Why it's worth your time: We luckily got to see this film ahead of its premiere, and it's good. The movie points out the ridiculousness of racist beliefs with patent Spike Lee humor. Although the subject matter is deep, and for sure Lee offers some food for thought, the director is aware that even though the premise is based on real life, it reads like an SNL skit. And as such, he plays it up like the buddy cop film it is.
Crazy Rich Asians (August 15)
Rachel Chu (Constance Wu) accompanies her longtime boyfriend, Nick (Henry Golding), to his best friend's wedding in Singapore. It soon unfolds that Nick's family is extremely wealthy and he's considered one of the country's most eligible bachelors.
Why it's worth your time: A movie like this is a huge deal for Asian culture and Hollywood as a whole in terms of representation, with lead actors of Asian descent being featured prominently in front and behind the camera. It's also based on a hugely popular novel by Kevin Kwan.
Mile 22 (August 17)
The story follows James Silva (Mark Wahlberg) as a CIA operative who's part of a highly-prized unit that, along with a top-secret command team, must retrieve and transport life-threatening information through 22 deadly miles of enemy territory.
Why it's worth your time: It's a Marky Mark boots-to-the-ground action film that doesn't look like it'll pull any punches with its violence, thanks to its R rating. The headshots and the overall action looks crazy, and the premise sounds just as visceral. Bonus, 2016 HB100 honoree Chaelin "CL" Lee makes her Hollywood debut.
The Happytime Murders (August 24)
The film centers around a world where humans and puppets coexist and focus around a pair of detectives trying to solve a grisly murder. The detective puppet, Phil Philips (voiced by Bill Barretta) partners with McCarthy to bring a serial puppet killer to justice.
Why it's worth your time: The movie responsible for creating the term "puppet deformation" has arrived, and despite starring Melissa McCarthy, it looks to be championing the spirit of The Muppets created by director Brian Henson's father, albeit with a more adult tone. It's fitting actually, Muppet humor has to grow to fit alongside the demographics of folks who still cherish the iconic puppets of olde.
Searching (August 24)
Entirely recorded using computer screens, this new dramatic thriller spotlights John Cho in the role of father David Kim, who desperately tries to find his missing daughter using the Internet, alongside other technological devices.
Why it's worth your time: Even if you don't have children, this movie is sure to fill your body with anxiety once you realize the daughter is leading a life nobody knows about. It's easy to live double or even triple lives with the help of the Internet, and it makes you wonder if you really know the closest person to you as well as you think.
Kin (August 31)
Kin centers around a recently released ex-con (Jack Reynor) and his adopted young brother (Myles Truitt) who are forced to go on the run after being targeted by a malevolent criminal (James Franco) and federal agents. Truitt's Eli then comes across a mysterious weapon, once owned by otherworldly criminals, that manifests mystical powers, soon becoming the sole protection for the brothers.
Why it's worth your time: This looks like a sci-fi flick with a heart at the center. A kid is given a gun that directly allows him to settle any and all of life's harshness and he uses in an attempt to liberate his adopted family from it. As such, it appears it will meld some coming-of-age plot points alongside its sci-fi premise.
TV
Animals: Season 3 (August 3, HBO)
Human nature has gone extinct following the events of an explosion in New York, leaving scientists to sit back and observe the new status quo of the animal world left in its wake. Catch Animals as they face everyday issues and existential woes at 11:30 pm EST.
Why it's worth your time: If you haven't seen the first two seasons, this is a great place to jump in at. The series has been getting progressively funnier and popular as time goes on. So much so, this season is set to feature Tracy Morgan, Princess Nokia, Aisha Tyler, and more.
The Venture Bros.: Season 7 (August 5, Adult Swim)
It's been over two years following the events of the previous season that saw the Monarch becoming the heroic Blue Morpho and his wife, Dr. Mrs. the Monarch becoming the leader of the villainous Guild of Calamitous Intent. Airs at midnight.
Why it's worth your time: Season 7 will most likely be more streamlined than the couple seasons proceeding it and will most likely shed light on the Blue Morpho storyline and introduces new plot threads.
Better Call Saul: Season 4 (August 6, AMC)
Season four will see Jimmy McGill increasingly becoming Saul Goodman — his character in Breaking Bad — following his year-long suspension from the law in the last series. Elsewhere, the trailer also features appearances from Jonathan Banks as Mike Ehrmantraut and Giancarlo Esposito as Gus Fring as well as a whole lot of violence. 9 p.m.
Why it's worth your time:  Gus Fring from Breaking Bad is slated to play a heavy role this season, with show creator and EP Vince Gillian confirming that some of the upcoming stories will take place during the events of Breaking Bad. Appearances from Aaron Paul and Bryan Cranston must be imminent.
Voltron: Legendary Defender: Season 7 (August 10, Netflix)
With Lotor defeated and Shiro recovered, the Paladins are finally able to set a course for Earth. After a long and perilous journey, they discover that their home planet is not how they left it.
Why it's worth your time: This is the end of the series as we know it, so there's no question for longtime fans why this is worth their time. But for newcomers, we implore those interested in animated shows to go back to the first season and see why Dreamworks is putting out some of the best-animated series you can find at the moment.
Ballers: Season 4 (August 12, HBO)
Former superstar turned financial manager Spencer Strasmore (Dwayne Johnson) and Joe (Rob Corddry) take their skills to Los Angeles as they look to expand their roster and horizons in the world of action sports. Catch Ballers on HBO at 10 pm EST.
Why it's worth your time: Still taking place in California following season 3, this new season of Ballers will focus on Spencer and Joe doing what they do best, as the show will begin addressing the movement started by Colin Kaepernick arguably better than the NFL has.
Insecure: Season 3 (August 12, HBO)
Following her breakup with Lawrence, Issa is looking to regain control of her life. Unfortunately, that includes living with her former booty call Daniel as her and her circle of friends attempt to navigate love and life. Catch Insecure when it premieres at 10:30 p.m. EST.
Why it's worth your time: Even though mainstay character Lawrence won't be present, this show will hopefully continue to portray the average life of every 20-something-year-old African-Americans as accurately, hilariously, and multidimensionally as they have in the past.
Disenchantment: Season 1 (August 17, Netflix)
The Simpsons and Futurama creator Matt Groening's new Netflix animated series takes place in a medieval kingdom called Dreamland. It features a hard-drinking princess named Bean, her feisty elf friend Elfo, and person-demon Luci.
Why it's worth your time: It's Matt Groening's newest animated series and given his track record (The Simpsons, Futurama), it could leave just a great an impact as his other shows. Especially since TV watchers are so obsessed with Game of Thrones, this tale of a medieval kingdom gone crazy isn't too far off the mark.
Jersey Shore Family Vacation – Part 2 (August 23, MTV)
Following the events of Ronnie's domestic dispute with his fiance over Instagram Live, the cast of Jersey Shore is set to return for the second part of their family vacation where they'll relocate from Miami back to the Shore House. Catch the two-hour premiere at 8 p.m. on MTV.
Why it's worth your time: If you've been watching like we have, it's been a hilarious ride watching Ron spiral out of control at every mention of Sammi. Now that all of this stuff with Ron has unfolded, we're looking forward to how his castmates will react. Especially Angelina, who is rumored to return as well.
Tom Clancy's Jack Ryan: Season 1 (August 31, Amazon)
Up-and-coming CIA analyst, Jack Ryan (John Krasinski), is thrust into a dangerous field assignment as he uncovers a pattern in terrorist communication that launches him into the center of a dangerous gambit.
Why it's worth your time: Krasinski has been on a streak lately with his horror masterpiece A Quiet Place, and this may end up being another notch on his belt. Also, this is one of Tom Clancy's best-known characters and the co-creator of the series has said the show will document Ryan's journey during the "critical moment where he goes from being an analyst to being an operative in the CIA."
Ozark: Season 2 (August 31, Netflix)
The Byrdes family returns as they continue to navigate the drug trade in the small Missouri city. Season 2 will see Marty going up against the Snells, the Cartel, the Langmores and more, all while keeping his kids out of harm.
Why it's worth your time: This is the best time to jump into the show. For as great as Better Call Saul is, Ozark is the only show suitable enough to scratch that Breaking Bad itch audiences have been missing. It deals with relatively similar subject matter, premise, but there's something about sticking an actor like Jason Bateman (or Bryan Cranston for that matter) who are known for being funnymen and throwing them in a series that demands them to be serious and intense.