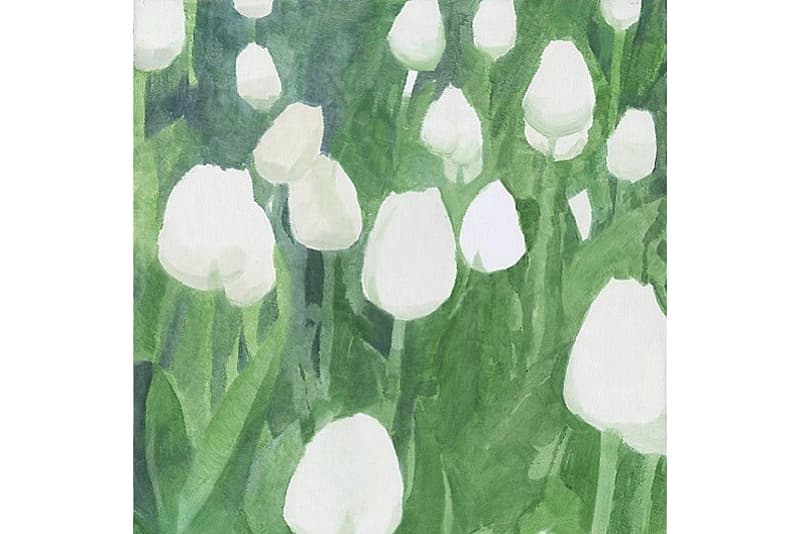 1 of 2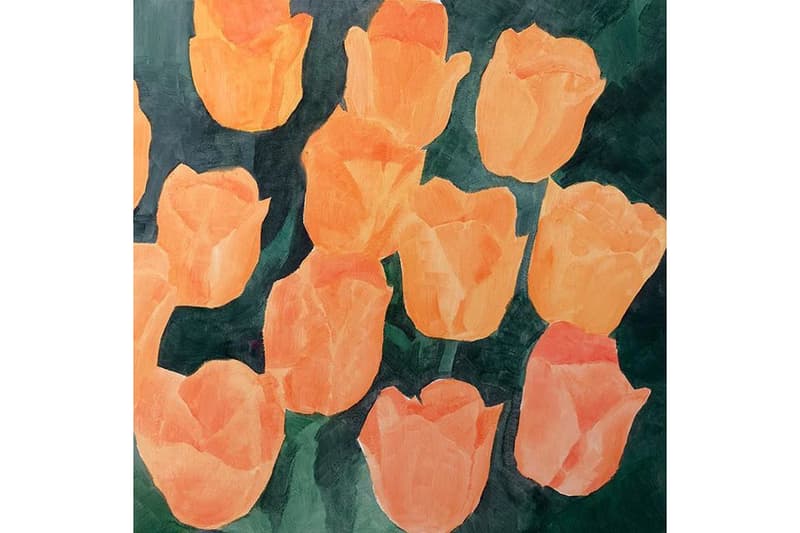 2 of 2
Lucien Smith's Latest Exhibition Is More Than Just "Tulips!"
Referencing the Dutch tulip craze in the 17th century.
---
Following his "FRIENDS" exhibit at Virgil Abloh's EM PTY GALLERY, Lucien Smith returns with a new show at The Fireplace Project in East Hampton, NY. Entitled "Tulips!," the multi-faceted artist's latest series of paintings riff on the Dutch tulip craze in the 17th century. More precisely, the Netherlands experienced a major financial bubble in 1637 where tulips sold at insanely high prices — it was cheaper to buy a house at the time.
"The term "tulip mania" is now often used metaphorically to refer to any large economic bubble when asset prices deviate from intrinsic values," Smith quoted in an Instagram caption. Smith's newfangled body of work may allude to modern day, socio-economic phenomena such as the fluctuating fad of bitcoin. Nevertheless, expect "Tulips!" to commence on August 11. Head over to The Fireplace Project's website to learn more about the show.
In other art news, Shepard Fairey, D*Face, Jenny Holzer, and more acclaimed artists are participating in a new bi-coastal exhibition entitled "Visual Language."
The Fireplace Project
851 Springs Fireplace Road
East Hampton, NY 11937