Bones Drops Surprise New Full-Length Project, 'LivingSucks'
16 new songs from the TeamSESH artist.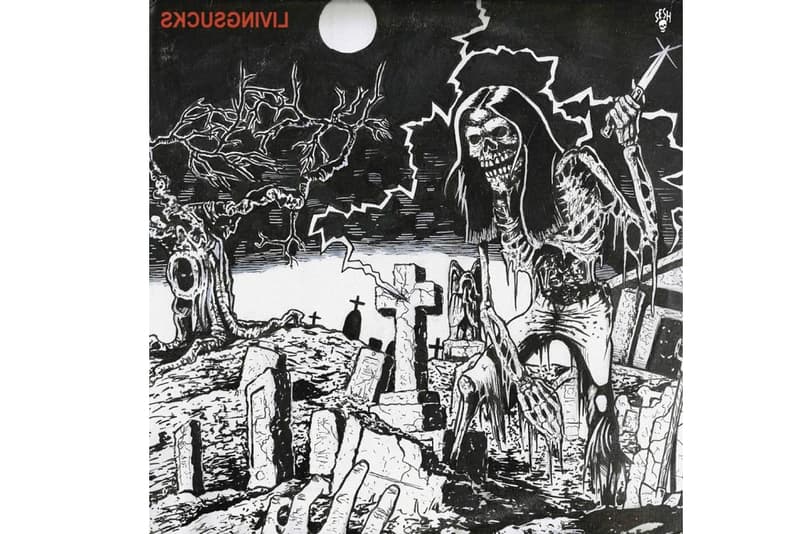 Following July's lo-fi video for "MissingProjectFiles," Bones returns with a new full-length project titled LivingSucks.
The California artist's latest release is made up of 16 new tracks, and features production from Drew the Architect, Ghost, Fleece, Swirl, Nymano, Budd Dwyer and others. The album features one lone guest appearance by TeamSESH affiliate Eddy Baker, who shows up on "Heathen." Bones' new project was preceded by a six-song joint effort with close collaborator Curtis Heron, PermanentFrown. Notably, LivingSucks comes to us as its creator heads out across the U.S. for his Seshollowaterboyz crew's "American Wasteland" tour.
You can stream Bones' new LivingSucks project and check out the itinerary for the latest TeamSESH tour below.
Earlier this year, Bones also shared a new video for "HolySmokes."