Fans Celebrate 'Black Panther' and Black Culture at Wakandacon in Chicago
Filled with cosplay, entrepreneurship and pride.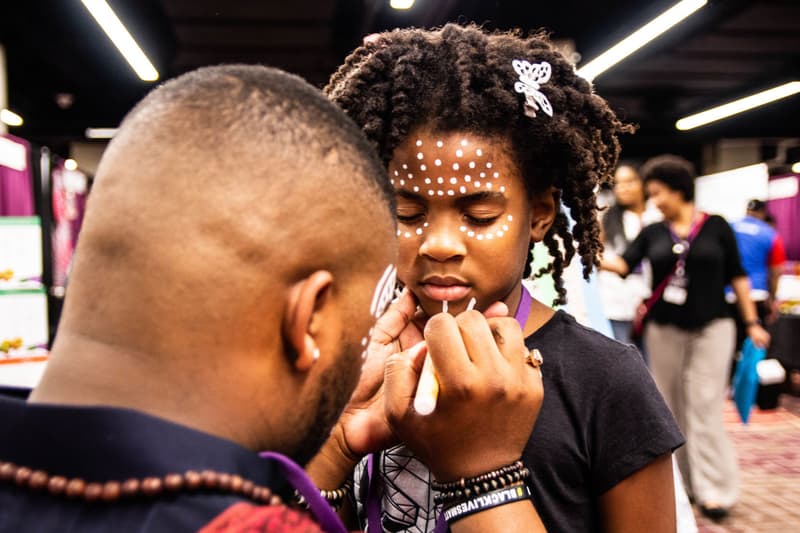 1 of 5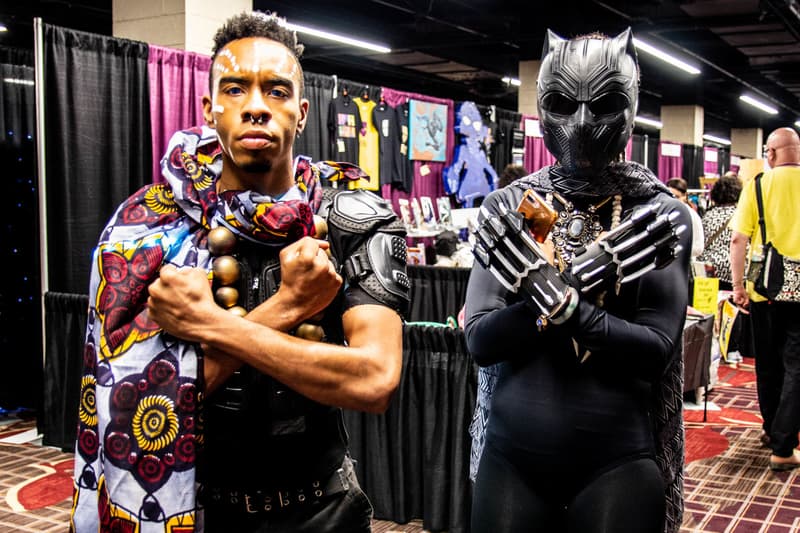 2 of 5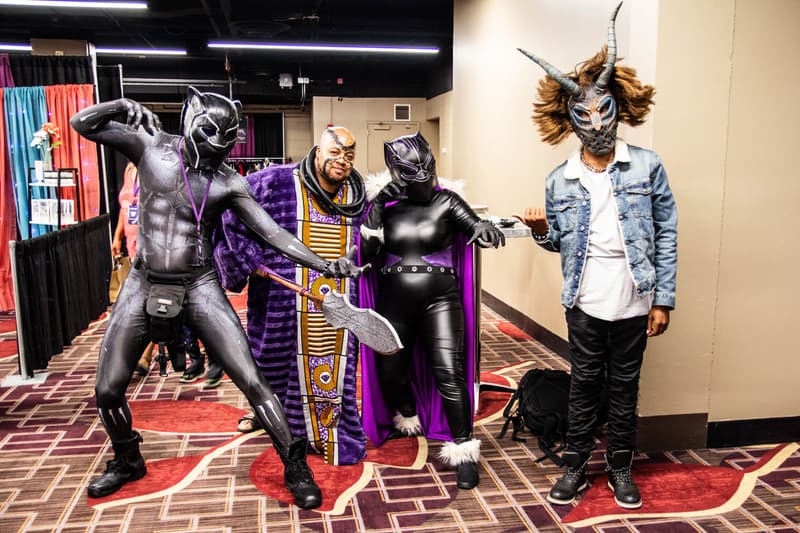 3 of 5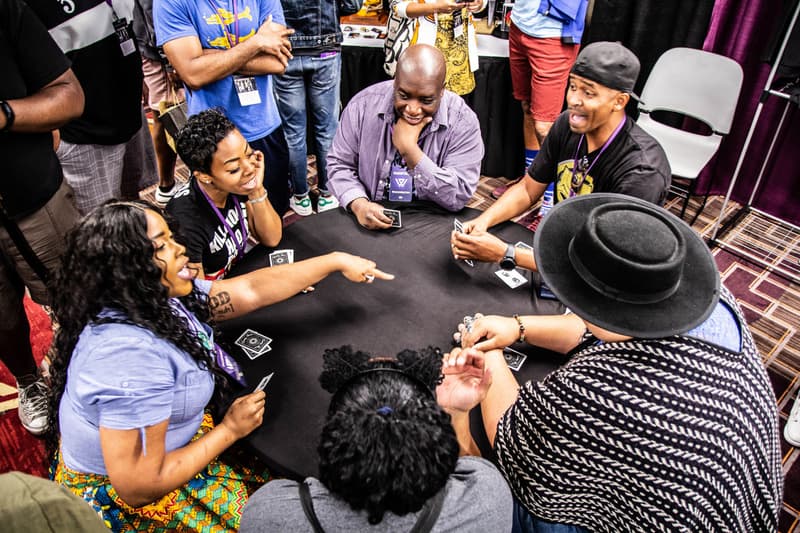 4 of 5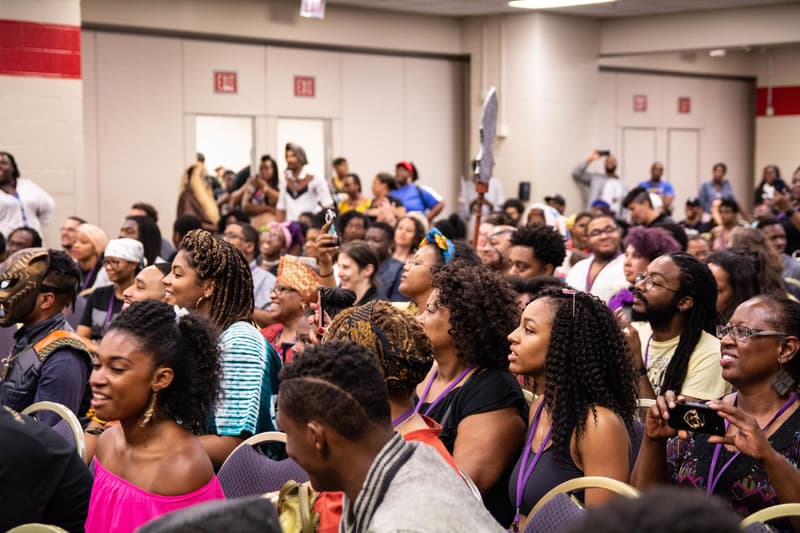 5 of 5
Earlier this year, Ryan Coogler's Black Panther made its way to the silver screen as the 18th Marvel movie. It soon broke records, inspired a classroom curriculum, and spurred a fan convention that not only celebrates the film but black culture in general.
Thanks to Black Panther's crafted storytelling and embracement of different subcultures within the black experience (including Afrofuturism), fans from around the country came to the three-day convention's first outing in Chicago. Organizers and Chicago residents Taylor Witten, Lisa and Matt Beasley, and Ali and David Barthwell avoided pitfalls of a failed convention by staying away from event profiteers and the usual motions most cons would have.
They told off-duty and retired cop security for the hotel to lock up their firearms or leave to make the predominately black fans and Chi-Town residents comfortable. "People were really respectful," Ali Barthwell told The Verge. "They asked to take photos with people in cosplay, and those people got down on kids' level to pose for photos. It just felt like everyone was just a little more comfortable."
With no partnership or sponsoring by Marvel or Disney, the Wakandacon team made a four-month turnaround and was able to secure people who worked on the film, including choreographer Jabari Exum and stunt performer Mark Willis, and attracted plenty of high-profile guests, including Living Single's Erika Alexander, who is also a comic book creator.
Check out the gallery above and images below, then share your thoughts in the comment section.
In related news, the Infinity Wars directors break down Black Panther and rest of the superheroes from the film.
Cosplay highlights from #WakandaCon pic.twitter.com/ML5Or8cbK4

— ReBecca Theodore-Vachon (@FilmFatale_NYC) August 5, 2018
I need 7 more days of Wakandacon please! pic.twitter.com/su6Yw9eipR

— The Vixen (@TheVixensworld) August 6, 2018
Relive Chicago's first Wakandacon, a convention celebrating blackness, cosplay, culture, technology and, of course, "Black Panther." https://t.co/PaZ50nWkjk pic.twitter.com/rPtbSWuej9

— Chicago Tribune (@chicagotribune) August 11, 2018
Melanin. Creativity. Entrepreneurship.#WakandaCon #BlackGirlMagic ✊? pic.twitter.com/5XrBy12dfz

— Erica 'Onyekachi' Nwankwo (@EricaNwankwo) August 4, 2018
Another successful day at #WakandaCon ??‍♂️ thank you to everyone who came out and supported BioPunks! #TeamBioPunks @We_Are_Wakanda | #WakandaForever #IndieComics pic.twitter.com/nvgXpDH4Un

— BioPunks (@BioPunksComic) August 5, 2018