10 Women Who Deserve a Spotlight at the 2019 GRAMMYs
In 2018, only 11 of the 84 GRAMMY winners were women.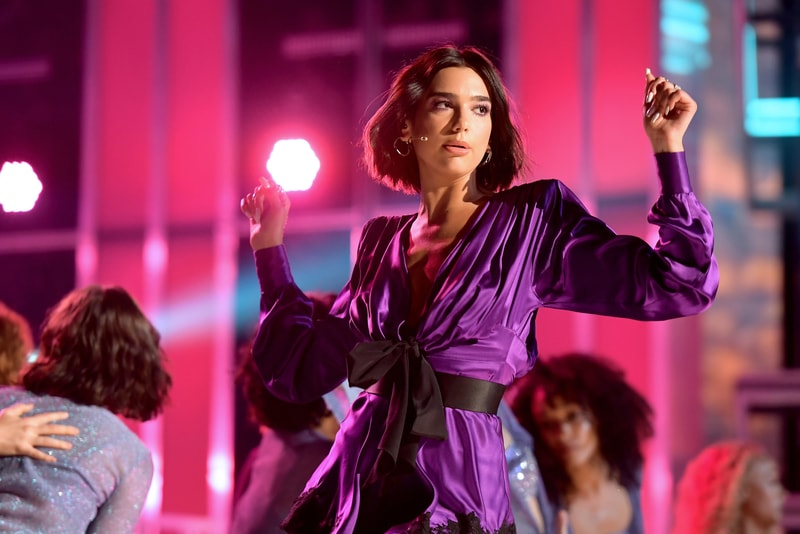 Earlier this year, a report by the Annenberg Inclusion Initiative revealed that only 9.3 percent of the 899 people nominated for GRAMMY awards between 2013 and 2018 were female. At the 2018 awards, only 11 of the 84 winners were women and Alessia Cara was the only female artist to be presented an award during the entire Grammys telecast. When The Recording Academy, the organization that oversees the GRAMMY's, president Neil Portnow was asked by Variety about #GrammysSoMale, he gave a very controversial response that sparked outrage. "It has to begin with women who have the creativity in their hearts and souls, who want to be musicians, who want to be engineers, producers, and want to be part of the industry on the executive level," he said. "[They need] to step up because I think they would be welcome."
Months after receiving backlash for his comments, it was revealed that Portnow would be stepping down when his contract ends at the end of 2019 (exact reason for his departure was not specified.) Last week, the Recording Academy launched a video for "We Are Music," a campaign aiming to make awarding fairer for female artists. The video features H.E.R. working on a track with producer Swizz Beatz, engineer Ann Mincieli, music director Rickey Minor and producer Chad Hugo.
While H.E.R. did not release a new album during the eligibility year (October 1, 2017 to September 30, 2018), she did drop a self-titled compilation album which is made up of songs from her EPs H.E.R. Volume 1, H.E.R. Volume 2 and H.E.R. Volume 2, The B Sides. She has received general acclaim for the releases and the songs have garnered a high number of streams on music services. However, whether she would be considered for a GRAMMY nomination would be up to the Recording Academy.
Below, we list 10 women with strong albums for this eligible year who deserve to win or be recognized at the 2019 GRAMMY Awards.
Janelle Monáe
Applicable categories: Album of the Year, Best Alternative Music Album, Best R&B Album, Best R&B Song
Dirty Computer, which was released back in April, is the third studio album by Janelle Monáe. It is Monáe's first album since her feature-length film acting debut in Moonlight. The project was a tribute to women and the spectrum of different sexual identities and also highlights themes of Afrofuturism, social responsibility and more.  Released via Wondaland Arts Society, Bad Boy Records and Atlantic Records, the album was led by three singles, "Make Me Feel," "Django Jane," and "Pynk," and found Monáe embarking on a journey to find her authentic self. Mainstream critics gave it "universal acclaim," attaining an aggregate score of 84 across 32 platforms. Not only was it well-received, the album performed on the Billboard 200 chart as well, debuting and peaking at No. 6 and opening with 54,000 album equivalent units in its first week. Monáe's signature style is her tuxedo wardrobe and advocator of dandyism, a style she said she has chosen to keep her sane and "balanced."
Cardi B
Applicable categories: Best New Artist, Album, Record & Song of the Year, Best Rap Album, Best Rap Song
Cardi B is not just most talked-about new female artist as of late, she is by far the most popular new artist overall. Not only is her grind relatable to many fans, she is charismatic and able to retain her charm in her music. Since signing with Atlantic Records in 2017, she dropped two No. 1 singles on the Billboard Hot 100 with "Bodak Yellow" and "I Like It." "Bodak Yellow" made her the second-ever female rapper to top the chart after Lauryn Hill in 1998; she is also the first female rapper to achieve two No. 1s. Meanwhile, her debut 2018 album, Invasion of Privacy, reached No. 1 on the Billboard 200. Time named her one of the 100 most influential people in the world on their annual list in 2018. Her album earned 255,000 album-equivalent units in its first week (103,000 from pure album sale) and has been certified Platinum by the RIAA. Lastly, on Metacritic, the album was granted "universal acclaim" from 24 critics, scoring 84.
Dua Lipa
Applicable categories: Album, Song & Record of the Year, Best New Artist
Dua Lipa is one of the most exciting newcomers to infiltrate the pop scene and top 40 charts in the past few years. Her raspy vocals, fresh style and catchy songs have established her as a favorite amongst the new generation. She dropped her self-titled album on June 2, 2017, which technically makes her ineligible for this year's GRAMMYs — the 61st ceremony only recognizes songs and projects October 1, 2017 to September 30, 2018. However, even though her album was received generally positive reviews and did phenomenal numbers, it was not nominated for any GRAMMYs last year. She did not experience immediately widespread success; Dua Lipa debuted at number five on the UK Albums Chart, selling only 16,000 copies its first week. In the United States, she debuted at No. 86 on the Billboard 200 and peaked at No. 27 with 15,000 copies sold. However by December 2017, the album had sold 1.2 million units worldwide. Her track "New Rules" scored a No. 1 in the UK charts and No. 6 in the US.
Kali Uchis
Applicable categories: Best Alternative Music Album, Best R&B Album, Best R&B Song
Isolation is Colombian-American singer-songwriter Kali Uchis' debut album. The project was released via Rinse Recordings, Virgin Records, and Universal Music Group on April 6, 2018. She reveals that when she was making this album, she "really didn't want to be influenced by current music or by my peers." Isolation was received with widespread acclaim from critics, averaging a score of 87 based on 15 mainstream reviews via Metacritic. Uchis made her debut with her 2012 mixtape, Drunken Babble and released her first EP Por Vida in 2015. For many years she has considered by her fans to be underrated, but after the release of Isolation and getting featured on collaborations with the likes of Daniel Caesar, Jorja Smith, Tyler, the Creator and more, it looks like she's finally getting the looks she deserves.
SOPHIE
Applicable categories: Best Alternative Music Album, Best Dance/Electronic Album, Best Dance Recording
Oil of Every Pearl's Un-Insides is the debut studio album by Scottish artist and DJ by SOPHIE. Lead by the singles "It's Okay to Cry," "Ponyboy," and "Faceshopping" the album is described to be avant-pop and deals with the themes of gender, beauty and the human body. Every track is self-produced, showcasing her ability to create sounds that resembe "latex, balloons, bubbles, metal, plastic" and "elastic." Metacritic assigned Oil of Every Pearl's Un-Insides an average score of 86 based on 20 reviews. Before dropping the album, SOPHIE has produced for a number of acts including Madonna, Charli XCX, Vince Staples, Let's Eat Grandma and Namie Amuro. As the sole transgender woman on the list, SOPHIE has chosen to remain rather anonymous in the past. Interviews are rare, social media presence is almost non-existent and she has even disguised herself as a security guard other artists performed in her place.
Kelela
Applicable categories: Best Alternative Music Album, Best R&B Album, Best R&B Song
Take Me Apart is the debut album by Kelela however because it was released passed the eligible year for the 2018 GRAMMYs, the album will have to be considered for the upcoming award show. Released via Warp, the project's sound is a blend of electronic music and R&B, with hints of UK garage, jazz and soul. Kelela worked on the album for four years with producers who crafted her previous projects, Cut 4 Me (2013) and Hallucinogen (2015). The album, supported by the singles "LMK," "Frontline," "Waitin" and "Blue Light," received an average score of 84 based on 23 reviews. For years, Kelela has established herself as one of the most exciting up-and-comers in the music seen and last year she was finally given some recognition. At 35 years old currently, she is one of the older artists on the list; Kelela quit her job in 2012 as a to fully pursue her career as a musician.
Camila Cabello
Applicable categories: Best New Artist, Record of the Year, Song of the Year
Camila is her self-titled debut album. The album followed Cabello's departure from Fifth Harmony, with whom she had dropped two albums and one EP. Camila received a score of 75 based on 11 reviews via Metacritic. Although the score of her album did not score as high as some of her peers on this list, Cabello's numbers were remarkable. It topped the iTunes charts in more than 100 countries when she released it and debuted at No. 1 on the Billboard 200. She earned 119,000 album-equivalent units her first week, with 65,000 coming from pure album sales. Cabello topped the Billboard 200, Hot 100 (with single "Havana"), and the Artist 100 charts in the same week. This makes her the first female artist to do so since Adele in 2015 and the first overall since Kendrick Lamar in May 2017. The album was certified platinum later that year.
Kacey Musgraves
Applicable categories: Best Country Album, Best Country Song
Country might not be the most popular genre with the Internet-savvy generation or music blogs, but Golden Hour is her fourth major label album and all 13 tracks were co-written by Musgraves and co-produced the album with Daniel Tashian and Ian Fitchuk. The album debuted at No. 4 on the US Billboard 200. The album received an average score of 89 based on 17 reviews from mainstream critics, indicating "universal acclaim." Before signing to a major label, Musgraves self-released three albums. Golden Hour appears in many "Best of 2018 So Far" lists, including ones by Billboard, Consequence of Sound, The Guardian, Rolling Stone, TIME, Stereogum and more.
Snail Mail
Applicable categories: Best Alternative Music Album
Her sound is straightforward Lush is the debut album by Baltimore indie rock artist Snail Mail aka Lindsay Jordan. The Jake Aron-produced album was released on June 8 via Matador Records and is led by the singles "Pristine," "Heat Wave" and "Let's Find an Out." All 10 tracks are written by Jordan and visits themes like teenage melodrama and vulnerability. Based on 25 reviews, Lush attained a "generally positive" average score of 80 based on 25 reviews via Metacritic. Producer Jake Aron has also previously done work for Grizzly Bear and Solange. Snail Mail musical maturity at such a young age establishes her as one of the most promising acts amongst the indie music scene.
Soccer Mommy
Applicable categories: Best Alternative Music Album
Soccer Mommy, real name Sophie Allison, is a singer-songwriter from Nashville, Tennessee. Since she began posting her music on Bandcamp in 2015, Soccer Mommy has dropped a few EPs including Songs For The Recently Sad (2015), Songs From My Bedroom (2016), For Young Hearts (2016) and Collection (2017). Her album Clean, which was released earlier this year on Fat Possum Records, exhibited her diverse musical palette and showed the world why she could be the future of Indie Rock. Her work is so impressive that she's been included in the HYPEBEAST New Gen: Summer 2018 roundup.
Notable Mentions
H.E.R.
U.S. Girls
Courtney Barnett
Teyana Taylor
Lily Allen
Natalie Prass
Brandi Carlile
CupcakKe