R. Kelly Responds to Allegations of Holding Women In "Abusive Cult"
Allegations continue to linger around the singer.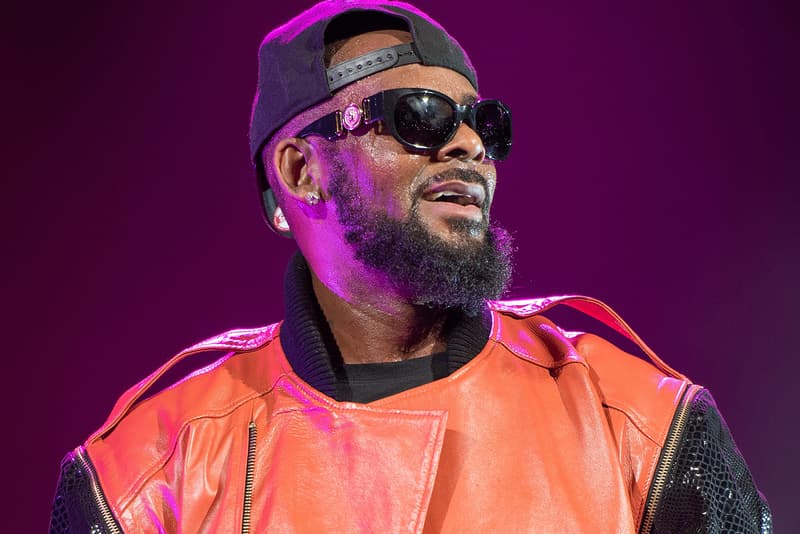 R. Kelly has denied allegations stemming from a BuzzFeed report that he was holding women, who were all of legal age, in an "abusive cult." The singer's lawyer, Linda Mensch, said in a statement that, "Robert Kelly is both alarmed and disturbed at the recent revelations attributed to him. Mr. Kelly unequivocally denies such allegations. He works hard to become the best person and artist he can be. It is interesting that stories and tales debunked many years ago turn up when his goal is to stop the violence; put down the guns; and embrace peace and love. I suppose that is the price of fame. Like all of us, Mr. Kelly deserves a personal life. Please respect that."
There's also a video from Joycelyn Savage, who was mentioned in the original report. Released to TMZ, she stated, "I'm in a happy place in my life. I'm not being brainwashed or anything like that," but adding that the situation "definitely got out of hand."
The writer of the BuzzFeed article, Jim DeRogatis – who has covered the abuse allegations against Kelly since they broke in 2000 – spent nine months speaking to hundreds of people related to the case. It alleged that, as of summer 2016, there were five unnamed women involved with Kelly, with families and former acquaintances of the singer describing him as an extremely controlling person who dictated every aspect of the women's lives, from taking control of their phones, recording all sexual encounters and showing them to his inner circle and deciding when they could eat and use the restroom. The report also contains allegations of physical abuse, with Kelly being alleged to have slapped one of the women after she spoke to a male Subway employee.
Allegations of sexual abuse of minors has long dogged R. Kelly's career. They first arose when R. Kelly, then 27, married Aaliyah, who was then 15 on August 31, 1994. There was a Cook County marriage certificate that listed the young singer's age as 18 and the marriage was later annulled in Detroit in October of the same year, on condition that neither party would ever speak of the marriage or relationship. The Wayne County Circuit Court records at the time were sealed although the Chicago Sun-Times later obtained a copy. Later on music journalist Jim DeRogatis became involved with the case against Kelly after being anonymously sent two videos that allegedly showed the singer engaging in sexual acts with underage girls. In 2008, the singer was acquitted of 14 charges of child pornography and Slate, who reported on the trial at the time, stated that the acquittal came largely because the judge did not allow jurors to see or hear the large majority of the evidence that had been discovered, which weakened the case against the "Step In the Name of Love" singer.
As always, chime in below.