Nike Sends Out a Pair of Limited Edition 'NBA 2K18' Kyrie 4s
1 of 200 pairs.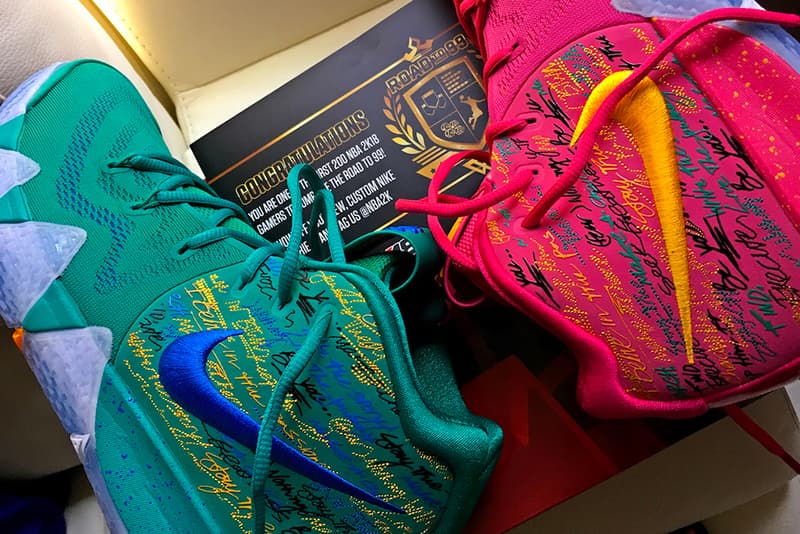 1 of 4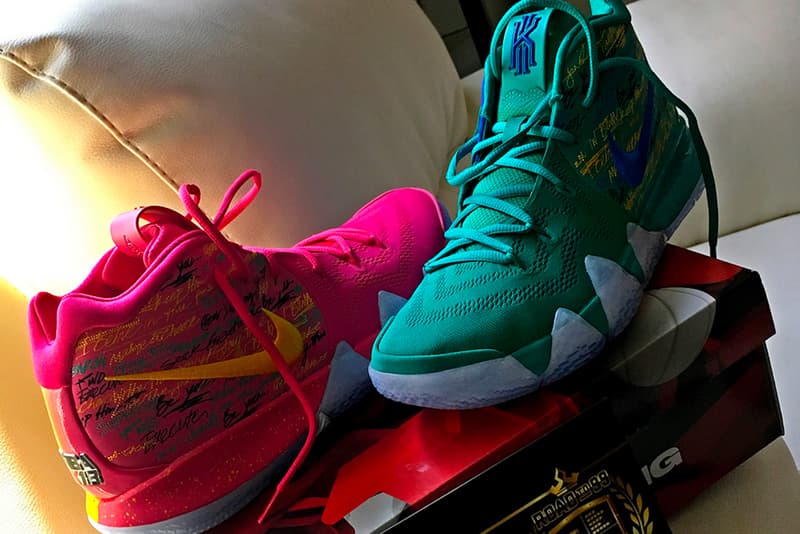 2 of 4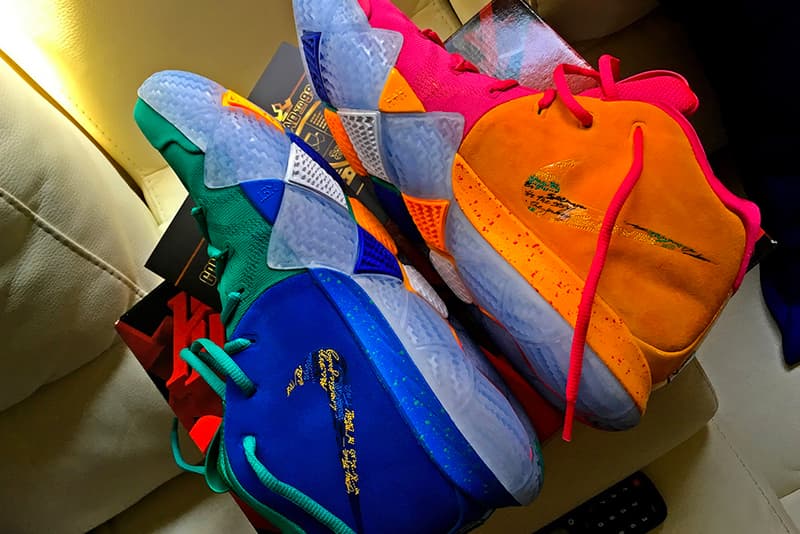 3 of 4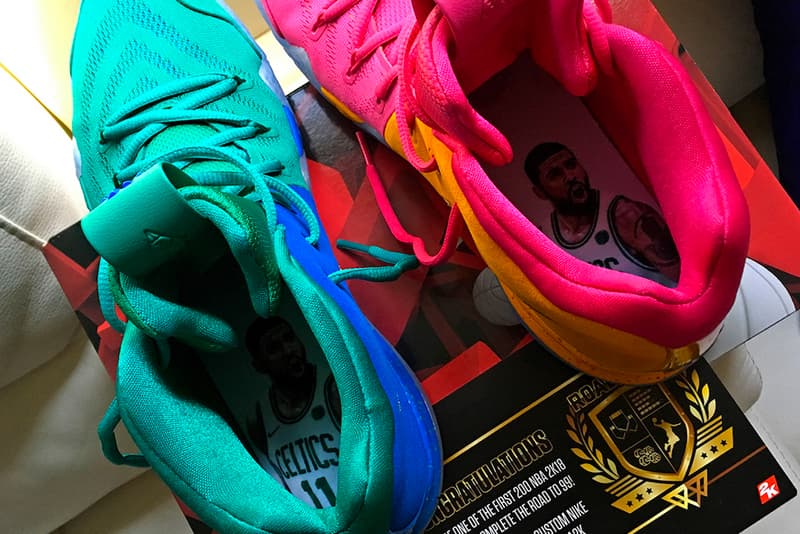 4 of 4
Although NBA 2K19 is on the horizon, Nike has begun to fulfill its promise of gifting players who completed 2K18's Road to 99 mode with limited edition Kyrie 4s. The mismatched aqua blue and orangey red kicks recently made an appearance in a post from Instagram user @whoelsebutdeetho as one of the 200 pairs that will be given away to winners of the contest.
Outside of the wild colors, the kicks feature Kyrie Irving on the insoles, embroidered handwriting, and an NBA 2K18 badge at the heel. The shoes are accompanied by a message on a card meant specifically for the winner. The remaining pairs are being shipped to the winners now and none of the 200 pairs will be on sale officially, but you may want to keep your eyes peeled on places like GOAT in the coming weeks.
In related news, the Kyrie 4 "Triple Black" is expected to drop this July.