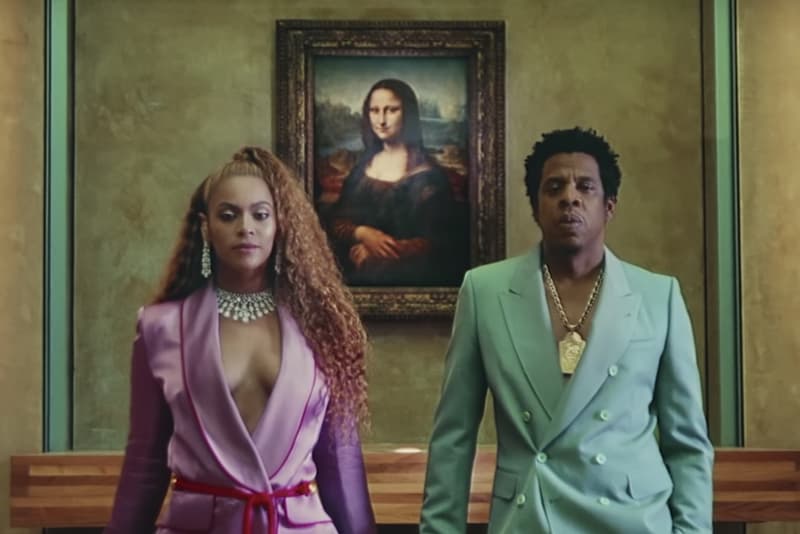 JAY-Z & Beyoncé's "Apeshit" Video Spurs New Louvre Tour
A 90-minute walkthrough of 17 classical masterpieces.
---
Since its debut in June, JAY-Z & Beyoncé's "Apeshit" music video from their most recent Everything is Love album has been viewed over 57 million times on YouTube. Set inside the historic Musée du Louvre, the clip featured the Carters interacting with a total of 17 classical masterpieces such as Marie-Guillemine Benoist's Portrait d'une négresse (1800), Jacques Louis David's The Coronation of Napoleon (1806-07), and Théodore Géricault's The Charging Chasseur (1812). Now, the Louvre has announced the launch of a 90-minute guided tour inspired by the Carters' video.
The tour is currently only available in French audio at the moment, but head over to the Louvre's official website for updates. In other art news, check out Italian artist Simone Zaccagnini's new Paris exhibit where he transformed vintage NASCAR jackets into mixed-media-sculptures.