Mesut Özil Retires From International Football
Citing racism as the reason behind the move.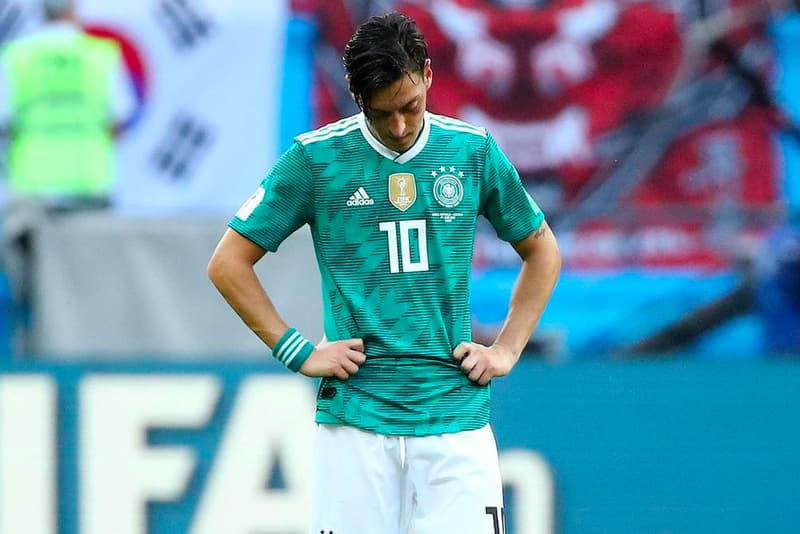 Mesut Özil took to Twitter yesterday to announce his retirement from international football. The Arsenal footballer cited racism as the reason behind the decision, saying "I am German when we win, but I am an immigrant when we lose."
Özil, a third-generation Turkish-German, said he received hate mail and threats over his picture with Turkish president Recep Tayyip Erdogan. In a lengthy statement, he said "It is with a heavy heart and after much consideration that because of recent events, I will no longer be playing for Germany at international level while I have this feeling of racism and disrespect."
He went on to say that "I used to wear the German shirt with such pride and excitement, but now I don't. I feel unwanted and think that what I have achieved since my international debut in 2009 has been forgotten." You can read his statement in full below.
In related news, Facebook recently shared the most talked about topics from the 2018 FIFA World Cup.
The past couple of weeks have given me time to reflect, and time to think over the events of the last few months. Consequently, I want to share my thoughts and feelings about what has happened. pic.twitter.com/WpWrlHxx74

— Mesut Özil (@MesutOzil1088) July 22, 2018
II / III pic.twitter.com/Jwqv76jkmd

— Mesut Özil (@MesutOzil1088) July 22, 2018
III / III pic.twitter.com/c8aTzYOhWU

— Mesut Özil (@MesutOzil1088) July 22, 2018