Krayon's Latest Watch Reads Global Sunset & Sunrise Times
The Everywhere Horizon watch is surprisingly precise for a mechanical timepiece.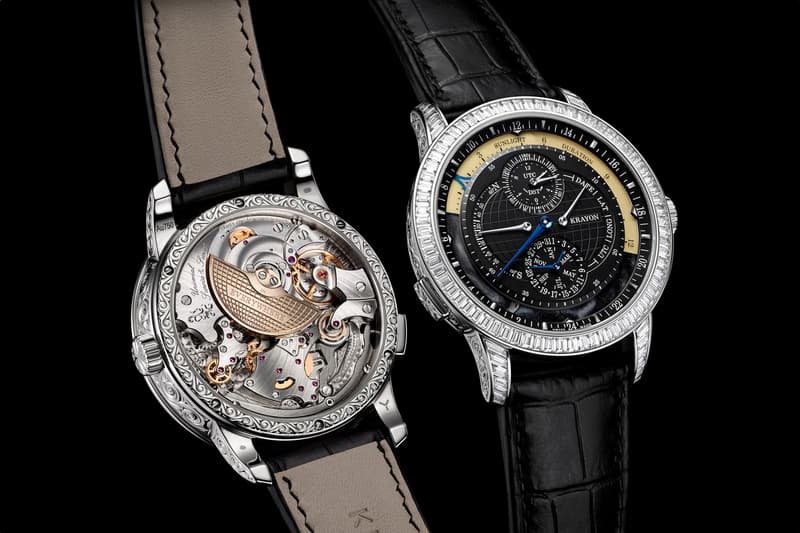 Swiss watchmaker Krayon has improved on its Everywhere Horizon watch with a new diamond-encrusted variant. First debuted last year, the timepiece offers 85 jewels, a 22k gold automatic micro rotor and 94 baguette diamonds across its case. These shiny additions aren't the watch's primary selling point, however; the Everywhere Horizon is one of the few mechanical timepieces that can calculate sunrise and sunset times accurate to your specific location, regardless of location. Once the latitude, longitude, local UTC time zone and date/month are input, the precise movements of the sun will be revealed on the outer dial. Krayon emphasized the watch's groundbreaking functionality, noting, "a universal mechanical calculator that gives the exact sunrise and sunset times" is unprecedented in the field of mechanical watches.
Head to Krayon's website for more information on the label's timepieces, including the Everywhere Horizon. Prices for the customizable watch begin at $600,000 USD.
In other watch news, Ikepod recently teased its forthcoming Duopod watch silhouette.